Entrepreneur Jim Russell wants Christians to have a bigger role in the secular press, and he is willing to pay for it.
I was stunned by the statistics," Lansing, Michigan, businessman Jim Russell recalls. Gallup surveys showed that 94 percent of Americans believe in God. Seventy-four percent claim to have "made a commitment to Jesus Christ."
Russell concluded that proclamation of the gospel in America had been widely accomplished. But meditating on the Great Commission, he recalls, "I read that Jesus told his disciples to teach the world 'to obey everything I have commanded you.' Well, that we haven't done. I felt God has given us this magnificent proclamation victory; we have responded with a monumental discipling failure."
As Russell recounts his growing determination to rectify the "discipling failure," his voice rises with the excitement of a visionary and the urgency of an entrepreneur used to ready solutions. Dressed in a conservative suit and paisley tie, Russell presents a slight, unimposing figure. Thinning hair and a few small furrows in his bespectacled countenance give the only hint that he is old enough to be retired. His energy and acumen make clear why he is still able to run a thriving business at the age of 68—and why he has not hesitated to launch ambitious responses to what he perceives as the lack of Christian truth in the secular media.
He launched the Amy Awards in 1983, for example. Few Christian writers have never heard of the annual $10,000 first prize and 14 additional cash prizes offered by the Amy Foundation. Each year the foundation awards a total of $34,000 to writers whose articles present biblical truth, include a Bible quotation, and appear in secular print media. College students who accomplish the same goal are eligible for the $5,000 Carl F. H. Henry Scholarship, an offshoot of the Amy Awards program.
Jim and Phyllis Russell formed the Amy Foundation in 1976 to support individuals and groups that proclaim the gospel and help the underprivileged. The couple provides 90 percent of the foundation's funds and named it after their fifth and youngest child, 23, who was born with Down syndrome.
Even with the launching of the Amy Awards, however, Jim Russell was not satisfied. In 1990, in response to the startling Gallup statistics, Russell launched another venture: what he calls a church writing group movement, targeting hidden, "latent" writers.
The idea for the Amy Awards first took root as Russell read his morning newspaper and watched television. "I was increasingly concerned and unhappy that God's truth was not being presented. The media and entertainment worlds were coming under the domination of the secular mind."
For seven years, Russell and a friend met weekly and prayed that God would restore his presence in the nation's media. "I was overwhelmed by frustration, anger, and humiliation over Christians' abandonment of the media. It finally got to the point where I said to myself, 'Well, nobody seems to be picking up on this. I guess I'm going to have to write myself.' "
Russell bought a typewriter and took it with him on a five-week Florida vacation. He intended to write two or three articles presenting a biblical perspective, which he would then market to a local newspaper. "The idea never left my mind while we were there, but not a single sheet of paper entered the typewriter."
During that seemingly fruitless vacation, Russell faced the fact that he is not a writer and could not accomplish his goal alone. "The Lord began to impress on my heart that there had to be a more effective way than me doing it, so he began to shape in my mind the idea of the Amy awards. By the time I left Florida, the entire concept of the contest was formed."
When he returned home to Lansing, Russell shared his new vision with some Christian business associates, and they helped him launch the program. "The first year we had ten prizes, and we hoped we'd get enough entries to award them all," he remembers. "We asked the Lord to send us 100 entries; 154 came in." Entries for the 1992 contest topped 1,000.
"The Amy Awards would not be necessary if Christian writers, editors, and publishers were not so intimidated into cultural isolation," Russell explains. "The idea of the Amy Awards is to get God's truth and biblical principles out there in the marketplace of ideas. God does not want his holy truth relegated to the religious ghetto of the Saturday morning religion page."
Russell has been surprised by the huge number of qualified submissions, representing millions of circulated copies. He is not the only one. He now hears from hundreds of Christian writers nationwide who express amazement that their efforts were accepted in secular publications.
John Mosqueda, 1991 Amy Award winner, former staff writer for the Los Angeles Times, and senior pastor of Las Vegas Bible Church, admits that when he first heard of the program, he did not believe it was possible to get an article containing Scripture into the secular media. But he wrote one and got it published—the first of many.
"The Amy program has helped people understand that the door really is open," Mosqueda says. "The program tells writers it can be done."
Mary Ann Diorio, a third-place Amy Award winner in 1990 and a judge for the 1991 contest, recalls how the program confirmed her own growing conviction to write for the secular media. Diorio had had hundreds of pieces published in Christian publications. "Before I heard of the Amy contest," she explains, "I sensed the leading of the Spirit to write for the secular media." The contest nudged her on.
Nationally syndicated columnist and author Cal Thomas values the program. As a journalist in the secular media for more than 30 years, Thomas wrote from the biblical viewpoint on many issues before the Amy Awards began and would do so without the awards, he says. However, he adds that the program is "a great encouragement to me and to a lot of other writers."
Thomas won first place in the 1986 contest and additional prizes in four other years. The awards help "lead people back into the arena from which they never should have withdrawn. And it shows the public that there are ideas they might never have considered, which are not only credible, but compelling."
Not everyone is so enthusiastic. Russ Chandler, who served as religion writer for the Los Angeles Times for 18 years prior to his recent early retirement, voices reservations. Because the Amy Awards are so financially valuable, Chandler said, they present a temptation to work Scripture into a story just to win the money. Chandler says he would not want to see his colleagues compromise their integrity.
Chandler has won some coveted awards himself, but he points out that the Templeton Award, one of the highest in journalism, pays just $2,500—one-fourth of the top Amy prize. Chandler, who has worked as a news writer for various publications since 1966, compares Russell's goal to handing out tracts or placing a Gideon Bible in a motel room—trying to plant the Word in an alien surrounding in hopes of reaching a few. God can and has worked that way, he concedes, but it should not be the main function for the secular press.
Phil Lee, a member of the Amy Foundation board of trustees, acknowledges that the amount of the awards is unusually high. He recalls that when the board set up the contest, it considered the prize money amounts carefully. "We wanted to get attention, to motivate, to reward," he says. "The highest journalism prize given at that time was $2,000. We knew that an award five times that would get attention. We had no idea how much attention."
Doug Bandow, winner of an Amy Award in 1988, is a Senior Fellow at the Cato Institute in Washington, D.C., and a columnist on political and economic affairs for Copley News Service. His prize-winning article appeared in the New York Tribune. Bandow says the requirement to include a Bible quotation presents a problem. "I could be writing about a very important Christian issue," he explains, "but if I don't quote the Bible, I can't enter. That strikes me as a bit artificial." At the same time, he said the award is "certainly a good incentive for folks to think it's worth trying to deal with religious issues in the secular press."
Russell remains adamant that each qualified entry include a Bible quotation. "An article must contain Scripture because we must trust in God's promise that his Word will not return void. The world follows many biblical principles, but people often don't know where these principles come from. A good statement doesn't have the power it would if reinforced with God's Word."
Russell comes by an entrepreneurial approach easily. Owning his own business was one of Russell's dreams. In 1964, Russell had a good job and a comfortable income as the division sales manager of a business-forms company. He and his wife had four children and a new house with a huge mortgage, so scaling back to no income required a leap of faith. The Russells sold their new car for $2,500, borrowed another $2,500 from the bank, and capitalized Russell Business Forms, Inc. (now RBF) for $5,000. They cleaned out one bedroom, bought a $35 desk and a telephone, and set up their first office. "And I grabbed my briefcase and started running," Russell says. Phyllis answered the phone and did the invoicing. At the end of the year, they chalked up $200 in profit. But the firm prospered and now has offices in three states.
At age 68, Russell continues to search for new ways to introduce God's truth into secular media. Pondering how the church could reach out even more to believing but undiscipled Americans, Russell recalled that 97 percent of the country's 22,000 publications are secular. He realized that his Amy Award program had opened the door for many of these publications to see articles containing biblical truth.
But he was not satisfied. By placing ads for the Amy Awards in writers' publications and speaking at writers' conferences, Russell had mobilized primarily three groups of Christian writers—professionals, free-lancers, and journalism and writing students. But the contest had left untapped the largest pool of all: latent writers in the churches.
"I began thinking about all the people who have communication skills," Russell says: "teachers, attorneys, business people, homemakers." Russell reasoned that these latent writers could form small writing groups in local congregations. The group members would write letters to the editor, op-ed columns, and articles applying biblical truth to timely issues. Some might get into national publications, but the most likely target would be local newspapers or magazines.
Statistics first caught his attention, and more statistics inspired his next plan of action. "There are 350,000 Christian churches in the United States," Russell reasons. "If the Lord will raise up small writing groups in 3 percent of these churches, we will have 10,500 writing groups. If each group commits to get one op-ed piece in its local media per month, each containing a passage of Scripture, that would be 126,000 articles a year. When multiplied by the thousands of copies circulated, the 'reader-discipling' experiences will number in the megamillions." Russell hopes to distribute tens of thousands of brochures describing the new program.
Some critics object to Russell's use of the term discipling in connection with writing, insisting that discipling can be done only through personal contact. Russell, who has done one-to-one discipling for many years, says he believes in the personal method but disagrees that it is the only way.
Russell felt the Lord brought the apostle Paul to mind as an example. "The high calling of Paul was discipling through writing. In his entire life, Paul never communicated the truths of Christ as he does today through his writing. The discipling power is in the Word, however it's communicated.
"Jesus said that making disciples entailed teaching obedience to what he commanded. He didn't say it had to be nose-to-nose. If you describe a contemporary problem in an article, apply biblical truth as a solution, and support the biblical principles with a passage of Scripture, isn't that discipling by teaching obedience?"
The New Testament, Russell points out, was written by the nonprofessional, latent writers of the early church. Besides Paul the tentmaker, there were Matthew, a tax collector; Luke, a physician; and John, Peter, and James, who were fishermen.
Not long ago, Russell started a writing group in his church, the Bretton Woods Covenant Church in Lansing. Twenty-two of the church's 100 members expressed interest in being part of the group, and a dozen came to the first meeting. The group set a goal of publishing at least one piece per month. In the following months, the group had letters to the editor published that presented a Christian perspective on such issues as parenting, serving the underprivileged, humility in leadership, and the power of biblical truth.
John Mosqueda started a writing group in the church he pastors and knows two other pastors who plan to do so. Mary Ann Diorio's church, the Fairton Christian Center of Fairton, New Jersey, started a writing group that emphasizes writing for the secular media. The group quickly expanded and formed the core of the New Jersey Society of Christian Writers.
Russell expects a similar response in churches nationwide. "People in the church are as frustrated today with moral deterioration of the country as I was ten years ago," he says. "But no longer are they going to have to say, 'What can we do?' We're going to show them what they can do, how they can present their personal convictions, love, concern, and biblical solutions to the world through the local media. And what they have on their heart will be read by thousands."
Loren Wilkinson is the writer/editor of Earthkeeping in the '90s (Eerdmans) and the coauthor, with his wife, Mary Ruth Wilkinson, of Caring for Creation in Your Own Backyard (Servant). He teaches at Regent College in Vancouver, British Columbia, Canada.
Have something to add about this? See something we missed? Share your feedback here.
Our digital archives are a work in progress. Let us know if corrections need to be made.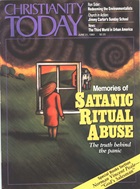 This article is from the June 21 1993 issue.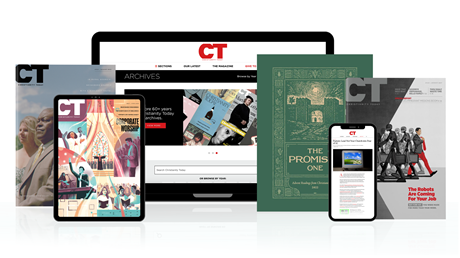 Annual & Monthly subscriptions available.
Print & Digital Issues of CT magazine
Complete access to every article on ChristianityToday.com
Unlimited access to 65+ years of CT's online archives
Member-only special issues
Subscribe
Read These Next
Trending

American Christians Should Stand with Israel under Attack

While we pray for peace, we need moral clarity about this war.

From the Magazine

God's Promises Are Clearest When We Turn Out the Lights

Christians have every reason to reduce light pollution.

Editor's Pick

Don't Miss These African Christmas Hits

Jam out this season to highlife, Afrobeats, jazz, a cappella, R & B, rap, dance, and hip-hop artists from Nigeria, South Africa, and more.
The Op-Ed Pulpit
The Op-Ed Pulpit