CONFERENCE
Hopes Dashed at Gang Summit
What began as a hope for the future ended in confusion and frustration at the first National Urban Peace and Justice Summit, which brought 126 gang members from 26 cities together for three days last month in Kansas City, Missouri.
Organizers—headed by Carl Upchurch, head of Progressive Prisons' Movement in Newark, Ohio, and by local pastors Mac Charles Jones and Sam Mann—had hoped the event would be a beginning to a lasting truce. But the youths, unaccustomed to dealing with press attention, labeled police and the media as oppressors, closing sessions to the public and canceling scheduled news conferences. At the end, participants demanded the immediate creation of 500,000 jobs, a monitoring committee made up of minorities to investigate police brutality cases, and a halt to use of police dogs.
Some religious leaders expressed concern, both that gang members received access to schools and that participants, meeting at Saint Stephen Baptist Church, received no exposure to the Christian message. In fact, Mann preached what was, by some accounts, a too-inclusive sermon about God's kingdom. "I am so glad that when I get to glory, there are going to be some Muslims in there," said Mann. "I am so glad that when I peer into glory there are going to be some Buddhists in there."
By Alicia Chai in Kansas City.
HIGH SCHOOL
No Ban on Gay Student Body Officers
A proposed ban on homosexuals holding student office was defeated in a 635-to-475 student vote on May 19 at Bremerton High School in Washington State.
"The Bible is clear about homosexuality," says Michael Mercer, a 17-year-old, born-again Christian who helped draft the amendment to the student constitution. "If a man sleeps with another man as a man sleeps with a woman, that is an abomination."
Homosexuality was but one of the conditions in the bill that would have restricted office-holders, along with "sexual harassment, indecent exposure, sodomy and other conduct unbecoming of … leadership."
The whole issue may be moot. "I would have vetoed it, had it passed," says Bremerton High School Principal Marilee Hansen. "I believe the Religious Right is trying to bring God back into school, and it just isn't going to happen."
By Perry Ferraiuolo.
COURTS
Gay Marriage Ban Weakened
The Hawaii Supreme Court has ruled that a law banning homosexual marriages is unconstitutional unless the government can show a "compelling state interest" proving otherwise. Homosexual-rights activists say the May 5 decision to send the case back to a lower court where the constitutionality of the ban was challenged should lead to Hawaii becoming the first state legally to recognize homosexual marriage.
Three homosexual couples filed suit in 1991, claiming the state ban violated their privacy and equal-protection rights. Their "overjoyed" attorney, Dan Foley, says the state supreme court ruling puts an "almost impossible burden" on the state to justify the law, and he predicts recognition of homosexual marriages by 1995. The court also ruled that current law "denies same-sex couples access to the marital status and its concomitant rights and benefits."
Although no state now allows homosexual marriages, states recognize marriages performed in other states. Subsequently, homosexual marriages legalized in Hawaii could have tax breaks and health-benefits implications throughout the country.
CONGRESS
Tax Plan Puts Families First
A coalition of Republican members of Congress and conservative groups is urging tax breaks for families in response to the economic package proposed by President Clinton. The President's plan includes tax increases. Calling the White House and Congress "out of touch with families," Rep. Frank Wolf (R-Va.) introduced the Family and Economic Recovery Act last month.
The cornerstone of the legislation, announced at a press conference, is family tax relief that includes a $600 per child tax credit for every child under 19 and a credit for adoption expenses of up to $5,000. The package also includes tuition tax credits, incentives for job creation, grants to create "family friendly" work policies, and proposals to encourage private savings and investment.
DENOMINATIONS
Nominee Could Face Fight
After rejecting Michael Kinnamon as president two years ago because of his liberal position on homosexual ordination, the Christian Church (Disciples of Christ) has selected another nominee with similar views.
"After working through my homophobia, Bible study, and much prayer, I came to believe that homosexuality in and of itself should not be a bar to ordination," says Richard Hamm of Nashville. He says monogamous and loving homosexual relationships should be permissible.
The church's general board voted 137 to 0 to recommend Hamm to the general assembly, which will vote on the nomination in July in St. Louis. Richard Bowman, president of the Disciple Renewal Executive Board, says, "This single issue could further divide the church," and the convention "may well be a turning point in Disciple history."
EDUCATION
Schools Name New Presidents
Several seminaries are in the process of transferring the reins of leadership:
• Former academic dean Edward L. Hayes was inaugurated May 8 as Denver Seminary's fourth president, succeeding Haddon Robinson. Hayes had been executive director of the Mount Hermon Association for the past 13 years.
• George Francis Ford will become president of John Brown University in Siloam Springs, Arkansas, on July 1. Ford, 47, formerly held posts at Roberts Wesleyan College and Fuller Theological Seminary. He succeeds John E. Brown III and becomes the first non-Brown family member to head the 74-year-old school.
• W. Robert Godfrey, professor of church history at Westminster Theological Seminary in Escondido, California, became president on June 1 of the Christian Reformed Church seminary. In 1990, Godfrey became the first major conservative leader to call publicly for secession from the denomination if it ordained women as pastors or elders.
• R. Albert Mohler, Jr., a 33-year-old conservative theologian, has been tapped to take over as president of Southern Baptist Theological Seminary in Louisville, Kentucky, on August 1. Mohler has been editor of Christian Index, a weekly news journal for Baptists in Georgia, since 1989. He succeeds Roy L. Honeycutt.
• David J. Gyertson leaves the presidency of Regent University to become president of Asbury College in Wilmore, Kentucky, effective September 1. Gyertson, 46, has been at Regent and the Christian Broadcasting Network for 14 years.
PEOPLE AND EVENTS
Briefly Noted
• G. Raymond Carlson, who presided over the removal of Jim Bakker and Jimmy Swaggart during his seven years as general superintendent of the Assemblies of God, will not seek another term. The denomination, the largest Pentecostal group in the United States, will select a new chief executive at its general council in August.
• Walker Railey, former pastor of the 6,000-member First United Methodist Church in Dallas, was acquitted April 16 of trying to kill his wife, Peggy, by strangulation in April 1987. Railey, 45, admitted he had lied to police about his whereabouts at the time of the murder attempt to conceal an extramarital affair. Soon after, he tried to divorce his wife, who remains in what doctors call a "persistent vegetative state." Her family has won a civil lawsuit concluding that Railey—who has never visited her in a nursing home—was responsible for the attack.
• Terry Meeuwsen, Miss America in 1973, joined Christian Broadcasting Network's "The 700 Club" as full-time cohost June 14. She replaces Christian recording artist Sheila Walsh Miller, who left the show last fall after an emotional breakdown.
• Association of Vineyard Churches national board president John Wimber has cut back on his ministry in conjunction with therapy for a cancerous tumor in his nasal passage. The tumor is considered treatable and not life-threatening. The 59-year-old Wimber is senior pastor at the Anaheim, California, Vineyard, the flagship for 400 Vineyard fellowships worldwide.
• Former Alabama Gov. Guy Hunt, a part-time Primitive Baptist pastor, was ordered on May 7 to pay $211,000 in fines and restitution and to perform 1,000 hours of community service following a felony ethics conviction (CT, May 17, 1993, p. 86). Hunt was removed from office April 22.
• A U.S. District Court judge has affirmed a federal bankruptcy judge's decision (CT, March 8, 1993, p. 57) that Crystal Evangelical Free Church of New Hope, Minnesota, must return $13,450 in tithes donated by Bruce and Nancy Young. The court had ruled 1991 contributions constituted a "fraudulent transfer" of funds, saying church tithes should go to creditors instead. In 1992, the Youngs filed bankruptcy when their electrical contracting business failed. Crystal Free senior pastor William Sisterson says the church will again appeal: "This decision affects every church and charitable organization."
• Former Episcopal priest Bruce Newell will face a church trial on immorality charges that he sexually abused women in 1988 at a Falls Church, Virginia, church. The 58-year-old Newell, now a development officer at Trinity Episcopal School for Ministry in Ambridge, Pennsylvania, also is facing a $4 million civil suit in which a woman claims he seduced her during a counseling session.
• Zondervan Publishing cofounder Pat Zondervan died May 6 in Boca Raton, Florida, at age 84. He started the religious publishing and retailing company, which now employs 1,400, with his brother Bernie in 1931.
• For the first time, all known Dead Sea Scrolls are available to the public—on microfiche. Research on the 2,000-year-old texts, discovered between 1947 and 1958 in the Judean Desert, has been hampered by inaccessibility. The complete set on microfiche, representing 6,400 photos of fragments and artifacts, sells for $914 from publisher E. J. Brill.
• William Hiram Bentley, 69, died May 16 of a heart attack as he was about to preach at Progressive Beulah Pentecostal Church in Chicago. Bentley, known as "the father of the National Black Evangelical Association," was the first black graduate of Fuller Theological Seminary in 1959 (CT, May 17, 1993, p. 77).
• A U.S. Court of Appeals in Chicago ruled two to one on May 17 that the Boy Scouts of America is not required under civil-rights law to admit agnostics or atheists. The court ruled that scouting is a membership organization activity, not a "place of public accommodation." Scouts must state a belief in God.
• Fred Dienert, 79, a long-time Philadelphia Christian advertising executive, died April 28. He cofounded the Walter F. Bennett Company in 1948 and in 1950 convinced Billy Graham, then a young, relatively unknown evangelist, to begin a weekly national radio program, "The Hour of Decision."
Have something to add about this? See something we missed? Share your feedback here.
Our digital archives are a work in progress. Let us know if corrections need to be made.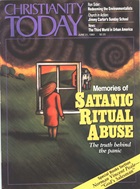 This article is from the June 21 1993 issue.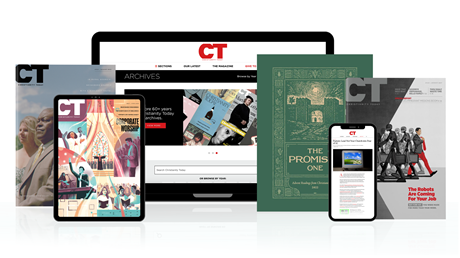 Annual & Monthly subscriptions available.
Print & Digital Issues of CT magazine
Complete access to every article on ChristianityToday.com
Unlimited access to 65+ years of CT's online archives
Member-only special issues
Subscribe
News from the North American Scene: June 21, 1993
News from the North American Scene: June 21, 1993