"I hate the Devil!" yelled undergraduate and future missionary Paget Wilkes across an Oxford street a century ago to a friend walking on the opposite side. "So do I!" his friend roared back. Passersby were struck by the exchange, and maybe the memory of it did them good, for the sentiment was right. The Devil is hateful, and the Christian way is to hate him as heartily as one can.
Profile. Satan (his name means "adversary") hates humankind and seeks our ruin because he hates God, his and our Creator. He seeks only to thwart God's plans, wreck his work, rob him of glory, and in that sense master him. Devil, his descriptive title, means "slanderer," one who thinks, speaks, and plans evil against others.
Created good, he is the archetypal instance of good gone wrong. He heads a company of rebel angels, whose moral nature, like Adam's, was set in the mold of their first sin. This army of demons, as the Gospels call them, has "as king over them the angel of the Abyss, whose name in Hebrew is Abaddon, and in Greek, Apollyon" (Rev. 9:11)—both names meaning "destroyer."
For his fierce, sustained, pitiless hatred of humanity, Satan is spoken of as a murderer, the evil one, a roaring and devouring lion, a great red dragon, and the accuser who constantly calls on God to banish his saints for their sins. For his habit of twisting truth as a means to his ends, he is called a liar and a deceiver. He is unimaginably malicious, mean, ugly, and cruel. His temptations are literally testings to destruction, and yielding to them is always the road to ruin.
Power. Like other angels, Satan's powers are more than human, though less than divine. He is at least multipresent if not omnipresent, and no member of the human race escapes his attention. Though not omniscient, he knows more of what is in us than we do ourselves. He is not omnipotent and functions only within bounds that God sets—he is, after all, in Luther's startling phrase, "God's devil," always on a chain, if a long one. Yet he has consummate power and skill to manipulate circumstances and inject thoughts into the human mind, as Paul's phrases, "a messenger of Satan" and "flaming arrows of the evil one" (2 Cor. 12:7; Eph. 6:16) show.
Satan controls all this rebel world apart from the church and the Christians who constitute it, and he is endlessly busy seeking to bring these latter back under his sway. Here, however, what he can do is limited on a day-to-day basis, for "God … will not let you be tempted beyond what you can bear" (1 Cor. 10:13).
Procedures. Satan's regular way of working is to deceive, and thereby get people to err without any suspicion that what they are thinking and doing is not right. He plays on our pride, willfulness, unrealism, addictions, stupidities, and temperamental flaws to induce all forms of mental and moral folly—fantasies, cults, idolatries, unbelief, misbelief, dishonesty, infidelity, cruelty, exploitation, and everything else that degrades and dehumanizes God's image bearers. Love, wisdom, humility, and pure-heartedness, four basic components of Christlikeness, are special objects of his attack.
Satanism is a corrupting superstition, offering spurious excitement, which he encourages. At the same time, the denial of his own existence by New Agers, materialists, and supposedly enlightened Christians is another superstition he encourages. In short, any fancy, feeling, or fashion that works against God and godliness and gives Satan himself room to work as the destroyer of truth, goodness, and beauty in God's world, among God's human creatures, will have full satanic backing.
Prospects. The Bible only tells us enough about Satan in order to detect and resist him, and many questions about him and the demonic hosts that follow him must remain unanswered. What is certain, however, is that through the sinless life, sacrificial death, and triumphant resurrection of the Lord Jesus Christ, Satan was decisively defeated and is now a beaten foe; that he will never be able finally to thwart God's purposes of salvation and restoration; that here and now Christians who take the armor of God to themselves can successfully withstand his attacks; and that he will spend eternity in "the lake of burning sulphur … tormented day and night forever and ever" (Rev. 20:10). Those who have learned to hate the Devil as Christians should rejoice and praise God that these things are so.
J. I. Packer is The author, most recently, of Concise Theology (Tyndale).
Have something to add about this? See something we missed? Share your feedback here.
Our digital archives are a work in progress. Let us know if corrections need to be made.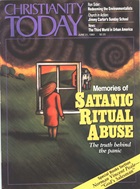 This article is from the June 21 1993 issue.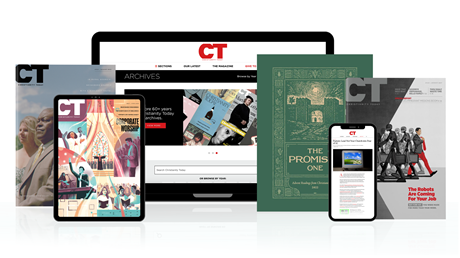 Annual & Monthly subscriptions available.
Print & Digital Issues of CT magazine
Complete access to every article on ChristianityToday.com
Unlimited access to 65+ years of CT's online archives
Member-only special issues
Subscribe
The Devil's Dossier
The Devil's Dossier