For first-time visitors who are at least thirtysomething, driving into Plains, Georgia, brings back memories of TV news images in the late 1970s. They see the green-and-white Plains city-limits sign, the late Billy Carter's gas station, and a giant, smiling peanut statue reminiscent of a Carter-Mondale campaign button that read, "The grin will win."
Visitors carrying mental images of state dinners and Secret Service escorts may take one look at Jimmy and Rosalynn Carter's home—modest, but obscured by a compound fence, guard house, and separate quarters for security personnel—and wonder if they have made their trip in vain. Is it really possible for just anyone to attend church with a former President of the United States?
At the Maranatha Baptist Church in Plains, the entire church is tailored, with the Carters' help, to cater to just such an experience. Pastor Daniel Ariail and the church's board of deacons have fashioned a ministry of hospitality around their feature attractions, Jimmy and Rosalynn. Nearly 3,000 people visited Maranatha in 1992 alone.
Visitors attending the President's Sunday-school class crowd early into Maranatha's fellowship hall, which seats about 90 on folding chairs. They share seats with regular attenders, including Millard and Linda Fuller, founders of Habitat for Humanity; Betty Carter, the President's aunt; and Hugh, the President's cousin. There is a folding partition on one side, a podium in front, and a standing map of ancient Israel. The walls are bare, the decor plain, but first-time visitors are not paying attention to any of it anyway. As the clock approaches 10 A.M., they glance at each new person entering the room, wondering if it might be Jimmy.
Ladies and gentlemen, the President
Conversations stop abruptly, flash cameras pop, and everyone looks up to see a smiling, relaxed Jimmy Carter (jacket but no necktie) enter the room. "Welcome to our church," he says, with open arms. "I'd like to start the class by knowing where the visitors are from."
At this moment, Carter stands among a curious mix of visitors and tourists; childhood playmates and friends; two Secret Service agents wearing blue jeans, boots, dark jackets, and facial expressions that balance intimidation with uninterest; and political supporters who can spit out the word Republican like an olive pit. At this moment, Maranatha's main attraction—the man who made born again a household term—is about to introduce the Bible to some people for the first time.
Representing ten different U.S. states, Canada, and South Korea, the visitors, some in suits, some in jeans and sneakers, take turns talking to the President, while others continue snapping photos, smiling broadly, and whispering to one another: "That grin really brings back memories!"
"Where is Rosalynn?"
"Fourth row at the opposite end."
Carter asks if there are any ministers present, and when one South Korean interpreter raises his hand and identifies the man next to him as a United Methodist minister and seminary president in South Korea, the President asks if the pastor will open the class in prayer. The minister does so—in Korean.
"I understood three words," Carter confesses. "Jimmy, Carter, and amen."
By his own admission, Carter is no theologian, though he avidly reads Reinhold Niebuhr. He seems gifted as a teacher and serves on Maranatha's board of deacons. "I've been teaching Sunday school since I was 18 years old," he says. He taught as a midshipman in the navy and as governor of Georgia. "I taught Sunday school when I was President, though it didn't get a lot of publicity. I still teach Sunday school."
Following a 45-minute lesson based on Isaiah 6, everyone filters from the fellowship hall to the sanctuary, several visitors stopping to introduce themselves to the Carters with comments like, "You know, I voted for you—twice"; or, "We're Habitat volunteers in Michigan, and it's such a pleasure to meet you."
In the receiving line, where the Carters regularly pose for photos with visitors after the worship service, people often confess to Jimmy and Rosalynn that they have never even been in a church before. Such comments help explain the church's special calling.
"It is a unique ministry," says Pastor Ariail," in which the mission field comes to you. Our mission is to see to it that visitors get more than a thrill when they come to our church."
Sanctified Southern hospitality
Maranatha's pastor for ten years, Ariail began looking years ago for other congregations in the United States that drew hundreds of visitors because of a celebrity member. "I found no other church where people go more or less as tourists during a worship service."
The closest approximations were Saint Peter's Basilica in the Vatican, Westminster Abbey, and the National Cathedral in Washington, D.C. "But tourists aren't usually there at times of worship," he said. "If they come to see Jimmy Carter, they attend our worship."
Ariail wrote his doctoral dissertation, "Ministry of Hospitality," specifically to address the unique nature of his own congregation. Ariail's sermons focus on welcoming everyone, preaching Christ, and calling people to serve Christ through serving others. To help visitors, the Maranatha congregation has created a church bulletin that can be followed by anyone who reads English, even those who have never attended a Christian church service. Members also wear badges identifying themselves.
It is common for visitors to be approached after worship by at least 5 of the church's 137 members with messages such as "It was really good having you today" or "I heard you say you made the drive from Clearwater. We have friends down there."
"I think we have a wonderful ministry, because we have people coming to our church who are really dedicated Christians, such as those who work with Habitat for Humanity, and then we have a number of visitors who have never been in a church before, so it makes for a wonderful witness," says Rosalynn.
"We have had some very special visitors," she adds. "I remember Jimmy and I were out riding our bicycles one day, and we rode past a migrant camp and stopped to invite them to our church. And they came."
The workers entered the church, and, as was their custom, the men sat on one side and the women and children sat on the other. President Carter stood up at the beginning of the service and, speaking in Spanish, explained that they could sit together if they wanted. One of the migrants stood to introduce the group (another Maranatha custom) and said, "We came because we were told we would be welcome here." The moment put a lump in many people's throats.
Jimmy and Rosalynn do more than attend church on the Sundays when they are home. Rosalynn, a former youth Sunday-school teacher at the church, is among a group of volunteers who clean the building, and she and the former President take their turn mowing the grounds in the summer months. The two also have presented Maranatha with a number of handcrafted gifts, including wooden collection plates they made together.
But perhaps the greatest gift the Carters give the church is the visitors they draw, visitors who get a sanctified dose of Southern hospitality from, of all people, a former First Family of the United States.
By Cheri Heckler-Feltz, a free-lance writer and former newspaper editor living in Urbana, Ohio.
Have something to add about this? See something we missed? Share your feedback here.
Our digital archives are a work in progress. Let us know if corrections need to be made.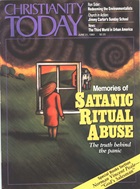 This article is from the June 21 1993 issue.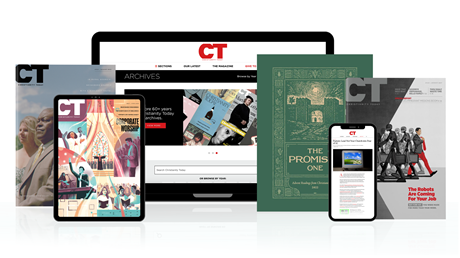 Annual & Monthly subscriptions available.
Print & Digital Issues of CT magazine
Complete access to every article on ChristianityToday.com
Unlimited access to 65+ years of CT's online archives
Member-only special issues
Subscribe
Jimmy Carter's Sunday School
Jimmy Carter's Sunday School