Are evangelicals abandoning the Democratic party, or is it abandoning them?
Representative Tony Hall of Ohio has a ready reply when fellow evangelicals ask how he can be a Christian and remain a Democrat. "The last time I read it, Jesus came riding into Jerusalem on a donkey, not an elephant," he says with a wry smile. The answer may be lighthearted, but Hall admits that the question, which he hears often, really annoys him. A seven-term Democratic representative, Hall says his party offers many views that should resonate with evangelicals. "The Democrats have always had the reputation of being for the downtrodden and the oppressed, the widow and the orphan, the powerless and the hungry."
In past years, most evangelicals agreed with Hall. In fact, the majority of evangelical Christians in the United States were registered Democrats, though in recent elections many had been voting Republican, earning the nickname "Reagan Democrats."
However, a new survey suggests that evangelicals are now officially moving away from Democratic roots and into the Republican party. According to a recently released study by the University of Akron's Ray C. Bliss Institute of Applied Politics, 47 percent of all white evangelicals now identify themselves as Republicans, while 34 percent identify with the Democrats, and 18 percent consider themselves either independents or third party. (The survey, which questioned 4,000 Americans, was conducted this past spring, before the Supreme Court's controversial abortion ruling and before Ross Perot suspended his unofficial run for president.)
"White evangelical Protestants have gone from being a group being wooed by the GOP to being one that looks like it has been won by the GOP," says James Guth, a codirector of the study (CT, July 20, 1992, p. 43). The new statistics contrast sharply with a similar survey in 1960, when only 32 percent of evangelicals regarded themselves as Republicans, while 60 percent were Democrats, and 8 percent were independent or third party. "There has been a very dramatic change," says Bliss Institute director John Green.
Deep Frustration
Last month, as the Clinton-Gore ticket was officially launched, evangelical Democrats expressed hope that their party may reach out to those Christians who have felt alienated. At the same time, many admitted they were not optimistic about that prospect. "There is a deep level of frustration for evangelicals and many Catholics [within the party]," says former Democratic state legislator Stephen Monsma, now a political science professor at Pepperdine University. According to Monsma, Democratic leadership has been insensitive to those holding traditional views on issues such as abortion, homosexual rights, pornography, and the family. That attitude, he says, is pushing people out of the party.
Such was the case for Dave Medema, executive director of JustLife, a Christian political action committee that promotes a "consistent prolife ethic" on abortion, the military, and economic justice questions. Medema believes the Democrats' "general drift away from socially conservative values" has estranged many evangelicals like himself.
Abortion, he says, has become a lightning rod for that drift. As a representative of JustLife, Medema has attended many Democratic functions over the years. Increasingly, he found that his prolife stand made him a pariah. "It was a question of tolerance," he says. "If basic moral questions couldn't even be asked, and if societal moral issues couldn't be connected to individual ones, then it was a pretty hard place to be."
Finally in 1990, Medema switched his personal affiliation to the Republicans. He admits it is not a perfect match but says that the Republicans at least are willing to discuss issues that concern him. "I haven't changed over the years. I haven't become more conservative," he says. "[The Democratic party] left me."
Abortion Intolerance
In his opening invocation at the Democratic convention in New York City last month, Rep. Floyd Flake (D-N.Y.) prayed for a new model of democracy, "one that is tolerant of differences of ideas and opinions." But prolife delegates to the convention say their views were met with more hostility than ever before. The abortion issue, which the Democrats avoided in 1988, was wholeheartedly embraced in 1992. This year's platform contains a lengthy paragraph affirming Roe v. Wade: "Democrats stand behind the right of every woman to choose consistent with Roe v. Wade, regardless of ability to pay, and support a national law to protect that right."
On the night the platform was adopted, the Democratic National Committee (DNC) sponsored a "choice rally" on the convention floor, complete with 15,000 placards that read "Prochoice, Pro-Clinton," patriotic band music, and a rousing "Choice, Choice" crowd chant. The National Organization for Women contributed thousands of "Keep Abortion Legal" signs, and the president of the National Abortion Rights Action League, Kate Michelman, was called on stage to take a bow.
At the same time, prolifers say they were gagged, DNC and Clinton campaign officials denied repeated requests by Pennsylvania's Democratic governor, Robert Casey, to speak in opposition to the party's abortion plank, even though they allowed five Republican women to speak in favor of Clinton. The National Right to Life Committee was forced to scramble for a meeting place when the DNC instructed a New York hotel to cancel the group's reservation for a press conference room. And ten uncommitted prolife delegates from Minnesota who cast their presidential votes for Casey reported being pushed and shoved, jeered, and spat upon by some of their fellow delegates.
"My grandparents told me the Democratic Party was where everyone had a voice," says Ann Maloney, one of the ten. "This is not the party of my grandparents."
Another Minnesota delegate, Grant Colstrom, who describes himself as a born-again Christian active in union politics, says he was saddened by the prominence that both abortion rights and homosexual rights were given at the convention. But he adds he is equally saddened by the void created by Christians leaving the party. "I love Jesus Christ, and I love this party," he says, asserting that he is in the battle for the long haul.
Congressman Hall, a convention delegate himself, acknowledges that the party's stands on several issues, particularly abortion, frustrate and disappoint him. But he, like Colstrom, remains committed to the party. Hall believes the Democrats still offer the best programs to help the poor and the hungry. He is pleased they have been pushing a key project of his, welfare reform, and says Gov. Clinton's theme of "putting people first" should continue that tradition.
Family Values
Also encouraging, according to Hall, is the new focus within the party on "family values." An entire section of the new platform is devoted to "strengthening the family," and much of the language is a departure from past Democratic ideas. "Governments don't raise children, people do," the platform says. "People who bring children into this world have a responsibility to care for them and give them values, motivation, and discipline."
The nation's most prominent evangelical Democrat, former president Jimmy Carter, told CT that it is the Democrats, not the Republicans, who hold the high moral ground on family values. "It's easy to talk about television programs and things of that kind, but as far as any substantive programs that would give families the motivation to stay together and live a peaceful and productive life, to live in decent homes, and to have good health care, very little has been done."
Concern for the environment is another issue that can draw evangelicals back to the Democratic party, says Dordt College professor Richard Hodgson, a Democratic delegate in 1988. "Frankly, I believe that as evangelicals begin to wake up, they will see that they are being duped by the Republican Party, which on a national level is … closing its eyes to social justice and evironmental issues," he says.
Many Democrats believe the Clinton-Gore ticket represents their party's strongest chance in a decade to win back disenfranchised evangelicals. Both men are Southern Baptists with strong church-attendance records. They both referred to Scripture during their acceptance speeches, possibly signaling a new effort to reach out to Christians. However, Clinton and Gore have also come out firmly in favor of abortion rights, a position that turns away many evangelicals.
Hall urges evangelical Democrats not to become "too one-issue" and leave, but rather to stay and work for change within the system. Minnesota delegate Colstrom optimistically agrees. "I'd really like to see the Judeo-Christian Democrats come back," he says. "We can take this party back."
By Kim A. Lawton in New York City.
Have something to add about this? See something we missed? Share your feedback here.
Our digital archives are a work in progress. Let us know if corrections need to be made.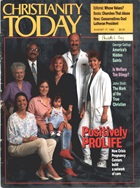 This article is from the August 17 1992 issue.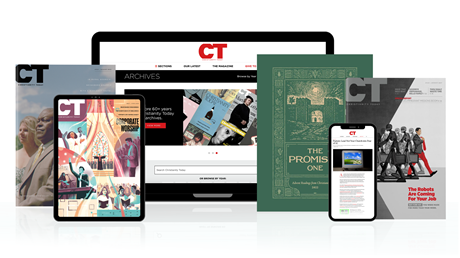 Annual & Monthly subscriptions available.
Print & Digital Issues of CT magazine
Complete access to every article on ChristianityToday.com
Unlimited access to 65+ years of CT's online archives
Member-only special issues
Subscribe
Democratic National Convention: Estranged Bedfellows
Democratic National Convention: Estranged Bedfellows