The U.S. Supreme Court will hear arguments later this month in a case involving a Christian school's right to enforce its religious beliefs in personnel decisions. The case, known as Ohio Civil Rights Commission v. Dayton Christian Schools, pits a private school's understanding of Scripture against Ohio law barring sex discrimination in employment.
Dayton Christian Schools, Inc., enrolls 1,800 students on five campuses. Funded by parents and local churches, the school system receives no government assistance. The Supreme Court case grew out of the school's 1979 dismissal of elementary-school teacher Linda Hoskinson.
In January 1979, Hoskinson notified Dayton Christian Schools that she was pregnant. The following month, the school system said her teaching contract would not be renewed for the following year. The school based that decision on its belief that mothers with preschool-age children should not work outside the home. Hoskinson objected to the decision.
She had taught in the school system for five years. Each year she signed an agreement that, among other things, stated her lifestyle and her relationship with Christ were "crucial" to her employment. She also initialed, as a sign of acceptance, paragraphs in the contract that listed the school system's statement of faith and educational philosophy. Included was a paragraph that refers to a "chain of command" policy for resolving disputes.
When Hoskinson consulted a lawyer, Dayton Christian Schools said she violated its policies. The teacher was subsequently suspended, and then fired, according to court briefs. The school system says it acted on its belief—based on Matthew 18:15–17 and other Scripture passages—that Christians are prohibited from taking disputes to outside parties.
In January 1980, the Ohio Civil Rights Commission (OCRC) determined that the school system may have violated Ohio law that prohibits sex discrimination. According to court briefs, the OCRC ordered Dayton Christian Schools to reinstate Hoskinson, to administer its schools without regard to religion or sex, to establish guidelines for pregnant employees, and to allow the civil rights commission to visit the school system for three years to evaluate whether it was complying with state laws.
Dayton Christian Schools obtained a temporary injunction against the OCRC order. Later, the U.S. Sixth Circuit Court of Appeals ruled in favor of the school system. The appeals court said Ohio law "in these circumstances was violative of the Free Exercise and Establishment Clauses of the First Amendment." Last year, the OCRC appealed to the U.S. Supreme Court.
If the Supreme Court rules in favor of the OCRC, argues Dayton Christian Schools, government regulations could be given precedence over religious practice in church-run schools. In response, the OCRC argues that a Supreme Court ruling in favor of the Christian school system would sanction sex discrimination based on religious belief. In addition, the OCRC says such a ruling would allow church-run schools to violate Ohio laws that protect employees involved in labor disputes from being fired.
"We recognize that DCS [Dayton Christian Schools] is a basically religious institution, but it is nonetheless an educational institution," said Kathleen McManus, deputy chief counsel to the Ohio attorney general. "It is providing both religious instruction and secular education. We feel it is this setting that makes the [Ohio civil rights] laws properly applicable."
McManus acknowledges that the school system's actions in the Hoskinson case were based on religious beliefs. "We don't take issue with the fact that they're entitled to operate the school on those beliefs in general," she said. "We do take issue with the fact that they can take secular job action against people on that issue [violation of the 'chain of command' policy]."
A Dayton Christian Schools official defends the school's policies. Because of parents' expectations and the school's educational philosophy, the school system is "very sensitive" to religious beliefs in hiring, said superintendent Claude E. Schindler. He added that even if Hoskinson had followed the mandated "chain of command" policy, she may have been required to take a four-year leave of absence from her teaching position.
Schindler said his teachers function as ministers because the school system is financed as a ministry by parents and local churches. "All of learning is for the purpose of becoming Christlike …," he said. "We integrate God's Word in everything we do.… Parents choose to put their kids here based on that philosophy."
Nearly 20 religious groups have sided with Dayton Christian Schools in the court case. Many of those supporters, including Orthodox Jewish groups and the U.S. Catholic Conference, operate private schools.
WORLD SCENE
EUROPE
A Call for Re-evangelization
Pope John Paul II has called on Roman Catholics throughout Europe to cooperate in a program to re-evangelize the continent and curb the tide of atheism.
In a letter published earlier this year, the Pope asked the Council of European Episcopal Conferences to take the lead in combating the spread of atheism. The letter was addressed to all the conferences of bishops in Eastern and Western Europe.
The pontiff said the spread of atheism and efforts to eradicate religious belief could be faced only in a coordinated "common plan of action across Europe." He said the "ageless message of salvation" must be presented to modern Europeans in convincing terms, because "contemporary Europe needs to be given a soul and a new self-awareness."
Leading Catholic churchmen were scheduled to meet last month in Spain to prepare a more detailed program in response to the Pope's appeal.
BRAZIL
Aviation Ministry Cleared
Brazilian authorities have permitted the Asas do Socorro (Wings of Help) aviation ministry to resume its flights into remote areas. The permission came after the government concluded its investigation into allegations that the aviation ministry was involved in smuggling jewels out of Brazil (CT, Nov. 22, 1985, p. 58). The allegations had been publicized in the Brazilian news media.
"Brazilian authorities apparently now realize the accusations were false, and have consequently allowed the planes to fly again," said Maxwell Meyers, president of Mission Aviation Fellowship (MAF), based in Redlands, California. Asas is an independent affiliate of MAF, which makes grants to the Brazilian mission and loans pilots and other staff.
The Brazilian aviation ministry transports supplies and personnel into remote areas for a variety of Christian ministries, MAF and Asas refrained from making public statements during the government investigation. "We did not want to appear defensive or even aggressive by approaching the public with statements of innocence," Meyers said.
LEBANON
Record School Enrollment
Despite 11 years of civil war in Lebanon, the Beirut Baptist School has a record enrollment. In fact, its 900 students make up the highest enrollment the school has had in its 30-year history.
The school offers preschool through collegiate-level classes. Its faculty includes evangelical and Greek Orthodox Christians and Shiite, Sunni, and Druse Muslims. Three-quarters of the students are Muslims. Superintendent Jim Ragland, a Southern Baptist missionary, said the school's growth has resulted partly from its emphasis on values. "The students here feel very keenly the currents that are sweeping through the [Middle East] nations," he said. "Values are being disregarded, swept away by ideas and practices that … are not acceptable.
"The strife of the last 10 years has had its effect," he said. "But even without the war, ideas from the West—drugs, pornography—have really hit this country."
Ragland said Beirut Baptist School stresses belief in God, honesty, parental respect, sexual morality, respect for national laws, and respect for all people, regardless of their religion or economic background. He said he prays that students "will see in us the gospel of Christ being lived out."
The school, located in predominantly Muslim West Beirut, has been closed because of sectarian fighting only a few times since the academic year began in October. However, for the past six months, the civil war has prevented Ragland and his wife, Leola, from visiting Southern Baptist missionaries in East Beirut.
PERU
Executions of Evangelicals
An agency of Peru's National Evangelical Council has documented the killings of 90 evangelical Christians from 1983 through 1985 in the South American country's "emergency zone." The zone includes areas under military control in and around Peru's mountainous Ayacucho State, where terrorist activity is common (CT, Oct. 5, 1984, p. 90).
The Peace and Hope Commission said nearly 70 percent of the victims were members of Pentecostal churches. Twenty percent were Presbyterians, and the church affiliation of the remaining victims was unconfirmed. Last year seven evangelicals were killed, down from 64 in 1984 and 18 in 1983, according to the commission. Some of the victims were killed as they gathered in church for worship.
The commission also documented 20 cases of evangelicals disappearing after being detained by police or government soldiers. Another 26 evangelicals remain in jail in four cities after being charged with terrorism.
Esteban Cuya, director of the Peace and Hope Commission's human rights program, said the violence comes both from the Maoist Sendero Luminoso (Shining Path) guerrillas and from police and government soldiers. The Maoist rebels oppose evangelicals because they refuse to join the armed struggle. It is common for evangelicals to preach against communism, Cuya said.
He said most evangelicals are loyal to the government, and some pastors have become leaders in civil defense groups. Such loyalty makes them targets of the rebels.
However, Cuya said some evangelicals have been killed by police and government soldiers after treating the wounds of Maoist guerrillas. "They [the Christians] responded not out of ideological commitment or affinity," he said, "but rather out of a sense of Christian duty to one's neighbor." Cuya said such charitable acts are viewed by the military as acts of subversion.
Have something to add about this? See something we missed? Share your feedback here.
Our digital archives are a work in progress. Let us know if corrections need to be made.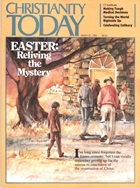 This article is from the March 21 1986 issue.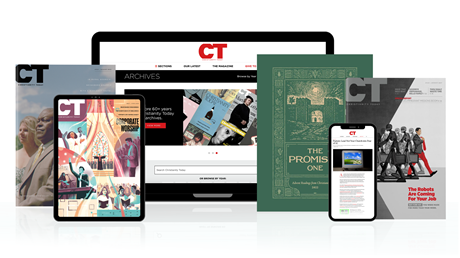 Annual & Monthly subscriptions available.
Print & Digital Issues of CT magazine
Complete access to every article on ChristianityToday.com
Unlimited access to 65+ years of CT's online archives
Member-only special issues
Subscribe
Supreme Court to Hear Oral Arguments in Dayton Christian Schools Case
Supreme Court to Hear Oral Arguments in Dayton ...