The Heng Samrin regime shuts down the last of the house churches.
A correspondent who regularly visits Kampuchea filed this report after his latest visit.
Two years after liberation from Pol Pot's genocidal brand of Communism, the church in Kampuchea (Cambodia) once again finds itself being driven underground. After months of harrassment, the Vietnamese-controlled government of Heng Samrin has forbidden Christian groups to hold house meetings. No churches have been open since the Khmer Rouge takeover in 1975, and buildings are either closed or have been turned into workshops or houses.
The last-known public house meeting in the country, a Sunday morning service held in the Phnom Penh suburb of Takhmau, was interrupted by authorities from the Ministry of Cults on January 25. They read an official document to the 80 people in attendance, forbidding all worship services.
The Takhmau meetings were held in the home of Sieng Ang, one of the two Khmer pastors outside the country when it fell in 1975. He was in South Vietnam, where he had been sent by the Khmer Evangelical Church in 1973 as a missionary to the Cambodian minority in the Mekong delta.
(The other pastor outside Cambodia was San Hay Seng, in the Philippines recording radio programs in the Khmer language for the Far East Broadcasting Company. Today he continues that ministry at FEBC headquarters in Whittier, California.
(At the time of the Khmer Rouge takeover, there were only 15 Khmer pastors and evangelists in the country. One of them, Kuch Kong, became a refugee shortly after the country capitulated. Of the remaining 14, all but 3 were killed in the bloodletting period between 1975 and 1979. Many lay leaders were also killed, including World Vision's deputy and child-care directors, Minh Tien Voan and Taing Chhirc, killed while distributing Bibles less than a month after the Communist victory.
(When Pol Pot was overthrown by the Vietnamese army in 1979, the three remaining pastors, fled to Thailand with other believers. Under their ministry in the camps, thousands of refugees have come to faith in Christ.)
In June 1979, Pastor Sieng, almost 65, returned from Vietnam as the only pastor in the country and tried to gather the remnant. With him came his sons and their families, together with a few Khmer believers from the church he had founded in Vietnam. With no means of support, the elderly pastor's wife and daughter started selling bananas in the market. The daughter was the wife of a pastor killed in 1977, leaving her with three children.
A visitor who attended the weekly meeting before it was shut down said it was held in the open air under a thatched roof next to the pastor's house. The service was informal, with songs, testimonies, and a sermon. Laymen usually led the service, and the testimonies told of God's protection and leading during the Pol Pot era.
There was also a youth choir that somewhere had found a guitar and accordion. An evangelistic invitation was given each week, and conversions were witnessed in nearly every service, usually among those brought by a relative or friend, and spiritually prepared.
Early in 1980, as many as six house groups were meeting in and around the capital. Attendance exceeded 500, with new people coming each week.
The Christian activity apparently alarmed the Communist government. In late 1979, just a few months after people started to return to the deserted capital, it began a systematic effort of intimidating and punishing the leaders. This occured in spite of a constitutional guarantee of freedom of religion.
In November of that year, evangelical Christians meeting at Tomnop Tuk in the suburbs were surrounded by armed people who confiscated their Bibles. The group stopped meeting.
A Khmer layman invited local Christians and a few foreigners to his home for a Christmas Eve service. He was arrested four days later and accused of being a member of a political faction known as Khmer Serei (Free Cambodians). He was imprisoned in Phnom Penh central jail under conditions of extreme privation. His tiny cell was kept in complete darkness, and he was permitted to use the toilet only once a day and to shower only once every five days.
After four months of confinement, he was so sick that he was taken to a hospital, where a member of the medical staff helped him escape. He went into hiding in the area of the port city of Kompong Som until late November of last year, when he heard he was being sought by the Vietnamese army. He returned to Phnom Penh, but, when his security was again threatened, fled to Thailand in early December.
In January 1980, evangelicals meeting at Tuk Thla, near Phnom Penh's airport, had their Bibles taken by armed intruders. In May, an old believer disappeared after attending a house meeting. He returned a month later and reported that he had been arrested and questioned about the meeting. Last July, another leader, whose house was used for worship on Sunday afternoon, with between 50 and 80 in attendance, was told by authorities that if the meetings were not stopped, he would be arrested.
Since that time, only a small Pentecostal meeting and the house worship at Takhmau have continued.
The Takhmau Christians say they will continue to meet, but in much smaller groups so as not to attract attention. It is estimated that there are currently about 300 evangelical Christians in and around Phnom Penh. One group of about 30 is composed almost entirely of the members of one extended family.
Pastor Sieng has become an itinerant preacher, going throughout the provinces encouraging the small groups that gather. There are about 50 Christian families in Battambang province, and another important group of believers some 30 miles southeast of Siem Reap. A small group of believers meets irregularly in Kampong Cham. Pastor Sieng has visited Takeo province and reports that the people are open to the gospel. "When I went there before 1970," he said, "the people wouldn't open their doors to me. This time they received me. The next time I go, they will receive the Lord."
Protestant Christianity was brought to Cambodia in the early part of the twentieth century by the Christian and Missionary Alliance. It proved a difficult field, with the Buddhist government periodically persecuting the church. In 1965, Prince Norodom Sihanouk expelled the missionaries, and all but one church in Phnom Penh was closed.
The churches reopened in 1970 when Marshall Lon Nol came to power. It is estimated that in 1975, Christians in the country numbered at least 20,000. A tide of conversions accompanied and followed evangelistic campaigns conducted in 1972 by World Vision president Stanley Mooneyham.
Some people surfaced as converts even during the Pol Pot era. One young woman working for a government ministry told a visitor that she had heard the gospel before the Khmer Rouge takeover, but had not believed. "My whole family believed during the time of Pol Pot," she said, "but I had no chance to tell anyone about it before I met you."
There are no known Roman Catholic meetings being held. Most Catholics are Vietnamese who lived in Cambodia and fled back to their homeland after a 1970 massacre.
Buddhism is being practiced again on a limited basis. More and more monks are seen in public.
Many of the country's Muslims fled after 1975 and have been settled in Malaysia, a nearby Muslim country. At least two mosques have been reopened by the Heng Samrin government, however—one on the outskirts of Phnom Penh and the other in Kampong Cham.
Asked why Christians are discriminated against, one knowledgeable observer said, "It might be fear of too many people turning to Christ that prevents the government from recognizing the church."
The head of one international agency working in Kampuchea has on two occasions urged the Foreign Ministry to permit churches to reopen. The stock answer: "People are free to believe or not believe. We do not force religion on anyone." When it has been pointed out that Christians need not only freedom to believe, but also to worship together, officials merely shrug their shoulders.
Have something to add about this? See something we missed? Share your feedback here.
Our digital archives are a work in progress. Let us know if corrections need to be made.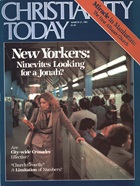 This article is from the March 27 1981 issue.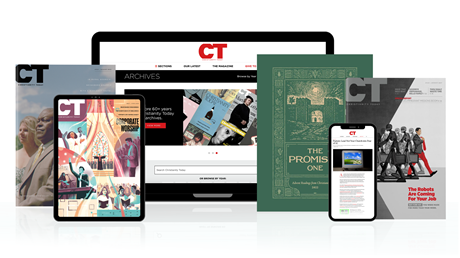 Subscribe to Christianity Today and get access to this article plus 65+ years of archives.
Home delivery of CT magazine
Complete access to articles on ChristianityToday.com
Over 120 years of magazine archives plus full access to all of CT's online archives
Subscribe Now
The Remnant of the Kampuchean Church Comes under the Gun Once Again
The Remnant of the Kampuchean Church Comes under ...