What fate for survivors' funds? Why were warning signals ignored?
One year after more than 900 Americans perished in Jonestown, Guyana, many issues involving the late Jim Jones and his People's Temple remain unresolved. These include:
• Money: What will happen to the millions of dollars of Temple assets?
• Survivors: Where are they? What is the state of their mental health?
• Responsibility: How could the aberrant activities of Jones and his cult go unnoticed by the authorities for so long? Why weren't the warnings of former Temple members heeded?
About 700 claims amounting to $1.78 billion have been filed against the Temple by relatives of the dead, former members, and even the U.S. government. The government wants reimbursement of $4.3 million it says was spent on transporting the Jonestown victims and readying them for burial.
Robert Fabian, the court-appointed receiver in San Francisco, says he can account for slightly more than $10 million in Temple assets. The amount includes $7.2 million that finally turned up last month in two banks in Panama. Part of the money had been transferred from accounts in Swiss bank branches in Panama City prior to the mass murder-suicide on November 18, but authorities were unable to trace it. There were reports that Jones had ordered the transfer of more than $7 million to the Soviet Communist party for the benefit of "oppressed people" around the world. No details were released in connection with discovery of the missing money.
Several Temple bank accounts, amounting to $200,000 at most, were found in Caribbean countries, according to Fabian, and another $3 million in banks in Guyana. "The Guyanese government has filed so many law suits, we don't expect to see much of that money," Fabian told reporters.
Other assets in Guyana include a $50,000 house in Georgetown, two fishing boats, cars, trucks, farm machinery, and the property at Jonestown. (Guyanese police are guarding Jonestown, and government-paid caretakers are trying to keep the jungle from swallowing it. Local residents farm the land.)
About $700,000 in cash is on hand in San Francisco. There are also real estate holdings in California valued at more than $2 million; the Temple obtained these by purchase and gift. Families of some persons who gave property to the Temple have begun legal proceedings to reclaim the gifts.
Five Temple survivors and three relatives of dead members last month filed a damage suit against the estate of Leo Ryan, the California congressman who was shot to death along with four other persons by cult members at an airstrip near Jonestown. The suit charges that Ryan had "a wanton and reckless disregard for the consequences" when he tried to lead some Temple defectors to freedom.
More than half of the some 80 Temple survivors found jobs or enrolled in school, according to New Jersey psychiatrist Hardat R. S. Sukhdeo, who has had contact with many of them. Some required psychotherapy, but "they are not a crazy bunch," and except for the events in Guyana none has been in trouble with the law, he told a New York Times reporter. The survivors have been mistreated and misunderstood, he asserted. Having lost loved ones and everything they had, they are "struggling to get back into society and to escape this tragedy, and people are not giving them a chance," he said.
Two survivors are still in jail in Guyana: Larry Layton and Charles Beikman. Layton, a top Jones aide, was aboard a small plane, apparently posing as a defector, when Ryan and four others were killed outside a second, larger plane. He has been charged in the five deaths. Beikman was implicated in the deaths of a mother and three children at the Temple's Georgetown house. Neither case has come to trial. Guyana has been in the throes of economic and political crises, and the country's beleaguered leaders would like to erase Jonestown—with its irritating and embarrassing implications—from their memory.
Half a dozen major books and a movie on Jonestown were in progress as of last month. One of the books is by survivor Odell Rhodes, who managed to escape Jonestown as others were dying. Books by earlier defectors, rushed into print last winter, included The Broken God by Bonnie Thielmann (Cook) and People's Temple People's Tomb by Philip Kearns, as told to Doug Wead (Logos).
The most detailed look at life inside People's Temple is contained in Six Years with God, a recently released, 319-page book by Jeannie Mills, who was a member of the Temple from 1969 until late 1975. She and her husband Al held important posts in the church, including membership on the Planning Commission, Jones's inner circle. (Unfortunately, the book suffers from a lack of editorial polish, possibly because the relatively unknown firm that published it [A & W Publishers, New York] hurried too much to get it into print. Key persons lack adequate identification, and it is difficult to keep the many people in the book sorted out. Yet the book has value as an eyewitness account, chronologically unfolding the story of life in the Temple.)
Among revelations in the Mills book missed by the news media:
When Jeannie and Al Mills joined People's Temple in 1969, they noted a total absence of Bibles at church services, and during church services heard Jones rail against belief in God. Like many others, though, they were attracted to the church, then located 110 miles north of San Francisco, by the racial integration exhibited there and the spirit of community they felt.
Visitors were regulated and often barred from the church. Sometimes entire services were rigged for special guests.
Savings accounts, jewelry, and antiques had to be donated to the church. Members were instructed to sign over property deeds and insurance policies. Tithing was enforced, and beginning in 1973 the members were required to give 25 percent of their income. Jones and his family meanwhile lived in relative luxury, and his wife and children were exempted from many of the church restrictions.
Conditions were harsh. Buses carried Temple members hundreds of miles between church locations every weekend. Children were jammed into overhead luggage racks and under seats; some adults rode in the baggage compartments underneath. Many members lived in overcrowded housing and had to take turns sharing sleeping accommodations.
Discipline was tight. Members were encouraged to tattle on each other. Those whom Jones found guilty of erring—even children—were paddled, punched, or thrown fully clothed into the church's swimming pool. Some were forced to humiliate themselves by confessing publicly to immoral or illegal acts they had not committed.
In time, Jones seemed overcome by paranoia. Enemies were out to get him and the church, he warned. He appointed bodyguards and sentries. Suicide drills were instituted. He told his congregation of previous incarnations when he was Buddha, Christ, and Lenin; the next stage, he said, would be better for everybody in the church.
There were serious acts of violence. At a 1974 Jones meeting in Philadelphia, Temple guards beat a man into unconsciousness. They later confided to intimates at the Temple that the man died and they dumped his body in the river. (Philadelphia police did fish a badly beaten corpse from the river following Jones's visit; the crime was never traced to People's Temple members.)
Member Patty Cartmell refused to partake of a supposed poison potion during a suicide drill in 1974. She ran from the church, but guards brought her back. At a signal from Jones, alleges the Mills book, one of the guards shot her in the arm with a rifle.
Those who quit the church were warned to remain silent. There were threats of both physical violence (Temple toughs sometimes patrolled in front of former members' homes) and blackmail (the signed confessions of illegal or immoral acts). After Jeannie and Al Mills left the Temple, they attempted to sound an alert about Jones through an anonymous but accurate letter to consumer advocate Ralph Nader. The letter, however, found its way back to Jones who recognized its source and promptly dispatched a goon squad to harass the Mills family. A family friend offered to be a conduit, linking the despairing and frightened Mills family to authorities and journalists. Again word leaked back to Jones, and again there were more threats. But by then other journalists were hot on the trail, and Jones abruptly fled to Guyana. The Mills couple, along with several other Temple defectors, agreed to make their story public in a New West article. Along the way, they organized a Human Freedom Center in Berkeley to help ex-members of the Temple and other cults.
Since People's Temple no longer exists, it has been stricken from the yearbook of the 4,500-congregation Christian Church (Disciples of Christ), with which it was nominally affiliated. The Temple bruised the denomination but did not scar it for life, says Kenneth L. Teegarden, president of the 1.3-million-member church. No ministers or congregations quit over the handling of the Temple, he adds. Disciples executives were kept busy fending off criticism following Jonestown. They tried to explain that the denomination is not set up to keep close tabs on what a church or its minister does, and has almost no recourse to discipline. Since then, new procedures have been drafted that will make it easier to suspend a minister for misbehavior and to keep track of what churches are doing.
Have something to add about this? See something we missed? Share your feedback here.
Our digital archives are a work in progress. Let us know if corrections need to be made.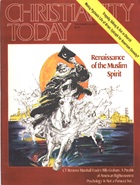 This article is from the November 16 1979 issue.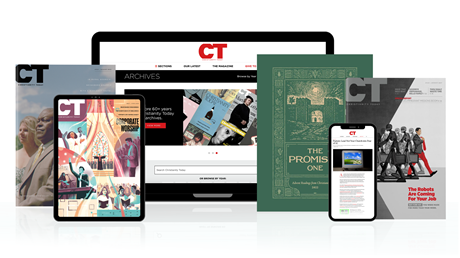 Annual & Monthly subscriptions available.
Print & Digital Issues of CT magazine
Complete access to every article on ChristianityToday.com
Unlimited access to 65+ years of CT's online archives
Member-only special issues
Subscribe
Jonestown Question Marks Abound One Year after Tragedy
Jonestown Question Marks Abound One Year after Tragedy