After several years of skirmishes, the War of 1812 ground to a halt in early 1815 when Andrew "Old Hickory" Jackson emerged victorious over the British in the bloody Battle of New Orleans—two weeks after the peace had been signed (communication was slow in those days). The outcome amounted to a standoff: neither side won the war; the situation in the land was as it had been at the beginning.
That will not be true of the aftermath of the "second" Battle of New Orleans, slugged out in July in the civil war between conservatives and moderate-liberal forces in the Lutheran Church-Missouri Synod (LCMS). The conservatives won a decisive victory that will affect the LCMS for years to come, and some significant changes in the theological lay—and law—of the land are imminent. The immediate future, however, will not be peaceful. There will be further clashes—possibly in civil court—and some head-rolling, at least at the Synod's Concordia Seminary at St. Louis, as the conservatives seek to secure their position under the determined leadership of LCMS president Jacob Aall Ottesen Preus, 53.
Old Hickory himself would have been impressed by the way the conservative forces unfolded their battle plan at the LCMS biennial meeting, probably the most tumultuous in the LCMS's 125-year history. The plan went something like this:
1. Ensure that a majority of the nearly 1,100 voting delegates are conservatives; 2. Appoint the right people to the all-important floor committees, which draw up the proposals and recommendations to be voted upon; 3. Reelect Preus; 4. Elect conservatives to all of the vacant denominational posts, including the boards of control over LCMS schools; 5. Require that doctrinal statements be binding on all LCMS members; 6. Elevate Preus's evangelical statement of belief, upholding biblical inerrancy and containing rejections of specific liberal views of the Bible, to officiai doctrinal status; 7. Declare the faculty majority at Concordia to be guilty of false teaching in light of the Preus statement; 8. Set up procedures to deal effectively with erring teachers; 9. Fire Concordia president John H. Tietjen if he does not resign as requested; 10. Change the rules so that conservatives can prevail over the faculty in determining Tietjen's successor; 11. Dismantle the liberal machinery.
With but minor variations the entire plan was carried out.
The roots of the New Orleans confrontation go back to the summer of 1969, when Tietjen accepted the presidency of Concordia, and Preus was elected to his first four-year term as LCMS president, defeating incumbent Oliver R. Harms. Conservatives had complained that Harms was looking the other way in the presence of creeping liberalism within the denomination.
(It is difficult to affix labels. LCMS "liberals" would be considered theological "conservatives" in, say, the United Church of Christ. Rare is the LCMS liberal who rejects Christ's divinity, blood atonement, or physical resurrection. The basic conflict is between those who follow the historical-critical method of biblical interpretation, which allows for flaws in scriptural content, and those who adhere to the historical-grammatical approach, advocating the inerrancy of the Bible. The former camp often assigns new definitions to familiar old precepts; thus what is really being said is not always clear. Further, the LCMS liberals attach prime significance to "the Gospel," from which the Bible derives and to which it is subservient. The conservatives start with the Bible, which reveals the Gospel.)
Tietjen, 44, was formerly public relations director for the Lutheran Council in the U. S. A. (LCUSA), and before that a pastor in Teaneck, New Jersey. A graduate of Concordia and Union seminaries, he was hired by Concordia—the world's largest Lutheran seminary and America's third largest Protestant seminary (enrollment: about 800)—more for his promotional and administrative prowess than for theological expertise.
Preus was president of the smaller, more conservative Concordia Seminary in Springfield, Illinois, before assuming the top LCMS post. Earlier, he served a pastorate in Minnesota and was a college and seminary professor. His father was once governor of Minnesota.
Following his election, Preus vowed that LCMS schools would not be permitted to teach that the Bible has errors. (A stated responsibility of the LCMS presidency is the supervision of doctrine within the Synod.) Almost immediately groups began to polarize around Preus and Tietjen. In September, 1970, Preus appointed a Fact Finding Committee (FFC) to investigate Concordia, where his brother Robert holds forth as part of a conservative minority of four or five professors amid a faculty of nearly fifty. As the, FFC interviewed faculty members, liberals collected the signatures of 1,000 LCMS clergymen (there are more than 7,000 clergymen in the three-million-member LCMS) and 400 laymen to protest the inquiry. Concordia's Board of Control, which became more liberal in the 1971 LCMS elections, objected to the FFC's alleged trespassing. A struggle ensued in which the contract of untenured Old Testament teacher Arlis Ehlen, 41, was eventually terminated.
In March, 1972, Preus issued his now-famous "Statement of Scriptural and Confessional Principles," which were rejected by Concordia's faculty the following month (see April 14, 1972, issue, page 42).
Last fall Preus issued a 160-page "Report to the Synod" that dealt with the FFC's findings and listed charges against the faculty. Tietjen responded a few days later with a thirty-five-page "Fact Finding or Fault Finding?" rejection of the Preus report on grounds it was not an accurate description of the faculty's doctrinal position. Tietjen labeled the report "unfair, untrue, sub-biblical, and un-Lutheran." The faculty followed with a 200-page reply.
In quick order, the Concordia, Springfield, Board of Control endorsed the Preus statement, and the St. Louis board gave its faculty a clean bill of health. The forty-member council of LCMS district presidents tried in vain to effect a ceasefire—and to keep the powerful conservative-dominated Committee on Theology and Church Relations (CTCR) from judging faculty statements. Perhaps unknown to the presidents, the CTCR and the Seminary Issues Committee (SIC) were at work as early as February drafting the devastating statements that emerged in New Orleans.
(Under LCMS law, the Synod's president appoints the members of all sixteen convention committees, whose main task is to draft recommended action on the hundreds of overtures or requests from churches, districts, boards, and individuals. Preus loaded the committees with his backers, relegating several leading liberals—serving sort of ex officio—to the relatively unimportant sundry-matters committee.)
Meanwhile, liberal and conservative activists were organizing grass-roots support and deluging delegates (advance lists were leaked to both sides) with reams of literature. The liberal thrust was led by Pastors F. Dean Lueking, 45, of suburban Chicago and Bertwin L. Frey of suburban Cleveland, with a big assist from campus minister Richard Koenig of Amherst, Massachusetts, editor of the independent Lutheran Forum. They organized district captains, lieutenants, and task forces on theological issues, and published special convention guides.
The conservatives were led by Balance, Incorporated, whose president is Robert Preus. Balance kept everybody informed through its publication, Affirm.
The year 1812 was again recalled as charges of gerrymandering flew. (Massachusetts governor Elbridge Gerry in 1812 redistricted a county to his political benefit.) Each circuit, or cluster, of churches in an LCMS district is entitled to two convention delegates. A circuit may be composed of from seven to twenty churches. Affirm published figures showing that in some predominantly liberal districts there was a decrease in the number of churches and communicants but an increase in the number of delegates over the last biennial meeting. For instance, the English District, a non-territorial entity that spans the nation and is the chief liberal stronghold, showed a decrease of two churches and 4,136 communicants but a 30 per cent increase in delegate strength (from thirty-four in 1971 to forty-four this year), according to Affirm. When the moment of truth arrived, however, the conservatives commanded the floor with about a 60–40 majority.
The first major order of business was the election. The conservatives by a 572 to 463 vote defeated a last-ditch move by the liberals to change the by-laws in order to place the name of popular radio preacher Oswald C. J. Hoffmann back into nomination. Hoffmann—who would have been a peace-in-the-Synod candidate—had been nominated by 1,172 congregations (Preus by 2,678) but he withdrew, he said, because he could not comply with a requirement to state in advance whether he would serve if elected. Preus went on to poll 606, or 57 per cent, of the 1,057 votes cast in a field of nine—a first ballot victory. Liberals rallied unsuccessfully behind missions executive William Kohn, who got 340 votes.
The conservatives swept the slate in scores of other offices. Howls went up from the liberal camp over a voter's guide issued to delegates by Affirm. All of Affirm's recommended candidates except two of six floor nominations were elected. Several delegates demanded an investigation.
Monumental parliamentary haggling developed as the major SIC and CTCR measures came to the floor. Several times there were nearly 100 persons waiting at the microphones to debate, amend, raise points of order, or ask questions. Frustration mounted, patience wore thin, and tempers ripped loose as the week progressed. The conservatives finally pushed through a rule change that permitted shutting off debate by a simple majority vote instead of the usual two-thirds.
A resolution that makes synodical doctrinal statements "binding" on all LCMS members was fought stubbornly by the liberals for two days. Preus himself waded into the fracas, declaring:
We must retain our synodical voice and keep the authority of Synod to bind its spiritual leaders to the understanding we have of our faith and to empower our officials to act when departures from our Biblical and Confessional position is violated.
The measure passed 653 to 381.
Next came a resolution to recognize Preus's 1972 statement of doctrinal principles to be scriptural and Lutheran "in all its parts" and is "therefore a formulation which derives its authority from the Word of God and which expresses the Synod's position on current doctrinal issues." Further, the proposal raised the statement to binding doctrinal status.
The earlier resolution was "a platform," pronounced Koenig. "This is the gallows."
Attempts by the liberals to refer the measure to the Council of Presidents, as the venerable Oliver Harms suggested in a conciliatory plea, failed. After it was adopted (562 to 455), Milwaukee pastor Sam Roth, a liberal floor leader, announced that opponents of the statement would march in protest to the podium to register their negative vote. Hundreds fell into line, including a number from the advisory and visitor galleries, singing "The Church's One Foundation" and slapping down their signed protests (see photo, next page). Preus sat nearby staring at them as he sipped from a paper cup of ice water. He remarked later that it was "a most devastating experience—seeing many of my friends and former students."
Another lengthy resolution charged Concordia's faculty majority with holding a position of false doctrine that "cannot be tolerated in the church of God" and called for repudiation of it by the LCMS. Tietjen and three of Concordia's professors were given time to respond to the charges. Tietjen led with an eloquent and resounding testimony of personal faith in Christ and insisted that the faculty's position had been misrepresented and misunderstood all along, a claim disputed by committee members and representatives of the faculty minority. After prolonged debate, the delegates voted 574 to 451 to refer the issue to the now conservative-dominated Board of Control.
Another SIC resolution called for Tietjen's resignation. The committee replaced it with one referring the matter to the procedural provisions of the handbook, newly revised to give greater clout in discipline matters. In effect, it merely transferred the execution to a more private arena. The delegates approved 513 to 394, rejecting suggestions that they apologize to Tietjen for the appearance of the measure. "I have been grievously wronged," exclaimed Tietjen. He disclosed that Preus and SIC chairman Lewis C. Niemoeller had met with him privately at the convention and asked for his resignation, but that he had refused because his calling is from God. He predicted that he would soon be out of a job. But, said he, "I forgive you," and he asked that committee members keep their eyes on Christ. At that, hundreds of delegates surrounded him in an ovation. Many donned black armbands.
Will he resign or will he force Preus to fire him (raising sticky legal questions)? In a press conference, Tietjen admitted he is "wondering if God is trying to tell me something through the Synod's actions." A likely replacement is CTCR executive secretary Ralph Bohlmann, 45, former professor of systematic theology at Concordia.
Will there be schism? Tietjen said he would have no part of such a move, and at a final general meeting of their side, Lueking and Frey instructed their forces to sit tight, provide support for those who may be ousted from Concordia, and begin organizing for 1974. A meeting was set for Chicago later this month to devise strategy. (In an interview, Lueking glumly predicted conservatives would have the upper hand for at least ten to thirty years, and that a number of the liberals may eventually move to another Lutheran body, something Preus thinks they should do as an act of honesty right now.)
A resolution to declare altar and pulpit fellowship with the American Lutheran Church to be in a state of suspension was tabled. Recommendations to severely restrict participation in LCUSA and to dismantle the rather liberal English District by 1977 plus scores of other matters left hanging were referred to the LCMS board of directors for action where by-laws permit.
During the War of 1812, Captain Oliver Hazard Perry sent back word from a battle on Lake Erie: "We have met the enemy, and they are ours."
It's the kind of message Preus himself could have sent from New Orleans.
Have something to add about this? See something we missed? Share your feedback here.
Our digital archives are a work in progress. Let us know if corrections need to be made.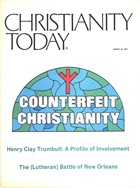 This article is from the August 10 1973 issue.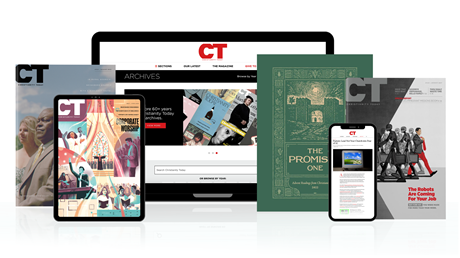 Annual & Monthly subscriptions available.
Print & Digital Issues of CT magazine
Complete access to every article on ChristianityToday.com
Unlimited access to 65+ years of CT's online archives
Member-only special issues
Subscribe
Missouri Lutheran Showdown: The Battle of New Orleans
Missouri Lutheran Showdown: The Battle of New Orleans