A new theological storm is brewing around Episcopal Bishop James A. Pike, who only last September was charged with heresy by his ecclesiastical peers.
Co-promoter with Dr. Eugene Carson Blake of a proposal to restructure American Protestantism, Pike is now quoted as repudiating the biblical doctrine of God as a supernatural, personal Being independent of the world. In the February 22 issue of Look, Senior Editor Christopher S. Wren asserts, having interviewed Pike, that the controversial California cleric has switched instead to the speculative notion of an impersonal Ground of Being promoted by the late Paul Tillich.
"I've jettisoned the Trinity, the Virgin Birth and the Incarnation," Pike is quoted as saying. His views on these doctrines were among issues brought against him in the Episcopal House of Bishops in September. But at that time a committee report was accepted stating that "the sincerity of his profession of the Catholic faith is not questioned." Pike in turn reaffirmed his "loyalty to the Doctrine, Discipline and Worship of the Episcopal Church."
In the Look article, Pike is described as having thought at the time, "If they only knew what I had in my briefcase." It was the manuscript for a new book, What Is This Treasure?, in which he expounds his latest revised view of spiritual truth. The book is scheduled for publication next month by Harper and Row.
Pike's thought, his style, and perhaps even his strategy have apparently been influenced by Honest to God, the best-seller of Anglican Bishop John A. T. Robinson. During a sabbatical at Cambridge, Pike has become friendly with Robinson, and he is now sometimes referred to as "the American Bishop of Woolwich."
In the forthcoming volume, Pike rejects the idea that Jesus Christ was supernatural in his being or his work. The bishop now depicts Jesus, according to Look, as a country carpenter turned itinerant preacher. "God didn't choose Christ … Christ chose God." And Jesus is said to differ from "other good but mortal men" only in degree, not in kind.
Look declares that "Bishop Pike could well tempt another heresy hearing, but he looks pallid beside the 'God is dead' theoogians who have caught attention in his absence."
There is no doubt, however, that Pike is a prime mover in the promotion of new structures and forms for the Christian Church in our time. The Blake-Pike plan for the merger of major American Protestant denominations at first centered attention on organizational restructuring. But the theological controversies associated with Pike have set the debate in the context of theological restructuring as well.
Bishops Challenge Altizer
"The moral question emerges: whether any individual can in good conscience receive his livelihood from an institution, participate in its advantages and benefits, and at the same time publicly and aggressively oppose the basic commitments on which it is founded."
In these terms the College of Bishops of the Methodist Church's Southeastern Jurisdiction analyzed the predicament of Emory University and its "death of God" theologian. Professor Thomas J. J. Altizer. The bishops formally condemned Altizer's views but did not call for his dismissal. Their statement merely said: "We are confident Emory's trustees … will make clear to all persons the declared purpose and commitment of Emory University."
Altizer, a professor of religion with tenure at Methodist-related Emory, is an Episcopal layman. He is the best known of a group of new theologians who contend that the death of God is "an historical event."
The 'Danger' Of Evangelism
Potshots at Baptists in general and Billy Graham in particular, plus an appeal for an American super-church, came out of a conference on evangelism in Berkeley, California, last month.
Graham represents a "danger to the Kingdom of God," said Dr. Colin W. Williams, an associate secretary of the National Council of Churches' Division of Christian Life and Mission. Williams said Graham "misunderstands the Gospel, and thus misleads people and gives them too narrow a view of conversion."
"If he were a rogue, he wouldn't be nearly the danger he is," said Williams. "But he's a good man, and people listen to him."
The conference in which Williams issued his attack on Graham was sponsored by the American Baptist Churches of Northern California, a group composed of 220 churches with 70,000 members. More than 100 ministers were present, and most of them were described as ready to take issue with Williams.
Williams, a Methodist, criticized statements made by Graham during a Houston crusade meeting last fall when President Johnson was in the audience. Graham indicated at that time his support of U. S. action in Viet Nam.
"The tragedy of evangelism today is mirrored in that one tragic speech," Williams charged, maintaining that the problem lies in Graham's "unquestioning loyalty to American beliefs that remain un-judged by God." Spokesmen for Graham dispute the accuracy of the latter statement, pointing out that the evangelist has challenged "American beliefs" many times. Perhaps his best-known criticism is that of the Supreme Court decisions on public school prayers and Bible reading.
Williams rebuked Baptists for their traditional insistence upon congregational independence and called for the formation of "one large church body with a limited form of episcopacy with built-in balances providing for both congregational freedom and authoritative power for church leaders."
"A unified impact must be made upon society's power structures," he said. "The church cannot do it through scattered independent congregations."
He told the Baptist ministers that "the time is long past due for them to adopt a form of church government that provides for greater central authority. The Baptist belief in congregational independence is not only behind the times but it is heretical and stands in the way of God's purpose for the world today."
The views expressed by Williams run counter to the arguments of NCC spokesmen who maintain that the council does not take a theological position but seeks to embrace both liberal and conservative positions. Some observers fear the statements by Williams may reflect a new line to be promoted by leaders of the National Council.
Doctrinal Dispute
A protest against theological deviations accompanied the resignation last month of Dr. Leonard Gittings as professor of missions and comparative religion at Berkeley Baptist Divinity School. New concepts are finding acceptance at the American Baptist Seminary, he charged, and these depart from the historic faith of the Church and the essential teaching of the New Testament. Gittings laments, moreover, what he regards as indifference on the part of church people generally and denominational leaders in particular.
A number of American Baptist seminaries are reported to be under persistent pressure to initiate ecumenical programs.
Revising The Scofield
Since the invention of printing, the Bible has been the world's most wanted book. The appearance during recent years of a host of new versions in updated language has made the demand greater than ever. But the venerable King James Version of 1611 still leads all others in sales. And among editions in which the KJV is published, the perennial front-runner is the 57-year-old Scofield Reference Bible of Oxford University Press. At least three million have been sold, says the publisher, and the annual rate continues to show a gradual climb.
Competition in the study-reference Bible field is getting stiffer, however. Some of it is provided by the same publisher's Oxford Annotated Bible, which combines notes based on higher critical views with the Revised Standard Version text. The Westminster Study Bible, which first came out in 1948 with the KJV text, is also available now in the RSV.
Based on theologically conservative perspectives are Thompson's Chain-Reference Bible, the Holman Study Bible, the Harper Study Bible, and Scofield.
Scofield has spelled sales success despite the fact that theological liberals and even a considerable number of evangelicals shun its dispensationalism. Its wide appeal seems to lie chiefly in its systematic notes, which give the Protestant layman and popularly trained minister extensive explanations in terms they readily understand. Scofields are now available in some fifty styles and bindings.
As a youngster, Cyrus Ingerson Scofield moved with his Protestant Episcopal family from Michigan, where he was born, to Tennessee. He won a medal as a Confederate soldier during the Civil War and afterward became a lawyer under the tutelage of a St. Louis firm. Converted at 37, Scofield went on to become a leading Bible expositor and for a time was associated with Dwight L. Moody. He won wide recognition in a day when destructive biblical criticism was gaining ground rapidly. His reference Bible, the product of seven years' work during which he was assisted by a group of leading Bible scholars, came out in 1909 and sold slowly. An improved edition was published in 1917, and sales rose sharply after World War I. By 1930 a million copies had been sold.
In 1954, Oxford University Press appointed a committee headed by Dr. E. Schuyler English to start work on the first major revision of Scofield's work (Scofield died in 1921). The revision is now due to appear in book stores in about a year. It will retain the King James text, but with archaic and obsolete words and phrases replaced. Changes will be made in the notes in the light of recent archaeological discoveries and increased textual knowledge. New footnotes will be supplied, chain references will be expanded, and tens of thousands of marginal references will be added. Ussher's chronology, now in general disrepute among scholars, will be discarded.
Have something to add about this? See something we missed? Share your feedback here.
Our digital archives are a work in progress. Let us know if corrections need to be made.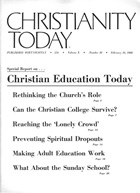 This article is from the February 18 1966 issue.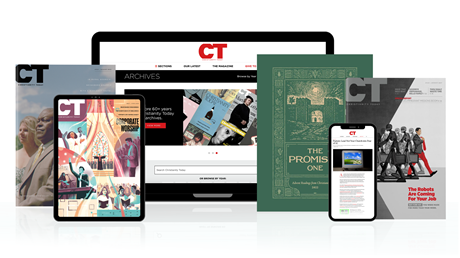 Annual & Monthly subscriptions available.
Print & Digital Issues of CT magazine
Complete access to every article on ChristianityToday.com
Unlimited access to 65+ years of CT's online archives
Member-only special issues
Subscribe
Bishop Pike Stirs up New Storm
Bishop Pike Stirs up New Storm