April 2015
Why I Need to Stop Blogging
The possibilities and limitations of logging life on the Internet.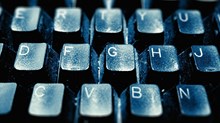 "Blog" is a word that was coined nearly two decades ago as a shortened version of "web log." As the word suggests, blogs originated as online spaces in which individuals or groups log their experiences in something approaching real time, much as a ...
When My Son with Autism Didn't Drop the Ball
What one night at lacrosse practice showed me about who he is becoming.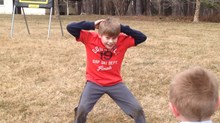 April is my bittersweet month, when the world turns blue for autism awareness, when it's more conscious of the thing that is my constant companion. But after April, the world sometimes forgets.
I cannot.
When he was little, our neurologist commended us for being ...
Why this Evangelical is Grateful for the Mainline Church
Giving thanks for God's work throughout the church universal.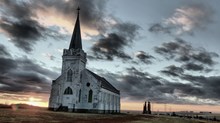 I hope that if I counted myself as a member of a "liberal" denomination, I would be writing a post about my gratitude for the contributions of evangelicals to proclaiming God's glory in the church and in the world. Instead, as an evangelical, I am here to ...
Has Mindfulness Supplanted Thoughtfulness?
Love always requires sacrifice.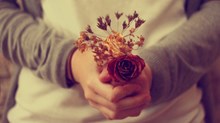 "Mindfulness" is a buzzword these days. As a recent article in the Sunday New York Times points out:
. . . mindfulness has come to comprise a dizzying range of meanings for popular audiences. It's an intimately attentive frame of mind. It's a relaxed-alert ...
True or False: 90% of Babies with Down Syndrome are Aborted
A new study demonstrates the role of culture in welcoming children with Down syndrome.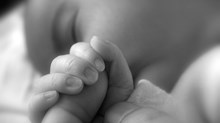 For years, I have read news headlines in Christian and secular outlets, from conservatives and liberals alike, stating that "90% of babies with Down syndrome are aborted." As I have argued before, and as a new study demonstrates, it's just not true. Correcting ...
Joy for a Little Girl with Autism
Everyone can experience God's presence through worship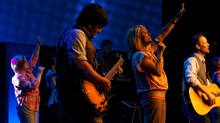 In honor of autism awareness month, Jared Kennedy reflects on his daughter Lucy's experience as a part of a church community:
Kelly couldn't wait to talk after the service. She met Megan and me in the stairwell on our way to the children's wing. "I have ...
Why I'm Grateful for Mainstream Media
Fair treatment for Christians by secular journalists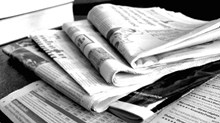 I read and listen to a lot of news. NPR plays in the background as I'm making breakfast and dinner. We subscribe to Time, The Atlantic, and The New Yorker (as well as to Christianity Today, Books and Culture, and Critique). I scroll through The New York Times' ...
Deep Calls Out to Deep, but I Long to Stay Shallow
What spring break taught me about God.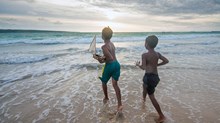 In March, we went on vacation as a family. It was a beautiful trip—clear skies, blue water, white sandy beaches. The resort where we stayed offered a "kids club" in the morning, so I had time for walks by myself and with Peter, for naps in the shade of a ...
The Need for Spiritual End-of-Life Care
Prayer and a ministry of presence can make an eternal difference.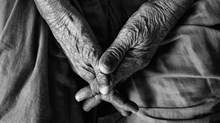 My grandmother died ten days ago. She was 88 years old. By all accounts she had lived a colorful life, with three husbands, three children, six grandchildren, and seven great-grandchildren. She routinely stated her intention to live another decade. Even though her body was ...