May 2015
Love Is Slow, but It Lasts
Final thoughts on family, faith, and what matters most.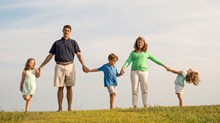 When I first met my husband I was 16 years old. I would have said I fell in love with him immediately. We stood in the darkness of an October night and talked and talked. Two months later we exchanged those words—I love you—also whispered in the dark of night. ...
"Looking for Ways to Build Bridges"
A conversation with CT editor Katelyn Beaty about blogging, books, and what's next.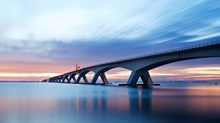 Fifteen months ago, this blog began with a conversation with Katelyn Beaty about my hopes and dreams for Thin Places. As I conclude this blog, we thought it fitting to have a concluding conversation as well. Katelyn and I had a chance to talk about the most exciting and most ...
Nine Favorite Posts from Thin Places
The best of faith, family, disability, and culture as I say goodbye to blogging.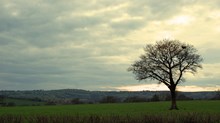 One of the wonderful aspects of blogging is that I get to write about pretty much anything that is on my mind and might connect with readers. Over the past 15 months of blogging for Christianity Today, I've written or edited nearly 200 posts. As I wrote last week, many ...