A New Kind of Missions Trip
Sustainable, inexpensive, local, and relational in nature. Part two of my interview with Cameron Doolittle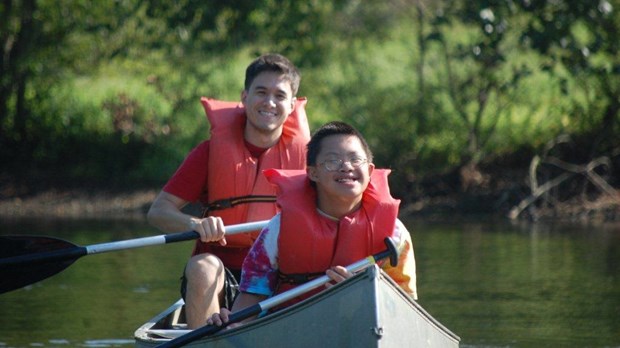 Yesterday I interviewed Cameron Doolittle, President and CEO of Jill's House, a respite care ministry for families with children with disabilities. Today's post is a follow up from that interview, focused on Oxygen3, the program Jill's House has developed so that other churches and individuals can participate in ongoing respite care for families across the nation.
What problems did you encounter when you tried to replicate Jill's House?
As our program grew and had such a positive impact on families, we began looking for ways to bring this life changing respite to other parts of the country. But we quickly realized it would be a slow and expensive process if we tried to replicate our building in each new location. We needed a program that was mobile and inexpensive. We found our answer in Jill's House weekend respite camps and Oxygen3.
What is a Jill's House respite camp?
The camp program is similar to our weekend program at Jill's House. Parents of kids with disabilities get two nights of weekend respite, from Friday evening to Sunday. But instead of staying in a facility, the kids stay in cabins at Christian camps. The kids enjoy camp activities, like high ropes course, archery, canoeing, campfires and s'mores, while their parents get the respite they need.
Before we can operate a Jill's House camp in a new area we need three groups: donors, families and Oxygen3 teams. First, we need to build relationships with new supporters to ensure that the community really wants a Jill's House program to exist there. Second, we need families who trust us. Since no one in the world provides more overnight respite than we do, some families have already heard of Jill's House and recognize us as the experts. Others don't trust us yet, but they trust their church partners or local disability ministries, so our partners help introduce us. Families quickly learn that they can trust us. And third, we need churches who are willing to send us Oxygen3 teams – small groups, youth groups, college groups – to spend a weekend serving as buddies to our children.
We are operating these camps in Maryland, Texas, Colorado, and Southern California and will soon be in Washington State. Our goal is to launch Jill's House respite camps in 20 different locations by 2020.
What is Oxygen3?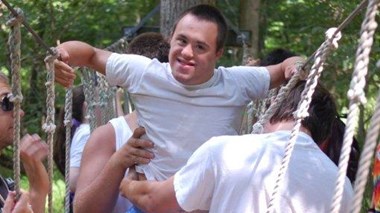 Oxygen3 is the best way for a disability ministry leader to open their church's eyes to God's heart for disability. It's a three-day trip to breathe life into families affected by disability. The missionaries serve as buddies to the campers and guide them through the weekend activities. Previous experience working with kids with special needs is helpful but not necessary because the entire weekend is organized and supervised by our staff.
Who is Oxygen3 designed to serve?
Disability ministries cannot grow without a group of faithful volunteers, but disability ministry leaders often struggle to find volunteers because they keep asking for volunteers. While members of your church may not sign up to be a regular disability ministry volunteer, they might sign up for a three-day mission trip. Oxygen3 is an awesome opportunity for youth groups, small groups, and college groups to spend a weekend together, learning about God's heart for disability, and seeing disability ministry in action. They will return from the trip bonded as a team and ready to apply what they've learned.
Can long-term relationships develop through Oxygen3?
By the end of the weekend, the missionaries develop close bonds with their team members. As one Missions Trip leader, Matt Ferrell, explains, "All too often mission trips can be solely 'task focused' -- but this trip focuses on relationship." The missionaries begin to rely on each another as they step out of their comfort zones and put the needs of their buddies above their own.
What do volunteer participants say about Oxygen3?
We asked a few of our missionaries to describe their weekend, and here's what they said.
Most of the missionaries on my team had not worked with kids with special needs before, but because of the support and training we received, our lack of experience was not a deterring factor at all…
The weekend taught me that God's heart is bigger than I can understand. He has a deep love for everyone…On this trip our team received and learned more from the students we served than we taught them.
Matt Ferrell- Pike's Peak Missions Team Leader
I am continuously in awe of how God speaks through the quiet characteristics of individuals with special needs… With my specific camp buddy, who was non-verbal, I noticed a similarity between the consistency of her love for her friends and God's love for us. Despite the barriers between my buddy and all of the other campers, she loved them unconditionally with her big hugs, beautiful smiles, and kind eyes. This was a radiant reflection of the overwhelming love of God. Despite the barriers that we as sinners create between the Holy One and ourselves, He continues to remind us that He loves us more than we can imagine. His love is faithful even when we are not. My camp experience with Oxygen3 simply reminded me of that powerful truth.
Shayna Hermans- Pike's Peak Missions Team Leader
What do families involved say about their child's Oxygen3 experience?
Here's what our families tell us about their Oxygen3 experience.
"The camp staff is amazing - we are so grateful for them. For our children to be surrounded by such loving, grace-giving, godly women and men while we get some rest is such a blessing from God."
"We feel we can't leave our children, even with well-meaning family members, for any kind of respite, let alone overnight respite, because they don't understand the special needs of our kids and don't always know how to be kind and sensitive to them. We trust Jill's House 100% to take great care of our kids and to love them the way they are! Thank you again for making these weekends possible for our family!"
"Our children love Jill's House camp! They have a chance to be like typically-developing kids and go to "camp" like all the other kids and be outdoors and have campfires and have good, old-fashioned fun! At Jill's House, they are loved, cared for, and accepted exactly the way they are."
In what ways could other churches support families with children with disabilities?
Pastors know that Jesus cared about people with disabilities, but adding another program can seem overwhelming. They know the need, but don't know what to do about it. Here are three steps that will help them build a disability ministry.
First, they'll need a group of committed volunteers. One or two people will not be able to sustain an effective disability ministry. The easiest way to create this group is to bring a few people from church on an Oxygen3 mission trip. They will experience disability ministry in action and return to their home churches ready to apply what they've learned.
Second, they'll need some advice. I personally recommend two amazing ministries (led by two friends of mine) that coach churches on building very doable, impactful ministries to families of children with disabilities: Matt Mooney at 99 Balloons and Marie Kuch at Nathaniel's Hope. By following their guidance, church leaders will find that providing high-impact ministry to families in your community is easier than they think!
Third, learn from the pros. As their programs grow, church leaders should know there are some great "sherpas" out there who would be happy to guide them along the path. Jackie Mills-Fernald at McLean Bible Church's Access Ministry has put together some great tips for pastors. Joni & Friends was doing disability ministry before it was cool, and they have awesome resources to help churches. I particularly recommend Five Myths About Starting a Disability Ministry.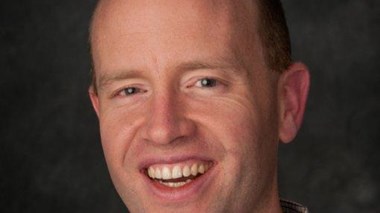 If you are interested in learning more about Jill's House or Oxygen3, click here. Cameron Doolittle is President & CEO of Jill's House, based in the Washington, DC area. Cameron is a graduate of Stanford University and holds a JD/MBA from UC-Berkeley. He lives with his wife Carolyn and their four young children in Falls Church, Virginia and worships at Redeemer Church of Arlington.
Support our work. Subscribe to CT and get one year free.
To add a comment you need to be a registered user or Christianity Today subscriber.
Recent Posts
A New Kind of Missions Trip