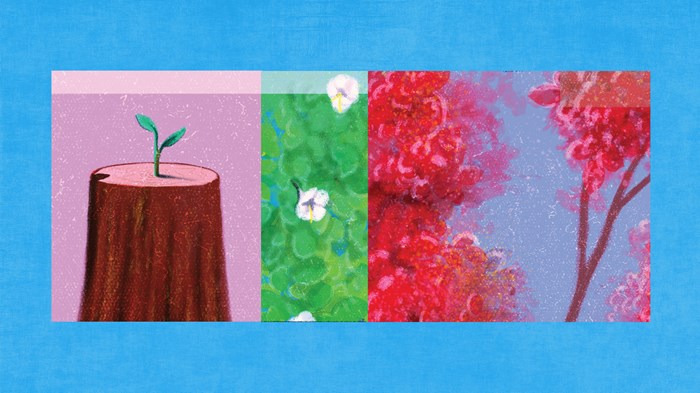 Image: Illustration by Daniel Liévano / Edits by Christianity Today
As we drove through northern Arizona's Coconino National Forest during our family road trip this summer, we found ourselves unexpectedly and unnervingly close to an active wildfire. Plumes of smoke alerted us to hot spots nearby where fire crews worked to contain the blaze. We occasionally saw flames spreading among the ponderosa pines near the roadside as we traveled. We gazed sadly at areas of the forest that were completely blackened, now populated only by charred, barren trunks.
It looked like death—and the fire certainly brought danger and loss. But for a ponderosa pine forest, fire can also bring life. What looks like destruction can actually be crucial to the ecosystem's life cycle, as low-intensity fires clear out the underbrush and enrich the soil with nutrients. Other ecosystems are similar; in fact, wildfire's intense heat is necessary to release some seeds from their resin coating and activate other seeds from their dormancy. The source of destruction ...
1