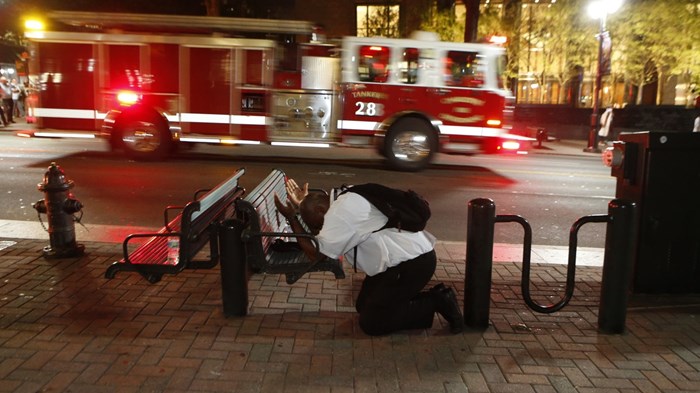 On Tuesday, September 20, Officer Brentley Vinson of the Charlotte-Mecklenburg Police Department shot and killed Keith Lamont Scott in Charlotte, North Carolina. This was the latest in a series of police shootings of black men—days before, Tulsa police officer Betty Shelby fatally shot Terence Crutcher, who was unarmed.
As conflicting reports about Scott's death spread over social media, activists took to the streets of Charlotte, demanding the release of official video of the incident. The first two nights of protests turned violent, and on Wednesday night, 26-year-old Justin Carr was shot and killed by another citizen. Since the release of some of the video, protests have turned peaceful, but activists continue asking officials to turn over the full videos to the public.
For over 25 years, Bishop Claude Alexander has served as senior pastor of The Park Church in Charlotte. CTPastors.com's Kevin Miller and Kyle Rohane spoke with him about how he has ministered to his grieving ...
1