Is Faith Sufficient for Membership?
A case study in leadership discernment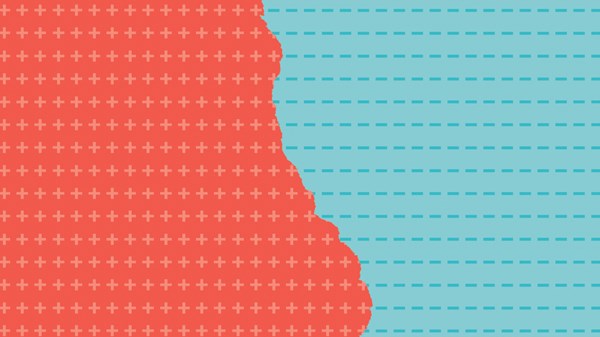 Is Faith Sufficient for Membership?
Serena and Santiago began attending Hope Fellowship after they discovered they were pregnant and that the baby, their second, would have significant birth defects. The congregation welcomed the young couple and prayed with them as they shared their fears and questions. The congregation's encouragement helped assure them that abortion was not the only option for such a pregnancy.
Even though Serena and Santiago were not married, that did not prevent the congregation from welcoming and supporting the couple. "We don't pull back when people are in need," said the pastor. "We want to be where Jesus would be—and that's walking alongside people even in messy situations."
We ask couples in this situation to live apart, but for the man to continue to financially support the woman and his children. We point to the truth and away from worldly ways.
When Serena and Santiago expressed their appreciation for the congregation's support, it was affirming to the leaders of Hope Fellowship, who had been seeking ways to reach out to the Spanish speaking community near the church.
When little Javier was born, with misshapen legs and a compromised immune system, the congregation prayed him through the treatments and surgeries, and brought meals and baby outfits to the family and toys for older brother Pedro.
Within months Serena had committed her life to Christ and was in a women's Bible study, eager to grow in her faith. Santiago, however, did not find close connections at church. He stayed home with the boys on Sunday mornings, but he was supportive of Serena's church involvement.
Then Serena, in response to a sermon on the value of church membership, applied to become a member. When she met with the elders to share her testimony, she happily told about accepting Christ and being discipled by the women in the church to be a faithful mom to Pedro and Javier.
One of the elders asked Serena if she and Santiago planned to get married. "Oh, I would love to get married!" she said. "But Santiago says we can't afford it. I'm on Medicaid, and if we got married, his insurance premiums would more than triple. Javier still needs treatments and medical supplies. We're barely making it on Santiago's paycheck as it is. Someday we can get married, but Santiago says no way for right now."
The interview ended with the elders thanking Serena for her testimony and praying for her. They said they'd be back in touch regarding the membership process.
As they debriefed afterward, the elders realized they weren't in agreement. Some wanted to approve Serena for membership, and they emphasized:
1. She is a believer, growing in her faith.
2. No one is without sin, and while her relationship with Santiago may have started out as sin, Serena is now being faithful to her children and their father.
3. She wants to get married, but she can't if Santiago doesn't consent. And she is right not to make her children fatherless by leaving Santiago. The spirit of 1 Corinthians 7:13-17 applies here.
Those not in support of Serena's application for membership emphasized:
1. Having sex without being married is living in an ongoing sinful relationship.
2. The church cannot endorse cohabitation as acceptable for members. Endorsing her as a church member now would be a bad example and even worse as a precedent.
3. Even if they were to marry, Serena would be "unequally yoked" (2 Cor. 6:14).
A divided elder board asks you, as pastor, for your guidance. What biblical truths are most important here? What is the best decision here for both the church and for Serena and Santiago? What, if anything, can the church do to make this decision as redemptive as possible?
We asked four church leaders for their responses to this case study.
Don't Sacrifice Truth
Scott Kedersha
Watermark Church
Dallas, Texas
I am encouraged by how Hope Fellowship leadership is wrestling through this together. Membership in a local church shows us who knows Jesus and wants to represent him. Membership provides a spiritual family who can support, encourage, and care for individuals in their walks with Christ (Gal. 6:1-2, Heb. 10:24-25, 1 Cor. 12:26-27).
While the church has cared for Serena and Santiago surrounding Javier's birth, it is now time to care for Serena in a different way. As followers of Jesus Christ, the church is to speak the truth to one another in love (Eph. 4:15). In the case of Serena, this means denying her membership while she lives in ongoing sin.
Does living with someone who is not her spouse and not a Christ follower represent Jesus? Scripture is filled with admonitions to flee from sexual immorality (Eph. 5:3, 1 Cor. 6:12-20, 1 Thess. 4:3-8). We also see Jesus speak in a negative light about cohabitation (John 4) with the woman at the well. Culture often follows the opposite pattern (sexually active, move in together, and maybe get married).
Ongoing cohabitation does not represent a repentant heart. Cohabitation is an ongoing sin. In John 8:11, Jesus tells the adulterous woman to "Go and sin no more." Serena does not have the option to "sin no more" unless she or Santiago moves out.
If Serena continues to do what Santiago wants and what the world offers, why would he think there is a reason to follow and obey the God she, as a believer, chooses not to follow and obey?
Even if Santiago were willing to marry Serena, I would not recommend they get married until he, too, decides to follow Jesus.
There are some tangible ways to make this a redemptive situation.
The men of Hope Fellowship can walk with and speak truth to Santiago as he explores the claims of Christ.
Hope Fellowship can also help them become wise stewards of their financial resources, potentially even removing the financial impediment to marriage.
At Watermark Community Church, we challenge couples in similar situations to move out, but for the man to continue to provide financially and help support the woman and his children in any way possible, through finances, time, and other resources. These are great discipleship opportunities, and the church has to point people toward truth and help them break away from the pattern of the world.
Consider Trajectory
Mark Pertuit
Pathway Vineyard Church
Woodbridge, Virginia
Marriage is a swiftly depreciating asset in our culture. Whatever we decide, we want to hold marriage in high esteem as something God ordained for human flourishing (Gen. 2).
A church should not be harder to join than it is for someone to go to heaven. Discernment must prevail over the letter of the law.
Serena and Santiago are refraining from marriage in order to keep the insurance needed to care for their ailing child and to avoid the financial pressures that would result from marrying. We could view a future marriage either as Serena yoking herself unequally, or as ratifying the set of relationships in which she's already inextricably involved (a de facto 1 Cor 7:13-17 situation). Though they aren't bound by covenant, Serena and Santiago are bound together by virtue of their children.
We can't pretend cohabitation is God's plan or desire. Jesus clearly affirms marriage, to such an extent that he says that God himself has joined the couple that marries (Matt. 19:6).
We must also recognize that Jesus came bringing grace and truth, together (John 1:14, 17). Not truth harshly served, nor mushy compassion that ignores biblical facts. Truthfulness impedes us from fudging moral boundaries. Graciousness implores us to consider Serena's trajectory.
Serena is moving toward Jesus. Shall we insist upon the dissolution of this nuclear family for the sake of her strict adherence to the law? What happens then to Javier, or Pedro? All indicators point to a family in which the parents are moving toward marriage, and to a woman who is growing and trying to be faithful to her Lord and to the people in whom she's invested her life.
Our church is best served by allowing for members who are works in progress. (Aren't we all?) Church membership can be structured such that baptized Christians are taken as members if they are moving toward the biblical values we uphold. Trajectory is the critical consideration. People are allowed time to grow, to integrate truth, to change-without being rejected for not having arrived. This embraces the reality of process without sidestepping difficult biblical commands.
In a spirit of truth and grace, I propose we accept Serena for membership, encouraging her to continue growing to embrace and pursue biblical norms.
Help Remove Obstacles
Eric Bryant
Gateway Church
Austin, Texas
With God's help, our efforts as a church in loving this family have helped Serena follow Jesus! Through her faith, her children's lives will never be the same!
With that said, I would invite an elder or two to go with me to share a meal with Serena and Santiago. With the other elders and leaders fasting and praying for our time with the young couple, our goals for the conversation would be the following:
1. Determine how much the insurance increase would cost the couple and offer to pay the difference for a year and pray that God will provide miraculously beyond that. This will help determine if that is truly the only thing keeping them from getting married and help demonstrate God's love for the couple in another tangible way.
2. I would like to determine the barriers keeping Santiago from following Christ in hopes of continued conversations with him to help him discover faith. In those conversations, I would want to make sure Santiago understood the importance of the entire family building the foundation of their lives on Christ.
3. I would encourage the couple to fast from having sex for a month or 40 days while they ask God for wisdom if they should get married sooner than later (1 Cor. 7:5).
At the end of the month, if their situation has not changed, I would affirm her desire for membership as a great thing while reminding her that we have proven that to be loved, cared for, discipled, and encouraged, she does not need to become a member. We will do all we can for her and family even as she is not yet ready to be a member.
If Santiago does not come to Christ, but they are willing to get married then we will help them in that process along with faith-based pre-marital counseling. Serena could then continue the process toward membership. If Santiago comes to Christ, then they can both move toward membership after they are married.
At Gateway Church in Austin and at Mosaic in Los Angeles, anyone can belong to our community no matter where they may be on their spiritual journey. Rather than using the word "membership" which implies belonging, we have shifted towards a "commissioning" for those who are investing in the lives of others. I would lead this church towards similar language. We have a wide open front door, but to become a leader requires a narrow path where those who are commissioned share our convictions and values.
A Time For Discernment
Patrick Nyaga
Gospel Celebration Church
Nairobi, Kenya
Leadership is not etched in stone. It is dynamic and so must the leaders be. "He has made us competent as ministers of a new covenant—not of the letter but of the Spirit; for the letter kills, but the Spirit gives life" (2 Cor. 3:6). We must ask, "What would the Lord say on this matter if it was brought to him?"
Before I say whether Serena should be allowed to join the church, consider the analogy of Noah's Ark. Noah's responsibility was not to choose which animal was to get in but to make sure that each of the species had a male and a female entering the ark, without minding their shape or characteristics.
One day I was out on a game drive with my friends in Kenya, when we bumped into a family of warthogs. My friend commented on how ugly the warthog looked. One lady said, "Only a mother and God can love this." We all laughed. As ugly as the warthog was, two of such were in Noah's ark; worse still, two skunks were too! Looking at the Ark as the church, how many animals would have been allowed into the ark if it was up to Noah? Most likely only the ones clean, safe, and easy to care for. In the church, we would rather have only clean, safe, and easy people in our congregations. But how would Jesus go about it?
"It is not the healthy who need a doctor, but the sick," said Jesus. "For I have not come to call the righteous, but sinners" (Matt. 19:12).
Would I recommend Serena for membership? Yes, I would. A church is not a place only for the pure and holy—only heaven is. Church is a place where people come for transformation by submitting to the Holy Spirit, the Word of God, and the fellowship of believers. The common requirement for church membership is that one must be born-again, confessing Jesus as Savior and Lord (John 3:3, Rom. 10:9). This also is the requirement for "heaven membership." A church should not be harder to join than it is for people to enter heaven.
To me, Serena and Santiago are married people. They never married the church way or legal way, but spiritually, they are married. The Bible says, "Do you not know that he who unites himself with a prostitute is one with her in body? For it is said, 'for the two will become one flesh'" (1 Cor. 6:16). If this is true of those who sleep with prostitutes, then Serena and Sant are certainly already united. Let the church accept her as a member as well as help Santiago come to know Christ. Later the two, with the help of the church, can formalize their marriage.
Discernment must prevail over the letter of the law.
This takes me back to Nigeria many years ago when Christian missionaries insisted that one could not join a church if he was polygamous. As a result men were forced to disown all their wives and children except the first wife. As the children and the disowned wives were suffering, Islam came in and allowed men not only to keep their wives but also to marry even more. As a result, Islam got a strong entry into Nigeria. I find myself blaming leaders for lack of discernment and misrepresenting Christ at that time in that land.
Some leaders fear the precedent this sets. This fear should be overcome. The Bible records good and bad things done by the heroes of faith. Noah. David. Moses. Paul. All their shortcomings are recorded in the Bible not for us to emulate but to learn from. I believe Serena's case may end up winning even more souls to the Lord. "Issues" and all, welcome her into church membership!

11/17/2014