Rescuing the Holy Pleasure of Music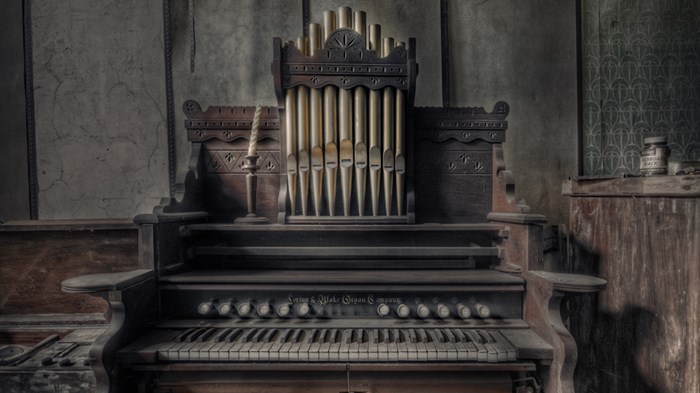 Listed into the Cause of Sin,
Why Should a Good be Evil?
Musick, alas! too long has been
Prest to obey the Devil;
Drunken, or lewd, or light the Lay
Flow'd to the Soul's Undoing,
Widen'd and strew'd with Flowers the Way
Down to Eternal Ruin.
In this hymn, writes John Tyson in his new biography Assist Me to Proclaim: The Life and Hymns of Charles Wesley, the famous Methodist hymnwriter is asking the question "Why should the devil have all the good music?" The hymn, supposedly written in response to a mob of drunken sailors who interrupted Charles's preaching with obscene music-hall songs, goes on to ask, "Who on the part of / GOD will rise, Innocent Sound recover … Musick in Virtue's Cause retain, / Rescue the Holy Pleasure?" For Charles Wesley the answer was obvious: He himself was enlisted in that cause, and 300 years later it remains his most recognizable legacy.
Often overshadowed in both life and death by his more famous, more organized, and more assertive older brother John, Charles had a brief moment in the Methodist sun in 2007, when his spiritual heirs celebrated the tercentenary of his birth in 1707. Thus this book appears at an auspicious moment for those eager to learn the story of the man behind the hymns. Tyson, professor of theology at Houghton College and author of several previous books on early Methodism, notes that his lifelong interest in Charles's life and theology began when his graduate school advisor "told me that he was tired of reading about John Wesley and that I should consider doing something on the 'other Wesley.'" In this book, John is finally the "other Wesley"; while the brothers' personal and theological closeness makes him an important character in the story, Charles remains front and center throughout.
This places many long-rehearsed aspects of Methodist beginnings in a new light, particularly the continuing tension over whether or not Methodists would separate from the Church of England—a move Charles strenuously, and poetically, opposed. (He famously wrote, after John finally succumbed to necessity and ordained preachers for the Methodists in America, "So easily are Bishops made/ By man's, or woman's, whim?/ W[esley] his hands on C[oke] hath laid,/ But who laid hands on him?") Rather than the conventional picture of Methodism's break with its parent church as an inevitable result of progress, and Charles as a stodgy impediment to this destiny, we hear his arguments on his own terms for keeping evangelical enthusiasm within orderly and sacramental bounds. We also view the later spread of Methodism, not through the onward rush of John's peripatetic traversing of the countryside, but from Charles's settled point in Bristol and then London—where he enjoyed a happy married life, supervised the musical careers of his child prodigy sons, and frustrated the lay preachers by monopolizing preaching opportunities at the City Road Chapel built in 1778.
Letters to, from, and about Charles, as well as journal entries, poems and hymns (published and unpublished), and other contemporary sources all combine in Tyson's narrative to give a lively picture of Charles as an emotional and often passionate preacher, loyal to his friends and short-tempered with his enemies, "vacillating between energetic highs and melancholy lows." Even those well-versed in early Methodism will find new stories here, particularly about Charles's antagonistic relationships with the Methodist lay preachers, persistent courtship of his much younger and richer wife, and affectionate—if also stern—devotion to the children who came so late in his life; he married in his 40s and was almost 60 by the time Samuel was born. (My personal favorite of these last, as the mother of a toddler, was the poem he wrote "On a Child Cutting His Teeth"—ascribing the tooth pain to original sin.) We end, not with Methodism poised through John's organizational genius for ever greater triumphs, but with Charles's deathbed sorrows over the movement's impending separation from its Anglican home, as well as the conversion of his younger son Samuel to Roman Catholicism. (Ironically, composer and organist Samuel converted because the Catholics had all the good music!)
While this is a good first biography of Charles for the uninitiated (along with Barrie Tabraham's Brother Charles, an important British Methodist corrective to American triumphalism), its analyses of Charles's theological and poetical emphases do not display the same fresh re-thinking of the Methodist story that Tyson shows in his narrative of Charles's life. Overall, though, the book makes clear that the Methodist story would be far poorer without Charles Wesley—both his evangelical enthusiasm and his staunch commitment not to forsake the tradition of his fathers. At the end, you will know why the Methodist preachers wrote in Charles's 1788 obituary that his "least praise was his talent for poetry." And you will hope that it will not take us another 300 years to give him more.
Jennifer Woodruff Tait is adjunct professor of church history in the online programs of Asbury Theological Seminary and United Theological Seminary.
Assist Me to Proclaim: The Life and Hymns of Charles Wesley is available for purchase online from Christianbook.com and Amazon.com.