Happy(?) Advent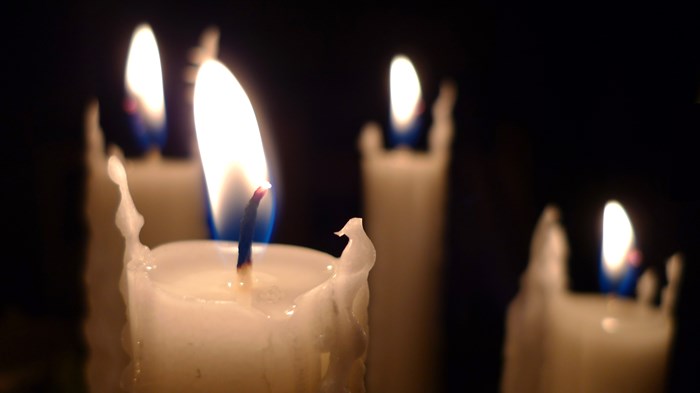 It's pretty common to hear complaints about the difficulty of keeping the joy of the Christmas season. Or, more commonly, we hear people talking about how this time of year is (as Andy Williams puts it) "the hap-happiest season of all." The world seems so festive and celebratory this month that we would never dream of complaining about it—after all, doesn't the world take note of Jesus at this time more than any?
Modern arguments aside, the time before Christmas hasn't always been a celebration. Like the Lenten season before Easter, Advent was once a solemn preparation for Christmas. Actually, not Christmas exactly. Originally it was a season preparing for Epiphany, January 6—which commemorates not Jesus' birth, but his adoration by the Magi (in the West) or his baptism in the Jordan River (in the East). Some people claim Advent was first celebrated by the apostle Peter, but the exact starting date of the season has been lost to history.
Whenever it started, Advent originally was a time of fasting and self-reflection (instead of today's Christmas parties and "thinking about other people for a change.") In the mid-300s, two events changed that thinking: Constantine the Great built the Church of the Nativity in Bethlehem, declaring Jesus' birthday a national holiday; and Julius, bishop of Rome, set the date as December 25. Christmas took on a happier, more celebratory feel and became a time of joyous anticipation. (By the mid-400s, even the Eastern church—with a few exceptions—recognized December 25 as Christmas. However, Advent is still a much more solemn occasion among Orthodox Christians, and the season begins much earlier—November 15 instead of the Sunday nearest November 30.)
Eventually, the Western church no longer required fasting during Advent, though more liturgical churches still encourage solemnity and discourage festivities. For the church, purple (and blue), not red and green, are this season's colors. Over time, Advent also became an occasion to prepare for Christ's second coming as well as to reflect on his first—which worked great for us at the magazine as we prepared an issue on the Second Coming (issue 61).
I hope I don't sound like a wet blanket. We at the magazine are "historically incorrect" too, with Christmas decorations around the office, carols playing softly in the background, and Christmas parties. But as we endeavor to "remember the reason for the season," it's helpful for us to remember that the meaning of the season has changed substantially over the centuries.