Willow Creek Community Church
Featured Articles
Selling Out the House of God?, Part 1
Bill Hybels answers critics of the seeker-church movement.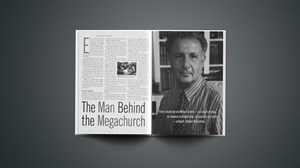 The Man Behind the Megachurch
There would be no Willow Creek—no small groups, no women in leadership, no passion for service—without Gilbert Bilezikian.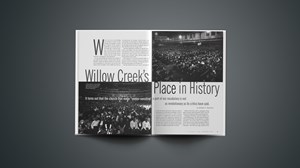 Willow Creek's Place in History
It turns out that the church that made seeker-sensitive a part of our vocabulary is not as revolutionary as its critics have said.
loading more