Church Growth
It's no surprise that American evangelical congregations are concerned about size; after all, we live in a society where bigger is better when it comes to organizational success. But as Christianity Today has reported in the past, church growth is more than the number of bodies sitting in the pews. Below we've gathered articles that report on how churches have been fulfilling the Great Commission, both in expanding their numbers and in creating communities that promote healthy spiritual growth.
Featured Articles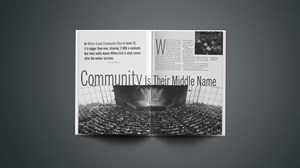 Community Is Their Middle Name
As Willow Creek Community Church turns 25, it is bigger than ever, drawing 17,000 a weekend. But what really makes Willow tick is what comes after the seeker services.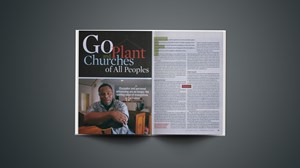 Go and Plant Churches of All Peoples
Crusades and personal witnessing are no longer the cutting edge of evangelism.
Learning to Count to One
New math for those addicted to getting higher and higher in their churches.