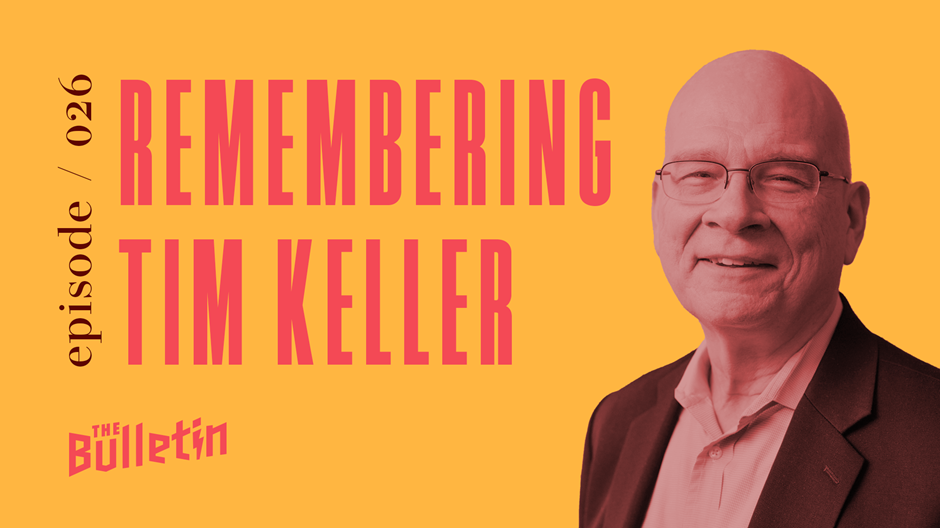 Subscribe to this Podcast:
"He never treated New York as this hostile Sodom and Gomorrah," says New York Times columnist David Brooks in this week's special edition of The Bulletin. Instead, pastor Timothy Keller saw New Yorkers like Jesus saw them – as sheep without a Shepherd, as "yearning and finding their yearnings unmet."
This week, Tim Keller died at the age of 72 after a three year struggle with pancreatic cancer. In this episode of The Bulletin, hosts Mike Cosper and editor in chief Russell Moore talk with friends who knew and loved Tim. Biographer Collin Hansen shares about Keller's origins as a pastor, from his seminary experience to his back-up job prospects as a mail carrier. CT's Nicole Martin and David Brooks talk about Keller's commitment to city ministry and the evangelistic passion that spread because of his witness and work. Finally, artist Makoto Fujimura joins the episode to reflect on Keller's generous care for his vocational work as a painter.
If you, like Russell Moore, are already missing Tim Keller's voice, you'll find comfort, encouragement and hope remembering him in this episode.
Joining us this week:
Collin Hansen serves as vice president for content and editor in chief of The Gospel Coalition, as well as executive director of The Keller Center for Cultural Apologetics. He hosts the Gospelbound podcast and has written and contributed to many books, most recently Timothy Keller: His Spiritual and Intellectual Formation and Rediscover Church: Why the Body of Christ Is Essential. He has published with the New York Times and the Washington Post and offered commentary for CNN, Fox News, NPR, BBC, ABC News, and PBS NewsHour. He edited Our Secular Age: Ten Years of Reading and Applying Charles Taylor and The New City Catechism Devotional, among other books. He is a member of Iron City Church in Birmingham, Alabama, and he is an adjunct professor at Beeson Divinity School, where he also co-chairs the advisory board.
Nicole Martin serves Christianity Today as chief impact officer after serving on its board of directors. Nicole oversees three major strategic initiatives that are shaping the future of CT including The Global Initiative, the Big Tent Initiative, and the Next Gen Initiative.
David Brooks's column on the Op-Ed page of The New York Times started in September 2003. He has been a senior editor at The Weekly Standard, a contributing editor at Newsweek and the Atlantic Monthly, and he is currently a commentator on "The Newshour with Jim Lehrer." He is the author of Bobos In Paradise: The New Upper Class and How They Got There and On Paradise Drive : How We Live Now (And Always Have) in the Future Tense, both published by Simon & Schuster. He is also a frequent analyst on NPR's "All Things Considered" and the "Diane Rehm Show." His articles have appeared in The New Yorker, The New York Times Magazine, Forbes, the Washington Post, and many other magazines. He is editor of the anthology Backward and Upward: The New Conservative Writing (Vintage Books).
Makoto Fujimura is one of the most unique and significant artists of our time, a painter whose work explores a combination of contemporary American abstract expressionism and traditional Japanese art of Nihonga. Born in the U.S. and educated both in Japan and in the U.S., he has had over one hundred and forty exhibits in New York , Japan, Santa Fe and around the world. He formed the International Arts Movement and in 2003 was appointed by the President to the National Council on the Arts.
Resources Referenced:
Timothy Keller: His Spiritual and Intellectual Formationby Collin Hansen
Tim Keller Taught Me About Joy by David Brooks
The Road to Character by David Brooks
I Already Miss Tim Keller's Wise Voice by Russell Moore
The Second Mountain: The Quest for a Moral Life by David Brooks
Jude 3 Project
The Meaning of Marriage: Facing the Complexities of Commitment with the Wisdom of God by Timothy Keller
Forgive: Why Should I and How Can I? by Timothy Keller
Art and Faith: A Theology of Making by Makoto Fujimura
"The Bulletin" is a production of Christianity Today
Executive Producer: Erik Petrik
Hosts: Mike Cosper and Russell Moore
Producer: Matt Stevens
Associate Producer: Azurae Phelps
Editing and Mix: TJ Hester
Music: Dan Phelps
Graphic Design: Bryan Todd
Additional Design: Amy Jones
Social Media: Kate Lucky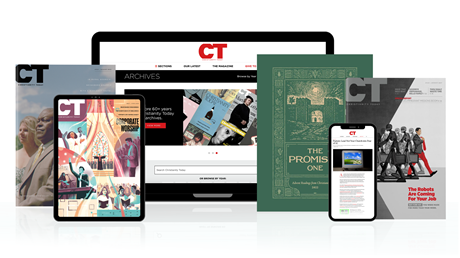 Annual & Monthly subscriptions available.
Print & Digital Issues of CT magazine
Complete access to every article on ChristianityToday.com
Unlimited access to 65+ years of CT's online archives
Member-only special issues
Subscribe
Remembering Tim Keller
Remembering Tim Keller