Book Title
Author
Rating
Larsen, Josh
Ruden, Sarah
McGrew, Lydia
Dunlop MD, John
Wigger, John
Glanzer, Perry L.; Alleman, Nathan F.; Ream, Todd C.
Coles, Gregory
Johnson, Andrew
Harline, Craig
Flanders, Judith
Bowler, Kate
Ryken, Philip
Glahn, Sandra (Editor)
Perkins, John
Hudnut-Beumler, James
Curtis, Heather
Wiman, Christian
Williams, Sarah C.
Kluger, Melissa
Rodgers, Daniel T.
Byrd, Aimee
Williams, Rowan
Tisby, Jemar
Mouw, Richard J.
Choi, Peter Y.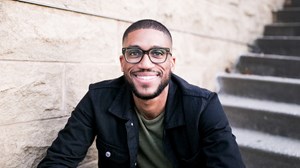 At McLean Bible, Mike Kelsey Is Reimagining the Multiethnic Church
After trials and turmoil, the first Black lead pastor at the DC-area megachurch will be commissioned with a nod to his heritage.
Browse our Full Library of online archives, including past issues of CT magazine.
Access the Archives