true
true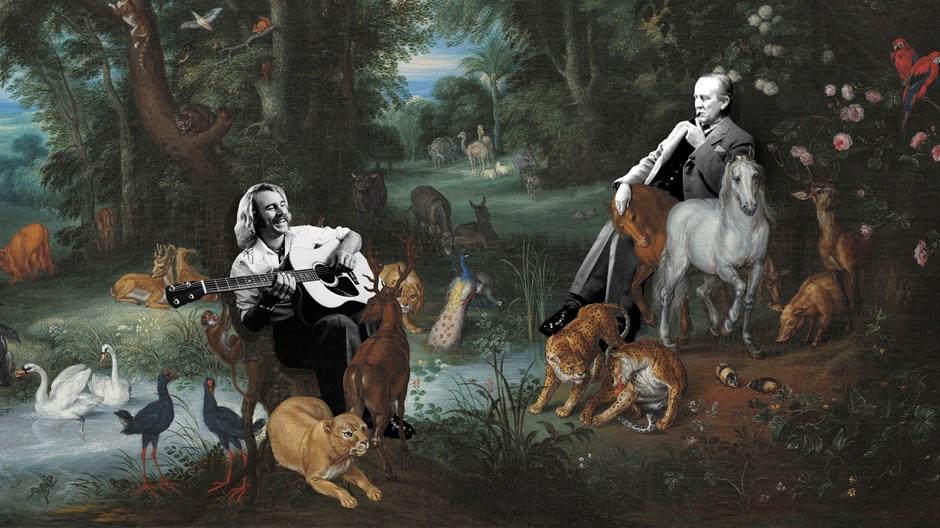 Image: Illustration by Christianity Today / Source Images: WikiMedia Commons / Getty
This piece was adapted from Russell Moore's newsletter. Subscribe here.
One cannot imagine Jimmy Buffett and J. R. R. Tolkien in a room together, sharing a "cheeseburger in paradise" at The Eagle and Child. Tolkien was drawn to "northernness," to Icelandic myths and elvish languages. Buffett captured the breezy exuberance of Caribbean rum. And yet both merged without rancor into my life from childhood on, somewhere between Middle-earth and Margaritaville.
And then last week, Jimmy Buffett died—on the 50th anniversary of the death of Tolkien. Both of them, I think, have something to remind us about the meaning of mortality.
As I've written here before, my wife often tells people that if they really want to know me, they should know that my most listened-to artist is not who they think it is (Johnny Cash); it's Jimmy Buffett.
That makes sense, of course. Buffett was from Pascagoula, Mississippi, a couple of towns over from my hometown of Biloxi, Mississippi. Buffett and I both went, a generation apart, to the University of Southern Mississippi. Though, his biographer Ryan White notes that he spent more time where the action was: in New Orleans "and its scrappier Gulf Coast neighbor—Biloxi," a city that White describes as having "scars and a temper and ill-considered tattoos."
I don't have much of a temper, and have no tattoos, but the description isn't really wrong. When Buffett sings "Biloxi," I feel like I'm home.
My wife says what's really telling is that the songs I listen to over and over again aren't the "Don't Chu-Know" type of cruise-ship party songs. What resonates with me is the melancholy, moody Jimmy Buffett. The songs that have made up my life include "He Went to Paris," "A Pirate Looks at Forty," and "Death of an Unpopular Poet," all of which deal with the fragility of life and the inevitability of death, along with "One Particular Harbour," "When the Coast Is Clear," and "Son of a Son of a Sailor," all of which capture a kind of longing for a just-out-of-reach home.
On a superficial level, Jimmy Buffett music can seem like the opposite of a counting of one's days. Instead, it can seem like a perpetual adolescence that uses fun to pretend that death will never come—what Blaise Pascal called the kind of "diversions" we employ to divert our consciences from judgment.
That might be an accurate reading of many Jimmy Buffett fans, but not an accurate reading of Jimmy Buffett himself. In "A Pirate Looks at Forty," for example, Buffett showed the dark side of the aftermath of a life of diversion—of feeling "drowned" and out of place in life. In fact, as White points out, "Margaritaville" only sounds light and fun because Buffett's the one singing it; the lyrics themselves are less a lifestyle celebration than the kind of cautionary tale one might hear in Kris Kristofferson's "Sunday Mornin' Comin' Down" or George Jones's "Still Doing Time."
For someone born on Christmas Day, Buffett had complicated feelings about Jesus. Reacting against what he saw as a cold, judgmental, hypocritical Bible Belt religion, Buffett described his beliefs as a California-like Zen Buddhist pluralism. That doesn't mean, though, that he escaped any sense of sin and judgment. In fact, "He Went to Paris" is a kind of secularized Judgment Day—the accounting of a human life from youth to death, of someone who was "looking for answers / To questions that bothered him so."
The same is true with a song he wrote about a life lived on the road, "Stories We Could Tell":
All the stories we could tell
If it all blows up and goes to hell
I wish that we could sit upon the bed in some motel
Listen to the stories we could tell
Stories only last a little longer than the storyteller, though—unless there's a bigger Story behind it all. Perhaps that's why we can see shadows of Eden lurking in Buffett's lyrics, along with a realization that the shadow of death is still there, that there must be, in some way, a Fall (some people claim that there's a woman to blame, but I know it's humanity's own fault).
Buffett sings in "Son of a Son of a Sailor":
Where it all ends I can't fathom my friends
If I knew I might toss out my anchor
So I cruise along always searchin' for songs
Not a lawyer a thief or a banker
But a son of a son, son of a son,
Son of a son of a sailor
Now, again, I would hardly expect Tolkien to have been anything but horrified by Jimmy Buffett. He was irritated enough when the Daily Telegraph described C. S. Lewis as "ascetic." "He put away three pints in a very short session we had this morning, and he said he was 'going short for Lent,'" Tolkien wrote to his son Christopher.
I think Tolkien would have recognized nonetheless how Buffett's songs are shot through with a kind of longing for Eden. Again to Christopher, Tolkien wrote that, while he saw Genesis as a different type of history than other accounts, he nonetheless believed that Eden did, in fact, exist. "We all long for it, and we are constantly glimpsing it: our whole nature at its best and least corrupted, its gentlest and most humane, is still soaked with the sense of 'exile," Tolkien wrote.
In his "happier" songs, Buffett sang about his own kind of Shire—of islands, not highlands. But even so, his fuller work seems to recognize the truth of what Frodo said, when he headed home after all that had happened: "There is no real going back. Though I may come to the Shire, it will not seem the same; for I shall not be the same. I am wounded with knife, sting, and tooth, and a long burden. Where shall I find rest?" In other words, "A Hobbit Looks at Eleventy."
Those wounds are, in fact, unhealable, but only within the confines of the story. What Tolkien knew, and what Buffett seemed to want to be true, is that the longings themselves point beyond what we can find—whether sailing under the Southern Cross or dancing under fireworks in Hobbiton. Changes in latitudes can force changes in attitudes, but only when the latitudes give way to something beyond what we can find on a map.
Like Buffett, I've read lots of books about heroes and crooks, and learned much from both of their styles. One never knows what happens in the last moments of a man's life, but I hope that Jimmy Buffett found the answers to the questions that bothered him so. I hope that he could see, even from southeast of disorder, that there's a Father who welcomes home his children—even a prodigal son of a son of a sailor. That Father is preparing a party beyond the imaginations of this life.
I don't know if Jimmy Buffett ever found that, but I know that you can.
Can you hear the call to a wedding feast, an invitation to walk down the road to the party at the Father's house? Maybe the time to seek out that eternal party is now. Life is fragile and short, but, well, it's five o'clock Somewhere.
Russell Moore is the editor in chief at Christianity Today and leads its Public Theology Project.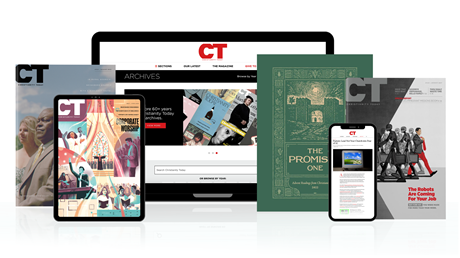 Annual & Monthly subscriptions available.
Print & Digital Issues of CT magazine
Complete access to every article on ChristianityToday.com
Unlimited access to 65+ years of CT's online archives
Member-only special issues
Subscribe
It's Eden Somewhere
It's Eden Somewhere