true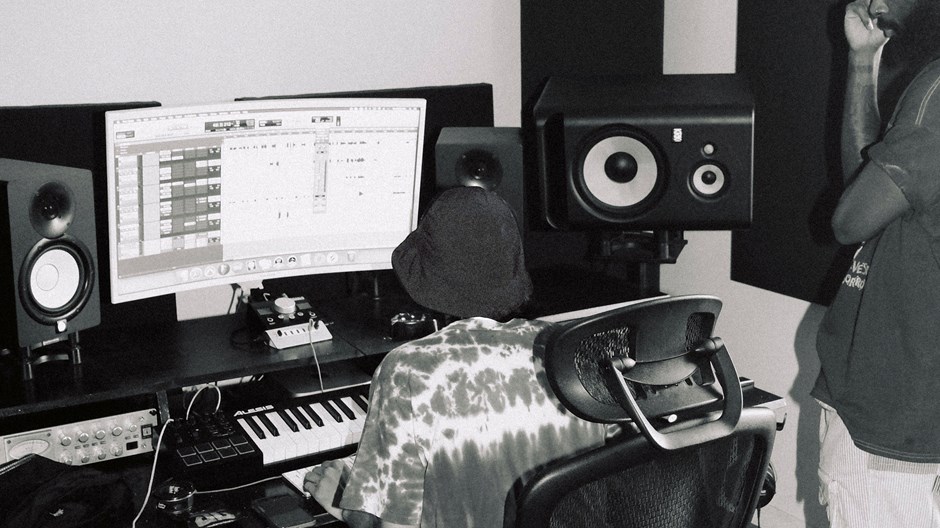 Image: Mike Von / Unsplash
Worship artists who eschew traditional label contracts are drawn to the creative freedom and ownership of their music—but not to the administrative load that comes with marketing and distributing their work.
As the streaming era has opened new doors for a wider array of worship musicians to make a living outside commercial deals, a new infrastructure is forming to help them find and expand their audience.
Over his career, Elias Dummer, former frontman of The City Harmonic, has seen the complex and sometimes secretive gatekeeping around popular curated playlists on streaming platforms. Now as an independent musician, the biggest share of his streaming revenue comes from Spotify, and he's enlisted help so that his music can break through amid the hundreds of thousands of tracks uploaded each week.
The Ontario-based musician currently has a label services deal with Integrity Music—a kind of stripped-down contract that usually includes uploading and marketing music to streaming platforms and consulting around release strategies.
"Artists have more equity than they used to," said Dummer. "Labels are being pushed into more split or services deals rather than straight-ownership deals."
Unlike a traditional record contract, which secures a portion of publishing and/or master rights (see the Taylor Swift saga), a label services deal typically takes a cut of streaming revenue.
And even though the idea of operating completely independently appeals to many artists, having at least some of the resources of a label or marketing team can make a huge difference for an artist, even one with an established career like Dummer.
"You'd be crazy not to bring in some support," he said.
Fortunately, the new infrastructure to support these independent artists includes companies offering more bespoke, à la carte services that feel less high-stakes and confining than a traditional record deal.
"We are trying to create a third space and a professional infrastructure for artists," said Chris Lawson Jones, founder of Wings Music Group, a Christian label services and distribution agency.
He sees a vacuum between the two ends of the industry spectrum—major label contracts and total independence. The musicians Wings works with want to retain agency and creative freedom as much as they want to break through in the oversaturated music market. "The future of new music is independent artists," he said.
The emergence of label services deals and companies like Wings that handle streaming platform strategies, marketing, and social media is a sign of how dramatically the ecosystem for independent artists has changed over the past two decades. Touring and CD sales are less lucrative, and label deals aren't as attractive.
Christians involved in independent music see the shifts as a good sign—they believe we are on the verge of a groundswell of innovative, genre-bending music created by artists who want to serve and expand the musical vocabulary of the church.
"One of the strengths of the indie Christian scene is that we aren't tied down to contracts and the commercialization of our own music," said Stephen Bradley, a UK-based musician and producer. "We have far more flexibility and freedom."
Wendell Kimbrough, a singer-songwriter based in Dallas, has also opted for label support from Integrity Music. He's an outlier among indie artists—the majority of his royalties come from Christian Copyright and Licensing International (CCLI).
"My music is out there and being sung in a lot of churches, and I've done that without a publisher," said Kimbrough.
Kimbrough's career is an instructive case study in how churches can support an artist's work. He works as the music director at a large Episcopal church and has had success in promoting his music to church musicians and leaders.
Prior to his appointment at his current church in Dallas, Kimbrough was an artist in residence at an Anglican church in Alabama. He had time and creative freedom to work on his own music while also writing refrains to accompany the lectionary Psalms.
One reason the outlook for the indie worship space may be better than the broader music industry is that churches help support these artists by employing them and singing their songs on Sunday mornings.
Kimbrough's relatively substantial CCLI income is an example of this. The church is one of the few settings of organized corporate singing in the US; it may also be a much-needed patron of independent musicians in this new music industry landscape.
Singer-songwriter Caroline Cobb is showing that it's possible to get your music out there without any label support. Cobb doesn't love doing all of her own marketing, but it's worth saving the money, she says. She also arranges tour dates and uses a bare-bones service for worship artists, Integrated Music Rights, for publishing and distributing to streaming platforms.(Integrated Music Rights is a division of Integrity Music formed in 2021 to offer the stripped down administrative and tailored label services.)
Publishing services can be particularly opaque for independent artists, especially those wanting to claim mechanical royalties, sync royalties, and performance royalties for their songs (which can be a major source of revenue for musicians writing worship songs for congregational use).
"I'm an independent artist. I'm wearing all my hats," said Cobb. "It's always a little weird to wear the publicist hat, honestly, but I'm grateful to get to do what I do."
But even Cobb relies on others to make her music. She receives a stipend from her church as a resident artist. She also regularly collaborates with other established artists—Wendell Kimbrough, Jess Ray (Mission House and Paper Horses), Andrew Osenga (formerly of Caedmon's Call), Paul Zach, and Shane Barnard (Shane & Shane).
Cobb and Kimbrough both benefit from a modern "patronage" model of sorts in larger churches; church patronage has supported new music for centuries. Churches today support worship artists through residencies or staff positions, subsiding new music.
New models of patronage and support from churches may be instrumental in helping new worship artists get off the ground more quickly. Without support outside of their meager (at first) streaming revenue, artists simply need to sustain another career.
Stephen Bradley, who releases music as "sxxnt," didn't start making money from his music until he had been at it for two years. He started out just as he and his wife had their first baby, and he jokes about how crazy it sounded to everyone around him at first.
"I spent loads of time making music during that first year, and I told my brother I'd maybe make a thousand dollars off it by the end, and he was like, 'Do you need help?'"
But Bradley had experience in production and industry connections from his years of running The Good Christian Music Blog, an influential indie music publication in the UK, from 2012–2019.
"I trusted that I had the marketing skills to pull it off," said Bradley. "I didn't make any money for the first 12 months or so, but now I can take a month off and still earn a few thousand dollars a month because my songs are all streaming more than they did when they were first released, which is kind of crazy to think about."
Bradley now runs Amen Collective, an indie music label (a small label not affiliated with or owned by one of the major industry giants). He recognizes that not every artist can afford to spend up to two years waiting to make money, and wants to be part of building up the "middle" of the worship music industry into a healthier space for independent artists.
He also hopes that an increase in opportunities and independence for worship artists will lead to more creativity and an expansion of the industry definition of worship music.
Bradley, who became a Christian in 2012, says that artists like King's Kaleidoscope were instrumental in his coming to faith and in forming his vision for creativity informed by that faith. But his first encounters with contemporary worship music left him feeling alienated.
"It felt like showing up in a different country where you don't speak the language," recalled Bradley. He was mystified by auditoriums full of people who all knew the same songs, knew when to raise their hands, and even knew some of the same vocal embellishments from recordings. He would like to encourage a more expansive view of what the industry and Christian listeners think of as "worship music."
His latest album is Hymns in High Fidelity, an instrumental beat tape featuring arrangements of hymns on jazz guitar. He would like to see churches use instrumental music more proactively.
Bradley sees the importance of congregation-friendly songs, written to be singable and easily teachable. But, on the other hand, he wonders if the singular focus on getting people to sing has been at the expense of their inner lives.
"The thing that's missing from many modern churches is space for reflection and contemplation," said Bradley. "So no wonder people struggle with it in their private lives, and instead listen to preachers on podcasts."
Bradley also hopes that a rising generation of independent worship musicians can tackle questions of industry ethics head-on. Independent Christian labels and artist-support companies can aspire to operate by serving artists, rather than holding them hostage to deals that indebt them to a major label—traditional label deals will sometimes offer an advance, but then claim all revenue from the artist until the artist's work repays the advance.
"How can we promote people ethically? What does it mean to self-promote? What about ego and pride?" Bradley said. "We've got to do things differently, and it's where the indie scene can do things differently."
And Bradley already sees some promising signs that the artists he is working with want to operate differently—creatively and spiritually—not treating success in the industry like a zero-sum game.
"There's not as much competition as people think. If I promote your music, it benefits the whole scene. How do we build something that benefits everyone?"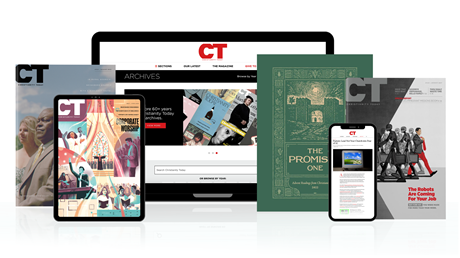 Annual & Monthly subscriptions available.
Print & Digital Issues of CT magazine
Complete access to every article on ChristianityToday.com
Unlimited access to 65+ years of CT's online archives
Member-only special issues
Subscribe
Read These Next
Trending

American Christians Should Stand with Israel under Attack

While we pray for peace, we need moral clarity about this war.

From the Magazine

The Unusual Epistle that Helps Me Counsel on Sexuality

Jude has strong words for immorality in the church. Yet he advocates for mercy for those who doubt.

Editor's Pick

Don't Miss These African Christmas Hits

Jam out this season to highlife, Afrobeats, jazz, a cappella, R & B, rap, dance, and hip-hop artists from Nigeria, South Africa, and more.
Worship Artists Who Skip Labels Still Need Support
Worship Artists Who Skip Labels Still Need Support