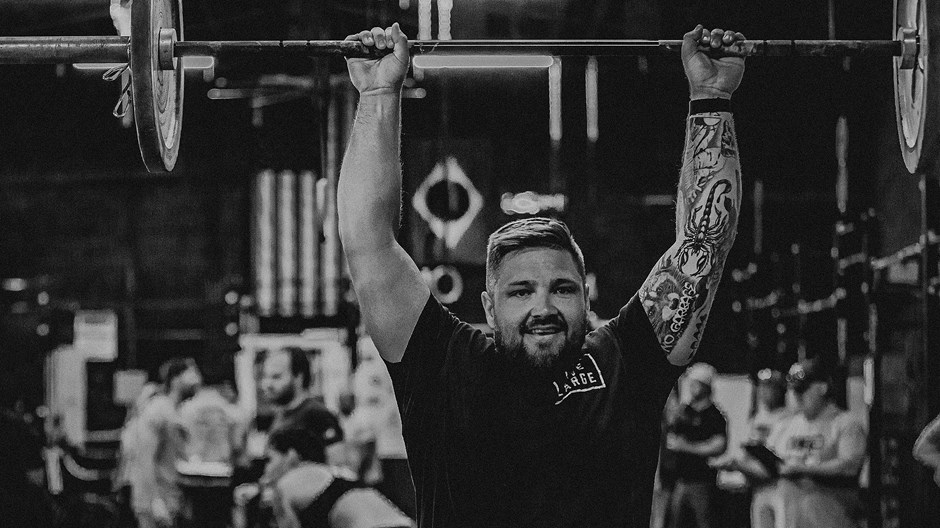 Image: Courtesy of Small Town Strong
Small towns rarely get to tell their own story on the national stage. More often, someone else tells it for them—someone who's never stepped foot in the town square, who has no local roots, who has a political agenda and wants an all-American prop.
For years, the narrative of Portsmouth, Ohio, was one of addiction and unemployment. The town has been called "ground zero in Ohio's opioid epidemic" and the "pill mill of America." But, like any small town in Appalachia—like Caldwell, Ohio, the town where I was raised—that's not the whole story of Portsmouth. A new documentary about a Portsmouth CrossFit gym, Small Town Strong, tells a fuller tale and sets an example for churches in communities like this.
Filmed over a four-year period, Small Town Strong follows Dale King and his team at Portsmouth Spartan Kettlebell Club (PSKC). But it takes a broader look, too, at the town's fight against addiction through the lens of one woman's recovery and rise to managing one of King's other businesses, where she helps coworkers make recoveries of their own.
That central figure is Sarah. After a traumatic childhood, Sarah became addicted to opioids and other drugs for 16 years. But by the time the filming of Small Town Strong finished, she'd been clean for more than three years, and she was one of many both formerly and currently dealing with addiction who've found PSKC to be a path to lasting change. They come to the gym for the exercise, yes, but also for the accountability and community. It's a final Hail Mary when nothing else has worked to break the pattern of addiction.
For his part, King is a Portsmouth native who returned from two tours in Iraq to a town devastated by the opioid epidemic. His hometown felt war-torn too: "An addiction bomb was dropped here, and we were dealing with the fallout," King says.
Having learned and practiced CrossFit in the military, he kept it up for his own personal fitness and mental health. Then, in 2010, a friend asked him to teach her how to use kettlebells, and before he knew it, he needed a warehouse to hold his growing classes. Seeing the business potential, he took a risk, invested in a bigger space, and PSKC was born. This "hillbilly rehab," as King calls it, continued to grow and began to partner with local addiction treatment centers. King now has two other businesses that employ dozens, including many who are recovering from addictions and/or have a criminal record.
The most striking thing to me about King, however, isn't his biography or business record. It's the opportunity for redemption he has made. "We take the people that have been forgotten, the people that have been cast away, the people that no one wants," he reflects. "Because it's my brother, it's my cousin, it's my friend. And they're trying."
The comparison to church begs to be made (Matt. 25:31–46), and King's mother makes it in Small Town Strong. "Dale's gym is what a church should be," she says. "It's not just a place to work out. There's a community of people that sincerely care about each other." And that comparison isn't just a nice observation about PSKC and the community of accountability, friendship, and sacrifice King has cultivated there. It's also an invitation for the local church to ponder how well it's welcoming people like Sarah.
Three lessons stood out to me as I watched the documentary. First, Small Town Strong beautifully illustrates the life-changing power of being known and embraced despite our failures. PSKC is a space where people are comfortable trying something new, failing, and showing up the next week anyway. Have we created a culture like that in our congregations? Would those with no church background and those struggling with addiction feel as welcomed in our sanctuaries as they would in King's gym? Or does church membership only "work" for those who already have their lives together?
My hometown is about three hours north of Portsmouth. I've lived in Chicago for the last 15 years, but I still love Noble County and love visiting Faith Baptist Church in Belle Valley, where my parents have served for more than 35 years.
Faith Baptist has an active ministry for men and women with addictions, including helping people with criminal records find meaningful work by writing letters for court hearings, providing references, and making connections with business owners. Members of the church are on the frontlines any time there's a flood, fire, or other disaster nearby. The church hosts and pays for funeral dinners for complete strangers (not that there are any real strangers in a small town). Guys I knew in high school—guys with rough backgrounds and little interest in church—now attend regularly and bring their kids to the Awana program. People show up to hear the Word of God, but they also show up because they know they're loved.
Second, that love requires caring about the whole person—about their addictions, housing needs, and employment status. James said it best:
What good is it, my brothers and sisters, if someone claims to have faith but has no deeds? Can such faith save them? Suppose a brother or a sister is without clothes and daily food. If one of you says to them, "Go in peace; keep warm and well fed," but does nothing about their physical needs, what good is it? In the same way, faith by itself, if it is not accompanied by action, is dead. (2:14–17)
Of course, sharing the good news of Jesus is central to the work of the church, and, like all of us, a person in the turmoil of addiction needs a life-changing encounter with Christ. But our preaching should be inseparable from our action to meet people's physical, mental, and emotional needs.
And that brings me to my third lesson, which is that fitness can be a ministry tool. CrossFit is not the gospel, and the gym is not the church. But the church can have a gym.
"Fitness is the most underutilized connector of people and solver of problems … in the community," says Billy Dever, King's friend and a local attorney whose story is pivotal in Small Town Strong. "I can't tell you how many guys have stayed sober [in] the community we've developed because of this group fitness model."
For churches serving those grappling with addiction—and not only rural churches—fitness is an underused asset. "Exercise has clearly been identified as a tool that can be used in the recovery process," says doctor Tom McCoy in the documentary. "Whether it's CrossFit that focuses on high intensity, cardiorespiratory training, straight cardio. All of these things have been established to establish more functional brain pathways and bringing that [neurological] balance back into place."
An exercise ministry—whether hosted in the church basement or in partnership with a local gym—could be a powerful way to provide encouragement, accountability, and an entrance point to life in the church.
Small Town Strong doesn't mention it, but King is a Christian, too, as he told me in our text conversation. In his own words, he's "way closer to a sinner than a saint, just trying to help." That modesty underplays the significance of what he's built in Portsmouth, though, and my prayer is that local churches in towns of all sizes would be as invested in our communities as King is in his. My prayer is that we, too, would seek the forgotten, cast away, and unwanted, just as Jesus sought us.
Jacob Zerkle is a husband, father of three, and attorney in the Chicago area. He and his older brother are CrossFit enthusiasts and lovers of Appalachian Ohio.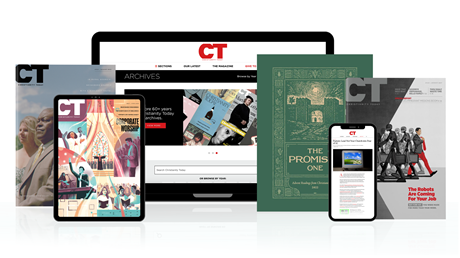 Annual & Monthly subscriptions available.
Print & Digital Issues of CT magazine
Complete access to every article on ChristianityToday.com
Unlimited access to 65+ years of CT's online archives
Member-only special issues
Subscribe
How a CrossFit Gym Is Making a Small Town Strong
How a CrossFit Gym Is Making a Small Town Strong