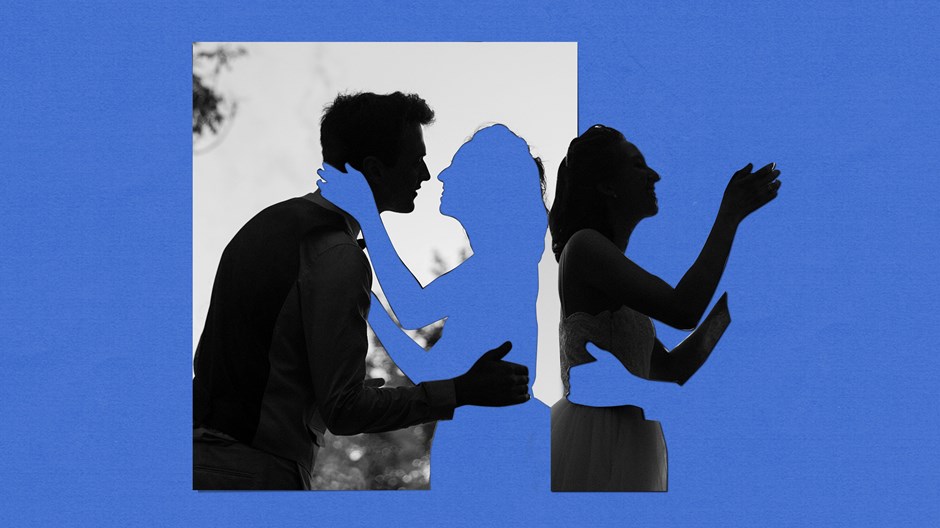 Image: Illustration by Mallory Rentsch / Source Images: Unsplash
"What happened was, my wife for a billion years—the mother of our three daughters, a woman who's spent just about every Sunday of her life in church—snuck off and found herself a boyfriend. … He has a decorative seashell collection and can't even grow a beard. I am not making this up."
So begins Harrison Scott Key's third memoir How to Stay Married: The Most Insane Love Story Ever Told. If you've read his first two books The World's Largest Man, which won the Thurber Prize for American Humor, and Congratulations, Who Are You Again? you may not be able to imagine one of the nation's funniest writers exploring such a serious issue. Who writes a comedic memoir about their failed marriage?
But here's the surprise: His book is about a failure that was redeemed—a marriage resurrected.
In many ways, How to Stay Married is Key's most Christian memoir. He talks explicitly about his faith and makes clear that his story makes sense only if the Christian God is real. Just as Hosea fought for Gomer, Harrison fights for Lauren, his wife of 14 years.
As I was reading, I thought of all the times I had been blindsided by dissolved relationships. Before I was married, I was a bridesmaid ten times, and four of those ended in divorce before I had celebrated my tenth anniversary. At the start of the book, Key, too, admits that he would hear of other people's divorces and say, "Wait. What?" But this time, he faces his wife's request to end the relationship and has to say a very personal version of "Wait. What?"
He writes of these and other moments in their marriage with an authenticity, vulnerability, and comedy that's missing in most books on this topic. Elizabeth Gilbert's Eat, Pray, Love or Rachel Hollis's Didn't See That Coming don't challenge American readers to see past the nose on their face. They pat you on the back for embracing autonomy, seeking pleasure, or riding whatever emotional wave carries you.
By contrast, Key reveals his worst decisions, his friends' best advice, the well-meaning but ineffective prayers of pastors, and the faults he's been too afraid to name. After his wife's revelation, he sees his marriage as a freshly murdered body.
"We had a crime to solve," he writes, "and I had no interest in being a person of interest."
Over the five years after Lauren's cataclysmic revelation, he discovers that the move from self-absolution to confession is the necessary way forward when a marriage falls apart. "We are all guilty," Dostoevsky writes in The Brothers Karamazov. The person who objects "Not me" will be the liar left alone in the corner.
As Key strives to solve the crime of his murdered marriage, he discloses a litany of sins from A to Z. He starts with "Assface," divulging how he regularly ruins family movie night with his unrequested commentary. Then he ends with "Zinger," an exploration of his hurtful wisecracks: "Life had turned me into a lethal comedy hedgehog, with quills I could aim with deadly precision."
Key refrains from vengeful attacks on his wife's former boyfriend or indictments of her misdeeds. Instead, he holds before readers the same unflattering mirror that God placed before him so that, after hearing his sins, we can reflect on our own. "Nobody told me fighting for my marriage would be less a fight than a kneeling in humiliation at the feet of my enemy," he writes.
Despite his desire to beat the adulterous neighbor with a Louisville slugger or his pastor's recommendation to excommunicate Lauren, Key crouches by his bed and prays the most honest of prayers: "God, … Help."
In his attempt to know God, Key reads the whole Bible front to back. He joins a worship band. He helps start a church with friends who give him space to share about his broken marriage and his "ugly heart." And he leans on God for grace:
I knew that the only way this could work was for me to own my part in whatever wicked thing had happened and then do the harder thing: to use this information to become a less s—ty person.
Before the threat of impending divorce, Key had thought his role in the marriage was fulfilled by paying bills and hiring others to mow his lawn. But his wife's temporary absence from the home forces him to become not only family financier but also dad and husband.
"They say God is love," Key writes. "I'd heard this remarkable axiom all my life, and I think I finally understood. Heaven and hell and smitings and virgin births and fishes and loaves, it was all a story to celebrate and make sense of the strangest fact of all: love is what saves you."
In spite of rejections, lies, and personal limitations, Key learns the true nature of love. And when all of his pitiful attempts fall flat, God—as the source of love—overwhelms him.
"Marriage is a duel to the death," G. K. Chesterton writes in his novel Manalive, "which no man of honor should decline."
Too often, we fall for the world's false story of what marriage is—the romcom, the Brides magazine cover, the Nicholas Sparks novel. But Sparks got divorced after 25 years of marriage, and "till death do us part" are fearsome words left out of Disney-fied fairy tales.
Key sees his wife's story as Titanic II: Jack Is a Merman, in which "she was Kate Winslet and Chad [the boyfriend] was Leo and I was Billy Zane, the cruel villain." Her narrative is a lie: "Last I checked, your soulmate doesn't compel you to abandon your family and burn down a beautiful, if imperfect, life."
In Scripture, Jesus allows for divorce in the case of unfaithfulness. But allowing is not the same as recommending (except in cases of abuse, of course).
"While divorce is sometimes necessary," writes Russell Moore, "it is never 'good.' Divorce, after all, is not just the rearrangement of a living situation or the moving of a name from one government registry to another. Divorce is dismemberment. In the union of marriage, a husband and wife are, as Jesus teaches, 'one flesh.'"
Key doesn't offer a one-size-fits-all description of marriage. He knows the variety of travails that spouses go through. Despite the "How to" of the title, the book is not an advice column or Christian living book. It's a memoir that tells one story of an unhappy marriage that was authentically saved by grace.
If I could, I'd give everyone a copy of How to Stay Married. As I was reading it, my husband listened to me laugh aloud and begged to hear what was so funny. I read most of it in one night because the drama kept me flipping pages. When I'd finished the book—after reading at least a third of it aloud to my husband—we both wanted to try marriage counseling. "Like a tune-up," my husband said.
Every marriage should have checkups. Key advises spouses to imagine divorce so they "then have to imagine staying married."
The "prophets of this present age," as he calls them, want us to believe that marriage "should exist solely for the benefit of the people in it." But, Key asks, "What if the prophets are wrong?" He can ask these questions because he's faced them himself.
"What if marriage, at its very best," he wonders, "exists to remake us into beautiful new creatures we scarcely recognize? What if, in some cosmically weird way, escaping a hard marriage is not how you change? What if staying married is?"
Unlike the marriage gurus who get divorced or the puritanical stoics who refuse to fathom separation at all, Key has walked through the valley of possibility. He knows that marriage is a battlefield.
As Christians, we have the option of fighting for a relationship, even after it dies, because we know death is not the end of the story.
Jessica Hooten Wilson is the inaugural Seaver College Scholar of Liberal Arts at Pepperdine University and a senior fellow at The Trinity Forum. She is the author of several books, most recently Reading for the Love of God: How to Read as a Spiritual Practice.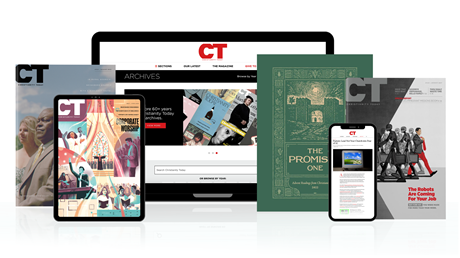 Annual & Monthly subscriptions available.
Print & Digital Issues of CT magazine
Complete access to every article on ChristianityToday.com
Unlimited access to 65+ years of CT's online archives
Member-only special issues
Subscribe
How to Stay Hitched When Your Wife Ditches You
How to Stay Hitched When Your Wife Ditches You