true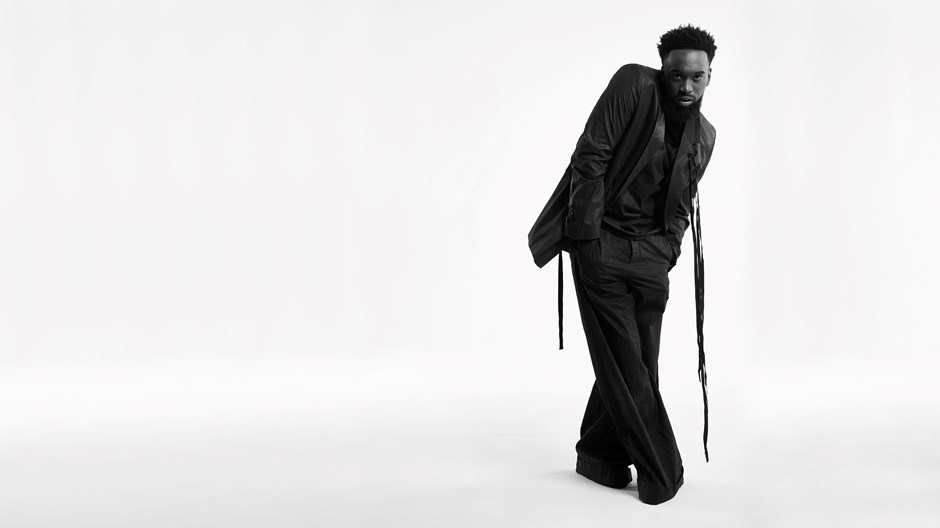 Image: Courtesy of Dante Bowe
Grammy Award–winning worship artist Dante Bowe is starting a new chapter.
After years with some of today's most influential worship music collectives, Bethel Music and Maverick City Music, Bowe has launched TRUE Music, a label and management company that he hopes will become a hub for creativity and spiritual growth for emerging artists.
Bowe has shared a worship stage with the biggest and hippest names in the industry: Chandler Moore, Upperroom, Housefires, We The Kingdom, Crowder, Pat Barrett, and Brandon Lake. He's known for his soulful, raspy voice and powerful performances on "Old Church Basement," "Take Me Back," and "Yes and Amen." His energetic stage presence and emphasis on spontaneity in worship make him a dynamic and sought-after performer.
Bowe left Maverick City Music in September 2022; a social media post by Maverick City announced the departure, citing "behavior that was inconsistent with [its] core values and beliefs."
The 29-year-old singer has reemerged after a social media hiatus with a new song "Hide Me" and a clear vision and a desire to foreground authenticity in his new project. His prominence has put him in the realm of Christian celebrity, though his heart is still to put Jesus at the center.
"I think there is a misconception that a lot of us want fame. It's not that we want fame. We just release songs that we really sit at home, that we live with—it's our real stories and our real life," he said. "The general public makes it famous because they've encountered God through it, or they feel healed or like they can fight in their marriage or whatever the case may be. It's the inspiration. It's their theme song. That's when fame comes into play and that's when arenas come into play. It's when God's breathing on it."
Bowe spoke with CT about his plans for the future, what he's learned about music in the spotlight, and how he is navigating the public pressures that have come with his success.
What was the catalyst for TRUE Music?
I've been working in this industry for seven years, three years professionally, and I've seen a lot, been through a lot, experienced a lot. I felt like I wanted to use my influence and all I've acquired by working in the industry to reach back and help friends out and give them a healthy environment to be creative, to dream—you know what I mean? As an artist, I feel like I'm in the best position because I know what it's like to be them, and I'm creating an atmosphere that I feel like I would've always wanted.
How central will worship music be in this new venture?
It has always been central for me, since I met Jesus. It's just a part of my life. It's the center of my life. I live surrendered to Jesus. I'm not perfect. Obviously I make mistakes, but I am living surrendered to Jesus, so everything I do will come from that place. Whether it be a song that makes you dance, a soft ballad, a worship song with Bethel, it's going to always be Jesus at the center of my life. Worship is in everything I do, everything I aspire to do. It's always at the center.
You've talked about wanting to pursue new and innovative ways of developing artists. What do you mean by that?
I want the actual recording atmosphere to be conducive to Jesus and what he would want and to the Holy Spirit. I want it to be a pure process when people are creating and making music, or maybe even if they're painting. I don't know what all TRUE will do in the future. I want us to always be pouring back into not just art and the artist but also the staff. I want them to feel healthy.
You've been part of some of the most influential worship music collectives working right now— Maverick City Music, Bethel. How do you navigate in an industry where worship leaders become celebrities, where the line between performance and worship is blurry?
Authenticity is a bend of transparency and truth, and it's very, very hard to find. But you have to find a place where you can be really transparent, very honest, very aware of who you are and where you are. And blend that with the truth. Because everything you feel and everything you go through is not necessarily the truth. Our emotions and feelings—it's hard … The Bible talks about not even trusting your own heart because it's wicked. You have to lean into the truth of what God actually thinks about us. Then you have this authentic creation. This person can be free no matter if they're selling out an arena or helping their mom with the groceries.
I believe when people are truly authentic, when they're truly humble, they're serving. Fame and all that stuff is not even a thought when you're just operating in your purpose and being truly who you're supposed to be.
Do you remember your first opportunity to lead worship in an arena or stadium? What was that like?
My first opportunity to sing in a stadium was in Brazil. When I did get the opportunity to sing there, it didn't feel any different. I mean, you knew you were in a different place. You knew there were a lot of people. But I had been leading in excellence for so long. Even just in my church, I always took it so seriously, even if it was just 50 people in the crowd. I always wanted to create an encounter—not just for them but for myself.
I was always trying to access heaven, so when I had the opportunity to stand before a sea of people, I just kind of did the same thing, if I'm honest. Because—and that's what people love me for—I just kind of stick to who I am. I don't really change or take it all in, like "Oh, I'm in front of masses of people." I just kind of do my thing. I get to worship again.
No stage fright?
No, I have stage fright. But it's usually because I want to do well. It's not because of the opinion of man. A lot of times I'll feel nervous because I'm like, "Okay, God, what are you saying? What Scriptures do you want me to pull from?" I also like to go into my worship set with a theme. I'm like, "God, tell me what's today for. Is there depression here? Or is someone dealing with anxiety, fear, or divorce?" I really want to know. So it's my seeking that leads to nervousness.
Over the past year since your departure from Maverick City Music, what have you learned about navigating public scrutiny and the complicated nature of Christian celebrity?
Well, it's never fun to be under fire. You know, on social media people can just be rude and say things that they don't necessarily mean. It all comes with it, right? At one point, I would be so sad, or I would feel down about a comment or something someone said about me or a friend who I love dearly. But it doesn't mean anything; I really have to stay committed to Jesus. I really have to live my life in obedience, and as long as I'm living my life in obedience to Jesus, he will lead me, guide me, direct me. And there will be people in my life, fans in my life, that he'll place there to always build me up and encourage me to keep going and to keep fighting and believing in God and believing in what he put inside me.
The greatest day in history was a man under scrutiny. I just follow Jesus' example. He always loved his enemies, and he always invited them to the table even if he knew they would betray him. He understood that it was not flesh and blood that he was combating.
You can get really distracted and unproductive when you focus on flesh and blood. It's a fight we were never meant to fight. If you don't follow God's will, you're going to be miserable. I feel forced to follow God, in the best way! If I do the opposite, it's not going to be great. It's not the better thing. I want the better thing always. Fame follows that. Money follows that. Because I think, as Christian creators, we're healing the world.
It seems like worship music as a genre has a heightened profile in the Christian music industry and in the mainstream music industry compared to 10 or 15 years ago. What do you make of that shift?
I feel like when I came into the music industry, there wasn't a lot of transparency and truth—you know what I mean? In the last few years, through me and my friends over at Maverick or Bethel, they've started being very truthful, putting God at the center of it all. I feel like a lot of people can relate now more than they could in the past to Christian radio or Christian music in general. When you hear myself or Naomi Raine or Tasha Cobbs [Leonard] sing, it brings God so close.
I feel like [worship music] is a bit grittier, a little bit more real. People are responding in great numbers because they find themselves in the music now.
Do you think that has to do with authenticity in the content of the songs themselves or with how artists are thinking about and presenting themselves?
I mean, I think the best artists are the best communicators. The audience can just, you know, catch their eye—there's conviction in their eyes and in their voice. When you're worshiping God in spirit and in truth, it's impossible to sing something you don't believe with conviction.
I remember the first time I heard Kari Jobe sing "The Blessing." You just know she's been through something and she really means it. It's her real story. You don't sit on your couch and casually write that song. That's a song you have to think through and live with. Then you have to communicate it.
When you have made a decision to follow Jesus and you make a decision to do worship music or Christian music, you're literally taking a risk. It's so much more of a sacrifice. A lot of these guys could write anything or do anything. But they haven't. They've made a choice to serve the church locally and worldwide.
Do you think worshipers in the church are able to discern the authentic from the inauthentic?
It's very hard to speak on matters you don't understand. Especially things of the spirit. If you're writing, and you're writing about the God of Abraham—"You're the God of covenant and faithful promises"—you have to know that it's true. You can't just conjure up cool things to say. There's a difference between writing [sings] "You raise me up so I can stand on mountains" and writing "I'm gonna wait on you. I've tasted your goodness. I trust in your promise." That's totally Scripture. There's a difference.
The accusation that we're going to have people getting into this for the money—I want to say, I can show you how much songwriters on the CCLI [Christian Copyright Licensing International] make. I promise you, if someone's getting into writing Christian music for the money, they're in the wrong genre.
As you start TRUE Music and look at the landscape around worship music in the music industry, what are you excited about? What are you hopeful for?
I hope to see healthy, inspired, hardworking Christian artists. I'm excited to be around all these new artists around me and in other collectives like Bethel. I'm glad they're excited and wide-eyed again.
I just want to be prayerful and follow his will.
Kelsey Kramer McGinnis is a musicologist, educator, and writer. She holds a PhD from the University of Iowa and researches music in Christian communities.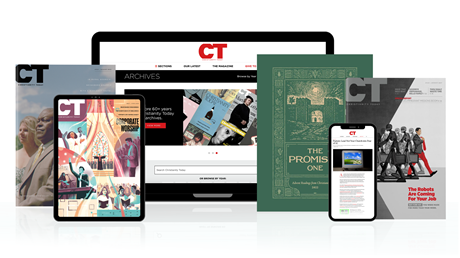 Annual & Monthly subscriptions available.
Print & Digital Issues of CT magazine
Complete access to every article on ChristianityToday.com
Unlimited access to 65+ years of CT's online archives
Member-only special issues
Subscribe
Dante Bowe Navigates Worship in the Spotlight
Dante Bowe Navigates Worship in the Spotlight