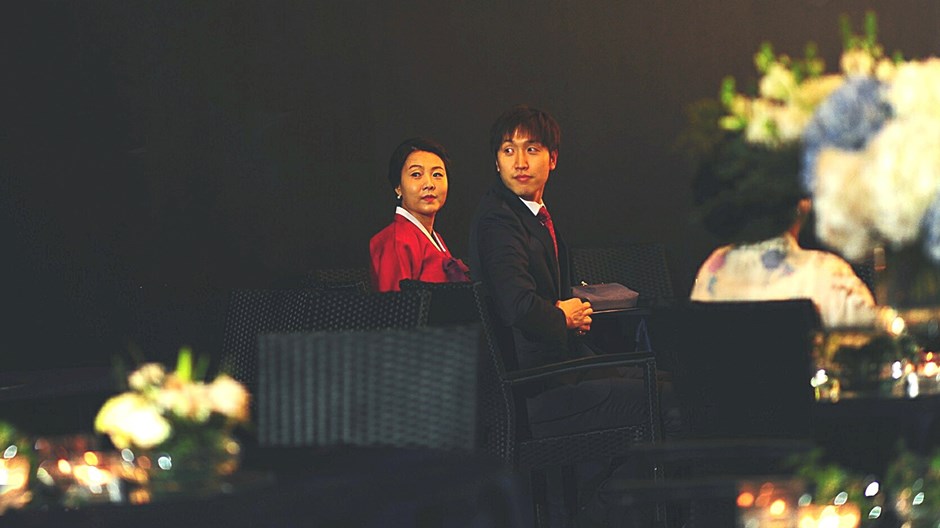 Image: Changhun Lee / EyeEm / Getty
Married life has not lived up to Jai Kang's vision of what union in Christ might look like.
Every day, Kang gets her nine-year-old son ready for school and sends him there before heading to work at an insurance company in Seoul. On the weekends, her husband works or plays golf while she cares for her son, leaving her busy and exhausted.
"I've been married for 10 years, and I face a lot of difficulties in my daily life," said Kang. "I want to live according to the Bible, but it is hard to do so because it seems that money, success, and reputation are [more] important to my husband."
Spiritual matters serve as another point of contention between the couple.
Kang's husband does not go to church every Sunday because of his demanding work schedule. He is also against sending their son to a Christian school, preferring a public-school education instead to "broaden" their son's perspective of the world.
Kang's marital woes, while seemingly minor, may be emblematic of South Korea's growing disenchantment with marriage within and beyond the walls of the church. Today, many describe marriage and child rearing as burdensome and 65 percent of unmarried Korean women have chosen to go on a "marriage strike." Many young Koreans say this perception of marriage has arisen because of difficulties they face in securing stable employment and financial security.
Churches are also contending with a shrinking Christian population. The proportion of Protestants in the country has stagnated at 21 percent. More than half of Koreans say they are irreligious. Young people are losing interest in religion, leading more and more Protestant churches to become "sanctuaries for the old."
While there is no available data on the percentage of Christian marriages in the country and how it is evolving, Korean churches recognize that marriage is in crisis. But despite the best efforts of pastors and the desires of single churchgoers, few Christians are optimistic about seeing change on the horizon.
On the rocks
Tying the knot is important in South Korea because of its individual and communal impact. It signifies a person's contribution to nation building and the continuation of a family name through childbearing.
But marriage rates are slumping.
Less than half of the country's citizens aged 13 and older now believe that marriage is a must, according to a November 2022 government survey. Marriage registrations hit a "20-year-low" in 2020 and the country's fertility rate dropped to 0.78 last year, the lowest in the world for the past three years.
Koreans are also increasingly accepting of cohabitation, with over 65 percent agreeing with the statement that men and women can live together without getting legally married.
Christian marriages are not insulated from these societal changes and challenges, and although many Korean churches have set up marriage ministries, sustained efforts to care for couples are few and far between, say some of the pastors and churchgoers CT interviewed.
The Korea Family Ministry Association, comprising more than 50 family ministry organizations and large churches, holds family-focused fairs and seminars. Onnuri Community Church, a megachurch based in Seoul, regularly organizes a variety of premarital and marriage mentoring programs. To incentivize married believers to have more children, Daegu Dongshin Church in the city of Daegu gives couples who bring their children to its child dedication services a $1,000 USD gift. Other churches have offered couples a sponsored trip to Israel with their senior pastor.
While these ministry efforts appear promising, some Christian leaders think churches can do more to care for the married couples in their midst.
The dire reality surrounding marriages among Christians can be attributed to the Korean church's "failure" to inculcate a scriptural basis and understanding of matrimony in believers, says Jong Kon Shin, a ministry leader with Family Life Korea.
"The church and Christian leaders have neglected the teaching of marriage and family based on the biblical view of marriage while focusing on the external growth of the church," Shin said.
It is "rather difficult" to establish marriage ministries in Korean churches, Shin added.
Besides the difficulty in finding people to oversee and lead such ministries, couples who do take part in such programs may experience discomfort in sharing vulnerably about their families and marriages because programs are usually run in a formal setting, making it less conducive for couples to share about their private struggles, he said.
Divorce cases are also on the rise among believers, which reflects how they are becoming more influenced by "secular values," says Shin.
Kang, who is married with a son, says her pastor and church friends have been a source of care and support for her while she was exploring the possibility of divorcing her husband.
"When I told them that I wanted to get divorced, they prayed for me every day. I do believe God is comforting me, and I decided to take time and try my best with my husband," she shared.
But churches still lack good role models who can exemplify what a Christlike marriage looks like, says Kang.
"Even if a couple actively participates in church activities, I actually see a lot of disputes between them about money, raising kids, and complaints about how they're not being good to each other," she said.
Turning away
Korean men and women both say that their biggest obstacle to getting married is a lack of finances. The second-biggest factor is where they diverged: men said it was unstable employment, compared to women who cited marriage as unnecessary.
Christians in South Korea generally want to get married and face similar financial concerns and social pressures as their nonbelieving peers. But they grapple with an additional source of stress: the church, which many say has stigmatized them for their unmarried status.
Being single is viewed as "incomplete or abnormal in Korean society," said Michelle Park, an artist who worships at YES Church on Jeju Island.
The church environment appears to be no different. Most pastors are married, and single pastors are viewed as "second-class," said Steven Chang, English ministry pastor at Hallelujah Community Church in the city of Seongnam.
In particular, single women at church feel "discouraged, disadvantaged, overlooked, and undervalued," and some pastors may even say snide remarks to them like, "You must be coming [to church] because you are looking for a husband," Chang said.
They become disillusioned to the point that they decide to leave the church and become "Canaan" Christians, he says.
The term Canaan Christian is a play on its three Korean syllables, where ga-na-an (가나안) is phonetically flipped backward to form the words an-na-ga (안나가), which means "don't go out" and, by extension, "don't go to church," Chang explained.
While the origin of the term is uncertain, it's used by missiologists and church leaders and also as a form of self-identification without any negative connotations. (Last September, one Canaan Christian published a book featuring interviews with other "Canaan" believers, including pastors and married women with children, on why they decided to leave their churches.)
The number of Canaan Christians comprised 23.3 percent of Korean Protestants in 2017. Chang believes the figure will only increase post-pandemic.
The growth of Canaan Christians, coupled with the diminishing number of believers in South Korea, may mean that there are fewer opportunities to meet and marry a fellow believer. This may affect single Christian women more drastically because the number of women far outweighs men in many Korean churches.
Park is single and wants to marry a Christian man but cites this gender imbalance in church as a difficulty she faces. The church needs to "listen" to single people and "help them to match" with someone in their search for a Christian spouse, she says.
But Young Min Tak, an MBA student in Gwangju who goes to Light and Salt Church, says that he finds it hard to meet someone with strong faith in the church, and that churches aren't "doing their best job" at encouraging marriage because they have not lived out biblical values in the world.
Dialoguing with feminism
How feminist thought impacts marriage is something the church also needs to talk about, says Park. Her concerns may reflect a larger conversation on feminism sweeping across the country, which ranges from decrying women's disproportionate responsibilities in the home to bemoaning spikes in gender-based violence and resisting accusations of misandry from Korean men, including current president Yoon Suk Yeol.
Conversations about matrimony in the church, however, can seem rather insulated from the country's ongoing feminist dialogue.
Evangelical churches in South Korea largely oppose feminist ideology and theology because they are regarded as a "gender-based ideology that feminism promotes," said Daewon Moon, the senior pastor of Daegu Dongshin Church.
Instead, Korean churches emphasize a "biblical" view of marriage, where man and woman are created equal, have intrinsic value, love and respect each other, and view matrimony as a permanent commitment, says Moon.
Moon has seen a "slow change" take place after encouraging the men in his congregation to serve their wives. He did so by preaching on the contrast between secular and biblical views of power, where Jesus' life shows how the powerful serve, rather than dominate, the weak.
Moreover, "what is needed is to address emotional and relational issues" in a believer's life instead of simply teaching biblical truth from the pulpit, said Moon.
"That's still a new thing for many Korean churches. We need to have a holistic approach to [engender] restoration and reformation and spiritual healing."
One very recent development in the Korean church, said Moon, is the forming of father-focused ministries.
Onnuri, the Seoul-based megachurch, runs a "father school" that provides support, prayer, and fellowship for men who struggle with living out biblical principles in parenthood. These seminars have been conducted in churches and civic organizations in South Korea, such as the military and in prisons.
Teaching Christian husbands to redefine their priorities is one way the church wants to "break away from the male-dominated patriarchal culture rooted in Confucianism," said Stephen Cha, Onnuri's English ministry pastor.
Shifting attitudes
As Korean churches strive to encourage healthy, Christ-centered marriages, many believers hope that congregations will simultaneously affirm a biblical perspective of singleness.
Perceptions of singlehood are changing rapidly, and the proportion of South Koreans who are choosing to stay single has skyrocketed in recent years.
Single-person households in the country rose to "an all-time high of 31.7 percent" in 2020, with the term honjok (혼족) emerging as a positive moniker for people who enjoy solo activities "willingly and confidently."
Other cultural lingo like bihon (비혼), a term that refers to people who choose to stay unmarried, has emerged in recent times. Its usage is superseding another term, mihon (미혼), which leaves open the possibility of marriage.
Similar shifts are happening in Korean Christian circles, although positive views of singlehood were expressed by the Christian men rather than the women CT interviewed.
Tak, the male Christian MBA student, offered a view of singlehood that affirmed its sacrality. "It is not a sin to live as a single [person] because Jesus and Paul lived as single [men]," he said.
Singlehood has become far more appealing to Dro Bae, a Christian headhunter in Seoul who attends Onnuri Community Church.
Marriage is no longer "a mandatory thing in life," he said. "I think getting married is not the only right answer. I can live a religiously mature and healthy life without getting married."
More empathy is needed when pastors and church leaders talk about marriage to Gen Z and millennial Korean believers, Bae adds.
Young Korean Christians are often pressured to get married by the older generation, whose comments typically imply that marriage is essential and that if they devote themselves to God, he will give them a mate, he said.
"The older generation should put away prejudices that young people are not getting married because they are selfish and irresponsible but sympathize with the difficulties they face, acknowledge their thoughts, and then talk about marriage," Bae said.
"And I hope they don't impose any burden on anyone that we must get married."
Translation and additional reporting by Jennifer Park, Joonggi Chae, and Moses Kim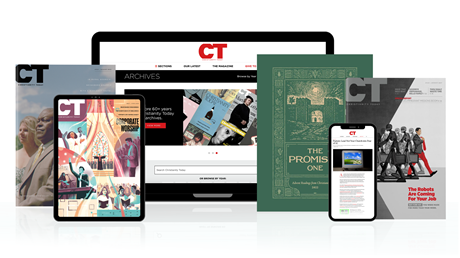 Annual & Monthly subscriptions available.
Print & Digital Issues of CT magazine
Complete access to every article on ChristianityToday.com
Unlimited access to 65+ years of CT's online archives
Member-only special issues
Subscribe
As South Korea's Marriage Rates Decline, Churches Try to Bring Back Romance
As South Korea's Marriage Rates Decline, Churches ...