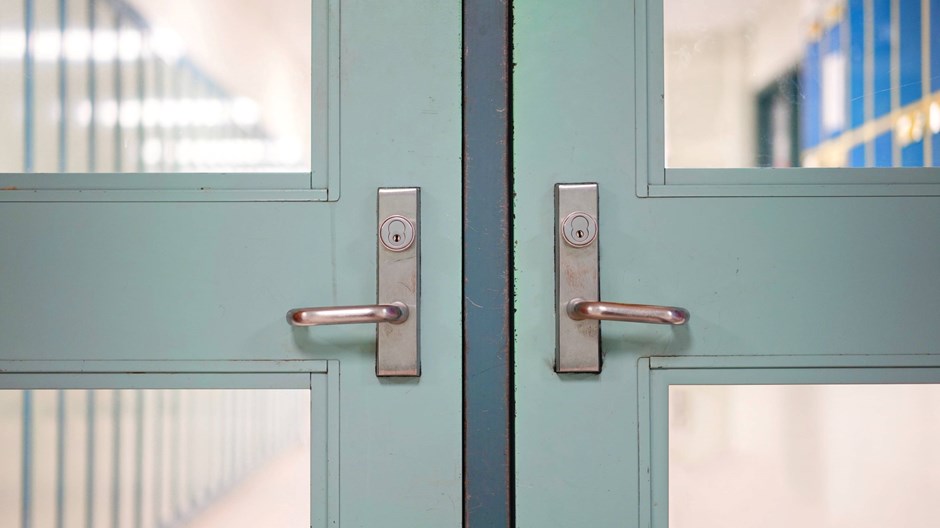 Image: iStock / Getty Images Plus
Last month's shooting at The Covenant School was not only the deadliest in Nashville—it was also the most high-profile attack on a church school in the US. The incident has shaken views of Christian schools as safe havens against violence and led administrators across the country to revisit their own security measures.
"There's been a sense of, 'Those problems don't seem to happen in our types of schools,' and (the Nashville shooting) shattered that," Sean Corcoran, who leads Brainerd Baptist School in Chattanooga, Tennessee, told Reuters.
He said the recent shooting exposed how deadly incidents can happen even when leaders "did everything right"—The Covenant School had security cameras, locking double doors, alarms, and procedures in place from a training the year before.
Safety is among the top reasons parents choose private education, but how schools protect students—staff trainings, building features, and procedures—is up to its leaders.
Several church security experts told CT they see an uptick in interest following mass shootings. The Nashville shooting in particular has been a wakeup call for parents who send their children to Christian schools and church academies.
Indiana mom Brooke Wine chose Heritage Christian School for her daughter because they have numerous security guards on campus, including at an entry point for vehicles.
"Without the proper ID or badging system, you get stopped and checked," Wine told CT. "I personally felt much safer with my child going to a place with increased protection, in comparison to many other schools we looked into."
At the Dade Christian and Masters Academy in Miami, armed security guards are posted around the building and cameras keep watch over the property. The school is in the process of moving playgrounds to less visible areas and is hiring more guards that have undergone active shooter training.
Private schools aren't subject to the same safety requirements as public schools. In Tennessee, a new law signed days after the shooting allows private schools to contract with law enforcement to hire school resource officers, like public schools do, but they aren't required to have them.
Better-funded schools have bigger budgets for pricier staff and security measures. Bulletproof glass windows and doors—which have gotten recent attention after the attacker at Covenant shot through locked glass doors to get inside—can cost tens of thousands of dollars. A few schools have also experimented with portable"safe rooms," which run $60,000 apiece.
Some states offer grants to nonprivate schools for security. Last year, the federal government increased funding by $150 million to help faith communities with security costs, but that only goes so far given the number of churches and schools across the nation.
Since 2019, 80 percent of teachers in private Christian schools say they've seen enrollment increase, according to a national study on "Christian School Growth & Sustainability." School closures and changes during the pandemic, as well as an increase in school choice laws in some states, have pushed Christian parents in this direction. Still, the report shows that 7 out of 10 challenges these schools face relate to finances and fundraising.
As interest increases with each attack and threat—religiously motivated hate crimes are up, as are reports of targeted incidents against churches—more church security organizations have emerged to meet the need. These experts consult, train, and advise churches and schools around how to approach safety and security.
Security consultant Brink Fidler of Defend Systems worked with The Covenant School in 2022 and said the training helped save lives last month. Its other clients include fellow Christian schools, preschools, churches, and family shelters in Nashville.
A dean of a local Catholic school that worked with Defense Systems said that staff "don't think it's going to happen to them, especially when you're in these private school settings that have these beautiful campuses." But security training can help administrators see their own areas of vulnerability.
Church schools have particularly ways they are susceptible to violence, said Charles Chadwick, the founder of Gatekeepers Security Services, which offers private security officer training for churches.
"You have church functions going on, so the chances that somebody not associated with the school is going to be on campus or walking through the area is real high," Chadwick said.
After spending several years as the director of security for a Texas megachurch, Chadwick told CT he "felt a calling" to help other churches get equipped. Gatekeepers now has about 500 officers in nearly 100 churches and private Christian schools in Texas.
Sheepdog Church Security founder Kris Moloney, a former military and police officer, launched a safety team at his own church in 2009, and then local churches began contacting him for training. His expertise grew into a company that has trained over 4,700 students in schools from all 50 states. Sheepdog classes include "Active Shooter Response," "Deescalating Disruptive Persons" and "Use of Force Laws," among others. While Moloney focuses more on churches, his training is used by schools as well.
The Association of Christian Schools International requires its 2,200 member schools in the US to meet certain accreditation protocols around safety, including implementing "a comprehensive written security and crisis management plan" with "appropriate training for all staff and students" and ensuring "facilities are secure and suitable for the size of the school."
Year after year, church security expert Carl Chinn is encouraged by a "growing recognition" among churches and schools of the need for more intentional, precrime planning.
"We are seeing more training based on the mental and spiritual mindset of a responsible defender," said Chinn, whose Faith Based Security Network has tracked over a decade of violent incidents on church properties. "We recognize that the primary role of a responsible defender in a faith-based organization—be it a church, school, charity or other—is to understand that we are first and foremost ambassadors of Christ."
Dwayne Harris started Full Armor Church in 2017 after he recognized a lack of practical safety training programs specific to houses of worship; his focuses on spiritual and physical preparation.
Harris, an ordained bishop in the Church of God (Cleveland, Tennessee), said there are "unique challenges and dynamics" to most ministry models, and Full Armor focuses on site-wide training. "Safety is not about having a few people doing everything right, but everyone doing something right," Harris told CT.
Harris said he receives regular requests from both schools and churches for training in safety drills, structural planning and implementation of a comprehensive organized safety program. Most leaders understand, he said, that safety leads to growth.
Churches and Christian schools may be slower to adopt high-security measures because they feel the protection of God over them, but Harris said that is no excuse. "I believe God can protect me, and yet I still put on my seatbelt and lock my doors at night," he said. "Wisdom and faith are powerful tools when combined."
Beyond physical security measures, Christian schools are also looking at ways to prevent violence.
Research associates from the Center for the Study and Prevention Violence at the University of Colorado wrote that while limiting access to firearms is important, there are many other, viable strategies to combat risks as well.
"There are often many opportunities to intervene with the perpetrator before the tragedy," according to researchers at Center for the Study and Prevention Violence at the University of Colorado, suggesting that staff and students be trained in how to recognize concerning behaviors nearly always present in violent attackers.
The researchers also suggested anonymous tip lines, which have been shown to stop potential attacks, and regular screenings for behavior threat assessment.
Schools are also offering more resources for students seeking mental health support.
"As stated 2,000 years ago, we must 'Be alert and of sober mind,'" said Chinn, quoting 1 Peter 5:8. "Your enemy the devil prowls around like a roaring lion looking for someone to devour."
"There really is evil and it is wrong and orchestrated by Satan himself who is our enemy," Chinn said.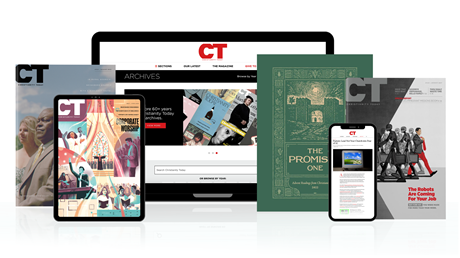 Annual & Monthly subscriptions available.
Print & Digital Issues of CT magazine
Complete access to every article on ChristianityToday.com
Unlimited access to 65+ years of CT's online archives
Member-only special issues
Subscribe
Nashville Shooting Intensifies Attention Around Christian School Safety
Nashville Shooting Intensifies Attention Around ...