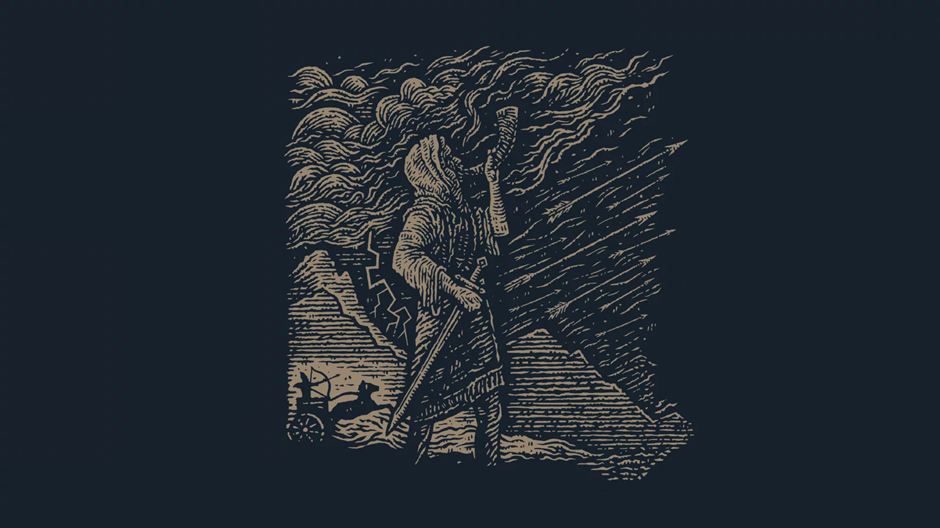 Image: Stephen Crotts
Lea Apocalipsis 21:1–6 y 21:22–22:5
Imagine un niño que es acosado en el patio de la escuela. Los niños lo rodean, se burlan de él y lo empujan al suelo. Está intentando contener las lágrimas, pero eso es lo único que puede contener; no hay manera de detener el terror y el tormento.
Entonces, casi de la nada, se detiene un coche. Es el padre del niño. «Entra en el auto, hijo», le grita el padre. El niño se escapa de los otros niños, se pone en pie y se dirige a tropezones al auto. Se alejan a toda velocidad. Cuando el niño mira brevemente por la ventana, está seguro de que sus acosadores se están riendo. El niño está a salvo, pero no se puede considerar que obtuvo una victoria. Una huida no es una victoria.
El final del libro de Apocalipsis —que también es el final de la Biblia— nos muestra una imagen, no de nuestra huida, sino de la llegada de Dios. Jesús conquistó el pecado y la muerte en la cruz. En el evangelio de Juan, Jesús dijo desde la cruz: «Todo se ha cumplido» (19:30). Aquí, en la visión de Juan, el que está sentado en el trono dice: «Ya todo está hecho» (v.6). La primera declaración fue un anuncio de compleción; la segunda es una proclamación de que las cosas van a suceder. La victoria de Jesús en la cruz fue puesta de manifiesto en su resurrección, pero llegará en plenitud en su regreso.
Sabemos que la temporada de Adviento es un tiempo de espera entre dos advenimientos. Sin embargo, la verdad es que también es una espera entre dos victorias. Jesús el Fuerte ha vencido, y Jesús el Fuerte vendrá otra vez.
Y cuando viene, viene a morar. La visión del final que ofrece el libro de Apocalipsis es la de Dios haciendo cielos y tierra nuevos, uniendo el nuevo cielo y la nueva tierra como uno solo, y llenándolo con su presencia y su luz. Se trata de una victoria que viene acompañada de una ocupación; solo que en este caso, la ocupación son buenas nuevas, ¡las mejores que el mundo podría recibir! El Creador ha redimido a su creación y ha venido a llenarla de su gloria. La historia que comenzó en el Génesis ha sido perfeccionada y completada.
Volvamos al patio de la escuela. Imagine de forma creativa un escenario totalmente diferente: en lugar de que el padre grite para que su hijo se suba al auto para salir huyendo, el padre aparca el coche, se baja y se acerca lentamente. La autoridad de su sola presencia ahuyenta a los hostigadores. Abraza a su hijo. Llama a los otros niños que se esconden y que están sufriendo, para que salgan a la luz. Decide quedarse y rehacer por completo la escena, ahora con mejores elementos y mayores alegrías. Llega la comida y la bebida. Luego llega la música. Y los helados. Abundan las risas. De alguna manera, el lugar de dolor se ha convertido en el lugar de gozo.
Glenn Packiam es pastor principal de la Iglesia Rockharbor en Costa Mesa, California. Es autor de The Resilient Pastor y coautor de The Intentional Year (diciembre de 2022).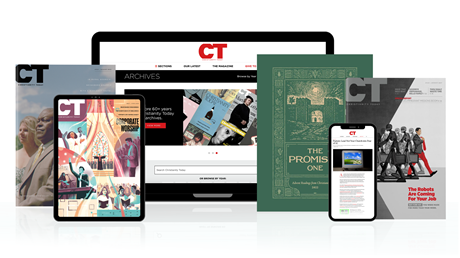 Subscribe to Christianity Today and get access to this article plus 65+ years of archives.
Home delivery of CT magazine
Complete access to articles on ChristianityToday.com
Over 120 years of magazine archives plus full access to all of CT's online archives
Subscribe Now
La mayor esperanza de todas
La mayor esperanza de todas