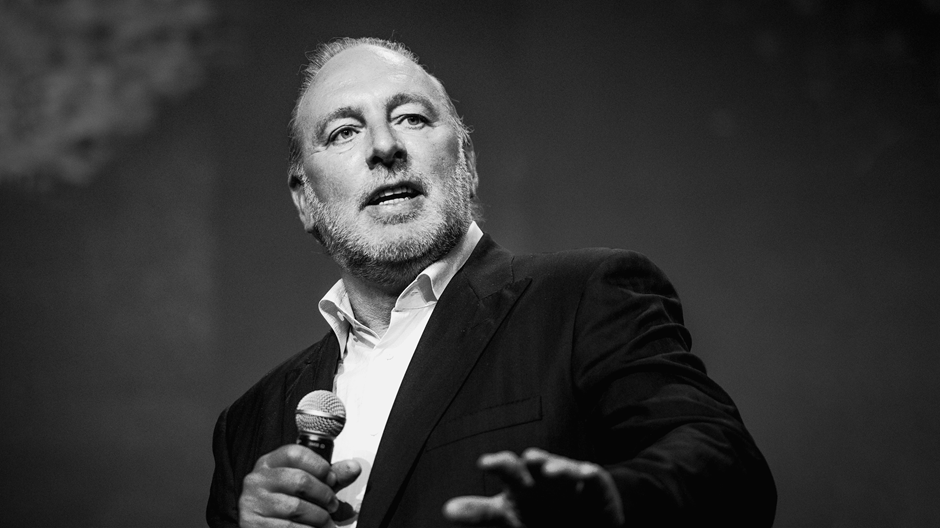 Image: Marcus Ingram / Contributor / Getty
Em Sydney, na última terça-feira (22), Brian Houston, fundador e pastor sênior da megaigreja Hillsong renunciou ao cargo à luz de um processo judicial pendente e após revelações de má conduta pastoral.
O processo judicial se refere à suposta ocultação, por parte de Houston, de abuso sexual cometido por seu pai contra um menino, na Nova Zelândia, na década de 1970. Embora Houston tenha removido o pai do ministério, denunciado-o às autoridades da denominação e tenha reconhecido publicamente que o abuso ocorreu, a polícia estadual de New South Wales alega que Houston "tinha conhecimento de informações relacionadas ao abuso sexual de um jovem, na década de 1970, e deixou de levar essas informações à atenção da polícia".
O julgamento está marcado para outubro deste ano.
Mais recentemente, o conselho global da Hillsong escreveu um e-mail aos membros sobre duas queixas contra Houston. A primeira, que ocorreu há dez anos, "envolve mensagens de texto inadequadas do pastor Brian [Houston] para um integrante da equipe, o que posteriormente resultou no pedido de demissão feito por essa pessoa". Essa indiscrição foi explicada como consequência acidental de Houston estar "sob efeito de pílulas para dormir".
A segunda denúncia ocorreu em 2019, quando Houston bateu na porta do quarto de hotel de uma ocupante do sexo feminino e passou uma quantidade significativa de tempo nesse quarto. Do mesmo modo que no outro caso, seu comportamento foi explicado como o resultado infeliz de uma mistura de medicamentos ansiolíticos com álcool em seu organismo.
A Hillsong teve um impacto internacional significativo, plantando igrejas em todo o mundo e levando o pentecostalismo para a era digital. Com o sucesso, porém, vem a tentação de fazer qualquer coisa para manter a máquina funcionando, proteger o ministro e o ministério e manter as fontes de dinheiro fluindo — mesmo que isso signifique fechar os olhos para indiscrições ou arrumar desculpas para o que é imperdoável.
O que acho decepcionante são as explicações dadas para as ações de Houston. Embora uma medicação possa afetar negativamente o estado mental de uma pessoa, nunca é justificativa para comportamentos inadequados. Essas desculpas soam vazias, especialmente para vítimas de assédio sexual.
Uma questão óbvia, corretamente observada pelo conselho da Hillsong, é que "o modelo de governança da Hillsong historicamente colocou um controle significativo nas mãos do pastor sênior". Sobrecarregar uma única pessoa com autoridade não é um sinal indicativo de uma cultura de liderança saudável. Faríamos bem, portanto, em refletir sobre qual modelo de governança de uma igreja e qual estilo de liderança são mais conducentes à transparência e à prestação de contas.
Como sugere Andy Judd, estudioso da Bíblia, devemos sempre perguntar: "Por onde o poder está distribuído? Como as decisões são tomadas e revistas? E o que acontece depois que um líder é forçado a deixar seu cargo e seguir em frente?"
Mais importante do que as estruturas de liderança, porém, é o caráter de uma pessoa. As qualificações bíblicas para um pastor não dependem de likes, de downloads, das vendas de livros, da receita da igreja, de circuitos de conferências, do número de pessoas sentadas nos bancos ou de quantas celebridades frequentam sua igreja.
Em vez disso, elas exigem que um pastor seja "irrepreensível" e "sóbrio, prudente, respeitável, hospitaleiro e apto para ensinar; não deve ser apegado ao vinho, nem violento, mas sim amável, pacífico, não apegado ao dinheiro" (1Tm 3.2-3). Jesus ensinou que "o maior entre vocês deverá ser servo. Pois todo aquele que a si mesmo se exaltar será humilhado, e todo aquele que a si mesmo se humilhar será exaltado" (Mt 23.11-12).
Durante meu tempo no seminário, entrei para uma igreja maravilhosa e fiel à Bíblia; na época em que estava sendo considerado para uma vaga de estagiário no ministério pastoral, encontrei-me com um dos pastores. Tendo me conhecido há pouco tempo, ele estava otimista sobre meu potencial, mas sabiamente cauteloso quanto ao meu caráter.
Ele disse: "Sei que você é talentoso, mas não sei se é piedoso". Trago comigo essas palavras desde então.
Há uma diferença — e bem grande, por sinal — entre ter dons e ser piedoso. É a diferença entre o show que você consegue fazer e os desejos que traz em seu coração; entre o que faz quando está em cima do palco e o que faz quando acha que ninguém está observando você.
Os acontecimentos em torno de Houston são um lembrete de que o mundo evangélico precisa de líderes que demonstrem ter um caráter cristão, e não apenas que sejam autoconfiantes em público; precisamos de líderes que cultivem discípulos, não que treinem bajuladores; precisamos de líderes que se vejam nus diante de Cristo, não que estejam envoltos no prestígio de suas plataformas. Precisamos de líderes que saibam que, quando o sucesso se torna um ídolo, encobrir as coisas se torna um sacramento.
Michael Bird (PhD University of Queensland) é reitor acadêmico e professor deNovo Testamento no Ridley College em Melbourne.
Traduzido por Mariana Albuquerque.
-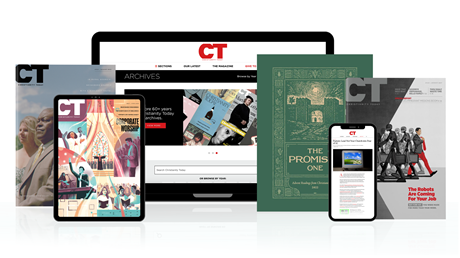 Subscribe to Christianity Today and get access to this article plus 65+ years of archives.
Home delivery of CT magazine
Complete access to articles on ChristianityToday.com
Over 120 years of magazine archives plus full access to all of CT's online archives
Subscribe Now
Pastores precisam mais de caráter do que de carisma
Pastores precisam mais de caráter do que de carisma