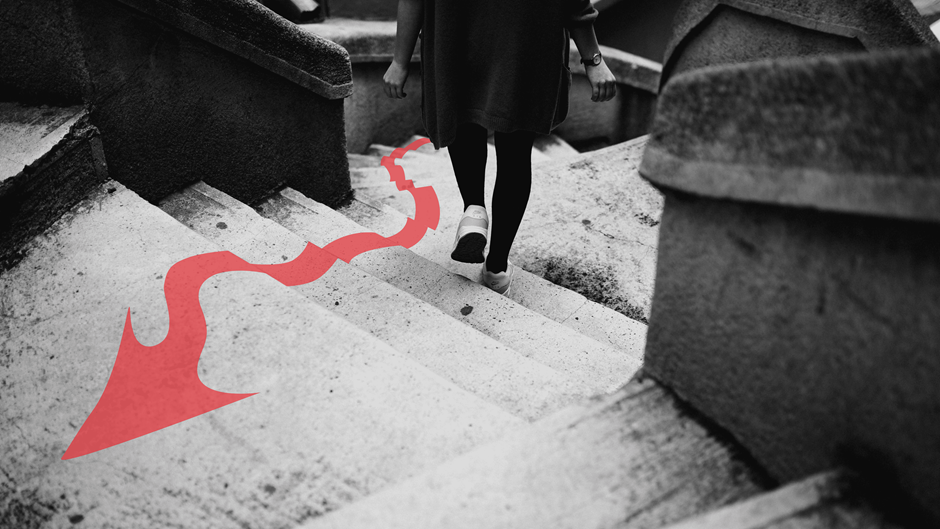 En Segunda de Corintios 2:11, el apóstol Pablo dice: «…pues no ignoramos sus artimañas [de Satanás]». Siempre perdonamos a la gente, dice en el versículo anterior, porque sabemos lo que el diablo está tramando, y no caemos en sus trampas. Una lógica similar subyace en la insistencia de Pablo en que los cristianos se pongan la armadura de Dios «… para que puedan hacer frente a las artimañas del diablo» (Efesios 6:11, NVI). Satanás tiene un plan, pero nosotros lo sabemos, y estamos preparados para poder enfrentarnos a él.
No estoy seguro de cuántos cristianos occidentales hoy en día podrían hacer eco de los sentimientos de Pablo. Muchas iglesias, ansiosas por no parecer espeluznantes, raras o preocupadas de forma insana por el diablo, tiran al bebé junto con el agua de la bañera. Apenas si lo mencionan, y mucho menos le enseñan a la gente cómo planea destruirlos y qué deben hacer al respecto. Más de un puñado de personas que profesan ser cristianos no creen en él en absoluto, y justo eso es lo que él quiere. «El mayor truco que ha hecho el diablo», bromea Verbal Kint en The Usual Suspects [Los sospechosos de siempre], «es convencer al mundo de que no existe».
Obsesionarse con el diablo nos vuelve temerosos y paranoicos, pero ignorarlo por completo nos hace ingenuos y desprevenidos. Por eso es significativo que dos de los cuatro Evangelios nos ofrezcan relatos detallados de la campaña de guerrilla de Satanás contra el Señor Jesús (Mateo 4:1-11, Lucas 4:1-13). Reflexionar sobre cómo Satanás atacó a Jesús —y cómo nuestro Señor se mantuvo firme— puede resultar esclarecedor.
Según Mateo, inmediatamente después de ser bautizado, «Jesús fue llevado por el Espíritu al desierto para ser tentado por el diablo» (4:1, NBLA). (Merece la pena recordar esto al pensar en la reciente controversia sobre el Padre Nuestro y sobre si Dios alguna vez metería a su pueblo en tentación). Como han señalado algunos comentaristas, el Espíritu estaba conduciendo a Jesús «hacia abajo»: desde Galilea hasta el Jordán, luego hacia el agua, y después aún más abajo hacia el desierto. El diablo, en cambio, quería llevarlo «hacia arriba»: a la ciudad santa, al pináculo del templo (v. 5), a un monte muy alto (v. 8). ¿La lección? A Satanás le encanta elevar a las personas antes de tiempo —para poder tentarlas mejor por medio de su orgullo, su desempeño personal, o haciéndolas ceder ante el mundo—, y tenemos que protegernos de él mediante la humildad y el servicio. Cuando Satanás nos invita a un camino alto y atractivo, nosotros seguimos el camino bajo en obediencia a Dios.
El primer ataque explícito de Satanás llegó con su primer reto: «Si eres Hijo de Dios, ordena que estas piedras se conviertan en pan» (4:3). Jesús acababa de escuchar a su Padre declarar: «Este es mi Hijo amado en quien me he complacido» (Mateo 3:17), pero desde que eso sucedió, Jesús fue conducido al desierto, y no comió nada en cuarenta días. Así que Satanás no solo atacó su hambre, sino su calidad de Hijo. Si Dios realmente te amara tanto como dice, no te haría pasar tanta hambre, ¿verdad?
La siguiente salva de Satanás comenzó con la misma insinuación, pero apuntó a la confianza de Jesús en las Escrituras: «Si eres Hijo de Dios, lánzate abajo, pues escrito está…» (Mateo 4:6). El teólogo F.D. Bruner señala que mientras que la primera tentación se centró en la debilidad de Jesús (el hambre), la segunda se centró en su fuerza (la fe). Dices que confías en la Biblia, pero ¿lo haces realmente? ¿Qué pasa con los textos difíciles o que te traerán un costo personal? ¿Pondrás tu dinero como prueba de que crees en lo que dices?
El tercer ataque fue el más descarado: «Todo esto [reinos] te daré, si te postras y me adoras» (4:9). El diablo había intentado provocar en Jesús orgullo, inseguridad e incredulidad; en esta ocasión intentó hacerlo caer en la idolatría: elevar la misión (en el caso de Jesús, el Reino) por encima de Dios. Pero una vez más, Jesús se mostró decidido. Por tercera vez, respondió citando el mismo libro de Deuteronomio: «Porque escrito está…» (v. 10). Inmediatamente, Satanás lo dejó, y Jesús recibió comida y ángeles, justo lo que Satanás le había ofrecido en las dos primeras pruebas. Más bien, busquen primeramente el reino de Dios y su justicia, y todas estas cosas les serán añadidas (Mateo 6:33, NVI).
Si queremos saber quién es nuestro enemigo, Mateo 4 es un buen punto de partida. Satanás odia la humildad, nuestra calidad de hijos de Dios, las Escrituras y la adoración. Hará todo lo que pueda para corroerlos como ácido, y es mucho más probable que se salga con la suya si no sabemos lo que pretende. Pero, gracias a Dios, no ignoramos sus artimañas. Está escrito.
Andrew Wilson es pastor de enseñanza en la iglesia King's Church en Londres, Inglaterra, y es autor de Spirit and Sacrament (Zondervan). Síguelo en Twitter @AJWTheology.
Traducción y edición en español por Livia Giselle Seidel.
Spirited Life
Spirited Life is a collision between biblical reflection and charismatic practice, aiming to make people happier in God.
Andrew Wilson is teaching pastor at King's Church London and author most recently of
Spirit and Sacrament: An Invitation to Eucharismatic Worship
(Zondervan). Follow him on Twitter
@AJWTheology
.
Previous Spirited Life Columns: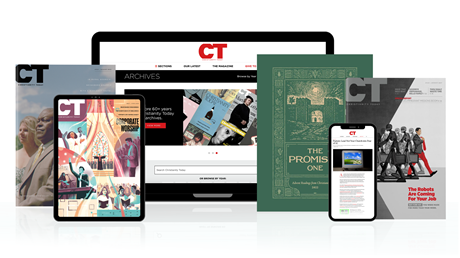 Subscribe to Christianity Today and get access to this article plus 65+ years of archives.
Home delivery of CT magazine
Complete access to articles on ChristianityToday.com
Over 120 years of magazine archives plus full access to all of CT's online archives
Subscribe Now
Cuando Satanás nos invita a un camino atractivo, nosotros obedecemos a Dios
Cuando Satanás nos invita a un camino atractivo, ...