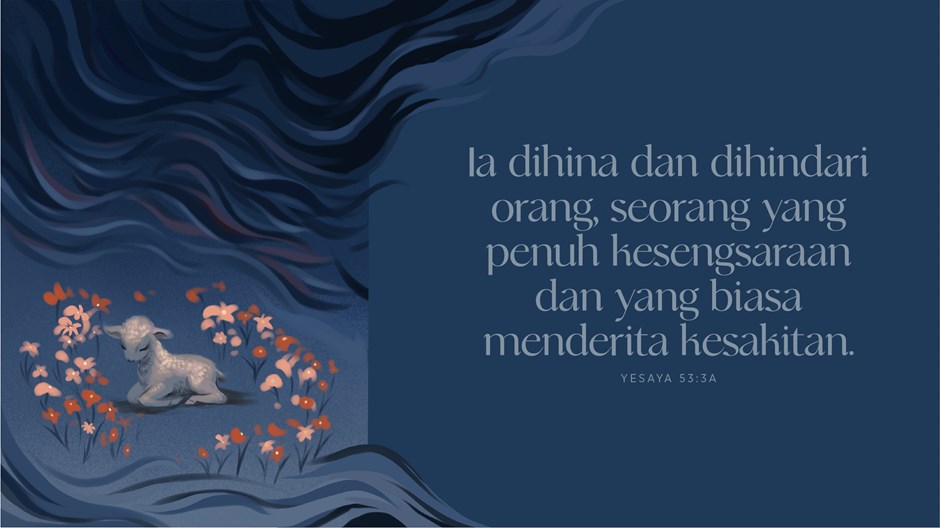 Untuk mengunduh kumpulan renungan "Berita Injil di Masa Adven," klik di sini.
Baca Yesaya 52:13–53:12
Selama masa Adven, mudah untuk membuat sentimental tentang Inkarnasi. Kita membayangkan Tuhan yang menjelma menjadi manusia dalam rupa bayi bersama ibu-Nya; kita menantikan pelayanan-Nya sebagai "Penasihat Ajaib" dan "Raja Damai" (Yes. 9:5). Benar ini adalah aspek-aspek sejati dari identitas dan kemanusiaan Yesus, dan tentu saja merupakan tema-tema alkitabiah yang sesuai untuk suasana akhir tahun ini. Tetapi kata-kata nubuatan nabi Yesaya di bagian akhir syair tentang sang Hamba—yang menggambarkan kedatangan seorang hamba Tuhan yang setia memimpin banyak bangsa—memperluas pemahaman kita tentang kehidupan inkarnasi Kristus: Yesus lahir untuk menderita dan mati.
Jalan Yesus menuju kemuliaan tidaklah mudah. Alih-alih diterima oleh dunia, Ia malah dihina dan dihindari (53:3). Alih-alih ditinggikan sebagai raja, Ia malah disiksa dan dibunuh (53:5, 9). Ini bukan sekedar tragedi kemanusiaan—ini adalah bagian misterius dari rencana ilahi (53:10). Penderitaan sukarela yang Kristus jalani mengungkapkan kesediaan-Nya, bukan hanya untuk menjadi Imam Besar kita, melainkan juga sebagai anak domba korban sembelihan.
Realitas yang mendalam ini lebih dari sekadar konsep teologis. Yesus menderita sebagai manusia dalam tubuh jasmani, yang turut merasakan aspek dari pengalaman manusia yang paling menyakitkan dan kelam. Ia tahu apa artinya disiksa dan dihina (52:14), ditindas dan ditinggalkan (53:7). Dalam inkarnasi, Yesus mengidentifikasikan diri dengan kita, bahkan dalam bentuk penderitaan kita yang terburuk. Bagi mereka yang mengalami masa liburan sebagai suatu hal yang menyakitkan atau kesepian, aspek kehidupan Yesus ini bisa sangat menghibur. Tidak ada tragedi kemanusiaan yang melampaui pemahaman-Nya atau solidaritas-Nya.
Tetapi Yesaya juga menjelaskan bahwa kisah Yesus tidak berakhir dengan penderitaan dan kematian. Sebaliknya, penderitaan-Nya adalah sarana yang harus Ia lalui agar mencapai kemenangan-Nya: "Sesudah kesusahan jiwanya ia akan melihat terang dan menjadi puas." (Yes. 53:11). Ini lebih dari sekedar pembenaran personal. Sebagai hamba Tuhan yang adil, Yesus menegakkan keadilan dan penebusan bagi bangsa-bangsa di bumi. Dengan kata lain, Yesus turut serta dalam penderitaan kita sehingga kita dapat turut serta dalam kebangkitan-Nya. Segala luka-Nya menebus luka kita dan menjadi sumber kesembuhan kita (53:5).
Saat kita merenungkan Inkarnasi dalam segala keindahannya, kita juga bisa bersyukur atas ketabahan Yesus yang telah berinkarnasi. Yesus turun dari surga dan kemudian melangkah lebih jauh lagi: sampai pada rasa malu dan penderitaan manusia yang terdalam. Ia melakukan ini demi kita. Dan ketika kita berjumpa dengan-Nya dalam penderitaan, dosa, dan rasa malu kita sendiri, kita dapat meyakini bahwa Ia tidak akan meninggalkan kita di sana—karena oleh bilur-bilur-Nya kita disembuhkan.
Hannah King adalah seorang imam dan penulis di Anglican Church, Amerika Utara. Ia melayani sebagai pendeta di Village Church di Greenville, Carolina Selatan.
Diterjemahkan oleh: David Alexander Aden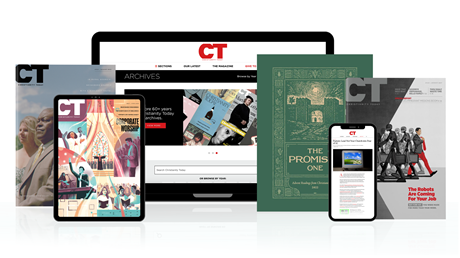 Subscribe to Christianity Today and get access to this article plus 65+ years of archives.
Home delivery of CT magazine
Complete access to articles on ChristianityToday.com
Over 120 years of magazine archives plus full access to all of CT's online archives
Subscribe Now
Tuhan yang Menderita
Tuhan yang Menderita