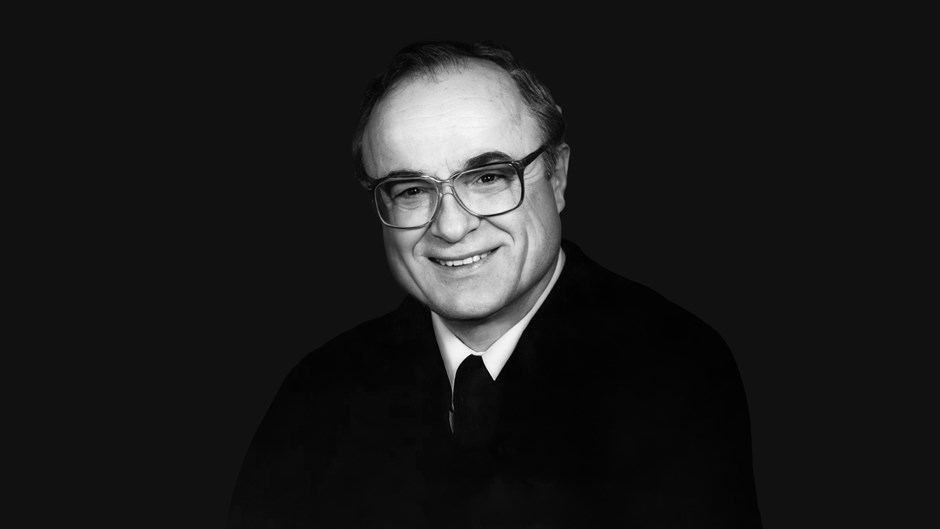 Image: Courtesy of William B. Eerdmans Publishing / edits by Rick Szuecs
Richard N. Longenecker was astonishingly productive. A world-class New Testament scholar, he not only taught and wrote prodigiously, but he helped create and care for a loving and wonderful family along with his beloved wife, Fran. In addition to his family and scholarly work, Dick served several times as a part-time Baptist pastor. If that weren't enough, in order to make ends meet in expensive Toronto, for several years Dick worked in construction, doing home renovations.
I once asked Dick how he did it all. He told me that he would try to make two days out of one, starting work very early, having a rest midday and then starting all over again. Hard work and creativity were essential qualities of Dick Longenecker.
Dick was my dissertation director, mentor, and friend. He died on June 7, a few weeks before his 91st birthday.
There are many things to celebrate about his life and work, but the foundation of who he was might have actually been his humility. His humility was, in fact, profound. Dick was always aware that when he was studying the New Testament he was studying Holy Scripture, and that for all his effort at language study and research, he might have misheard God's Word.
He came from a small city in the American Midwest, but Dick's abilities took him to Wheaton College and Northern Baptist Theological Seminary, then Edinburgh and Cambridge and the heights of biblical scholarship. He taught at Wycliffe College in the University of Toronto for 22 years.
Dick was a distinguished evangelical New Testament scholar whose work was exceptional both for its range and its prescience. At a time when the vast majority of scholars and church people thought that Paul rejected and condemned Judaism as woefully legalistic, Dick offered an alternative.
He showed that Paul did not regard Christ as the solution to the dilemma of a petrified works religion, for he had not in fact felt dissatisfied in his ancestral faith. Fundamental to Judaism, as Paul understood it, was the idea that the Mosaic law was not to be treated legalistically. This reevaluation of the Judaism that shaped Paul was very much ahead of its time.
It was not until 13 years after his groundbreaking 1964 book, Paul, Apostle of Liberty, that full scale reevaluation of ancient Judaism took off with E. P. Sanders' Paul and Palestinian Judaism.
Dick was at the vanguard of those who pondered whether Paul thought that believers' faith in Christ was actually incorporation into Christ's own faith. Dick also led the way in bringing back early 20th century ideas about the centrality of "being in Christ" for Paul. Before many other Biblical scholars, Dick was thinking about early Jewish Christianity (see The Christology of Early Jewish Christianity), and about how the Bible was interpreted in the early church (see Biblical Exegesis in the Apostolic Period).
Dick's contribution to understanding the apostle Paul is massive—and, in my view, still underappreciated. His commentary on Galatians is a staple of every scholar and serious Bible reader.
I am one of Dick's former doctoral students, but there are many. During his 22 years at Wycliffe College, he attracted dozens and dozens of fine students, many of whom are now leaders in the field of New Testament studies and ancient Judaism. When Paul, Apostle of Liberty was republished in 2015, some 50 years after its initial appearance, one of New Testament scholarship's current leading lights, Douglas Campbell, wrote the foreword. He was also a former doctoral student of Dick's.
Students came from far and wide to study with Dick, both because of the excellence and range of his scholarship, and because he was so highly regarded in the evangelical world. Dick was known to be a first-rate scholar who kept the church in view. He was an editor at Christianity Today, served on the translation committee of the New International Version of the Bible, and became president of the Evangelical Theological Society in both the United States and in Canada. Dick was invited to lecture and preach all over the world.
Dick's reputation exceeded his academic achievements and distinctions, however. He was known to be a man of exceptional character and grace. Dick was unfailingly gracious, which for someone who was honest and given to plain speaking, was almost an art form. He was also a terrific storyteller and very witty. Students adored him and still remember his classes. It may be old-fashioned, but it seems fitting to describe him as the quintessential Christian gentleman.
What stands out most to me now is Dick's unconditional kindness and graciousness. He was nonjudgmental and extremely generous. Dick was an outstanding friend to me, as I know he was to others. Dick made the name Christian come alive: it meant love and help and sharing of joy.
He once wrote that "Life is for living," adding, "Christians have a special interest in life. … because through Christ they have come into living relation with God, who is life's creator, redeemer, sustainer, and eventual re-creator."
Another time, he wrote that the Good News is that God gives calls us to active participation new life, in being the new creatures God has made us. He explained that "True faith in Christ, Paul says, is always actively 'expressing itself through love' (Gal 5.6)."
Perhaps the best way to describe the remarkable Richard N. Longenecker is that he was a man of new life and true faith. He will be remembered.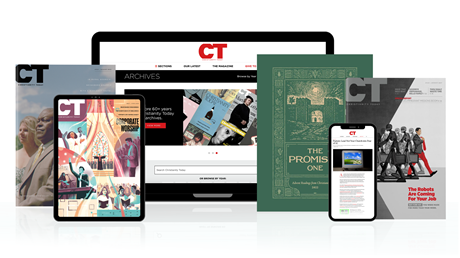 Annual & Monthly subscriptions available.
Print & Digital Issues of CT magazine
Complete access to every article on ChristianityToday.com
Unlimited access to 65+ years of CT's online archives
Member-only special issues
Subscribe
Remembering Richard N. Longenecker, Scholar Who Rethought Judaism and the Apostle Paul
Remembering Richard N. Longenecker, Scholar Who ...