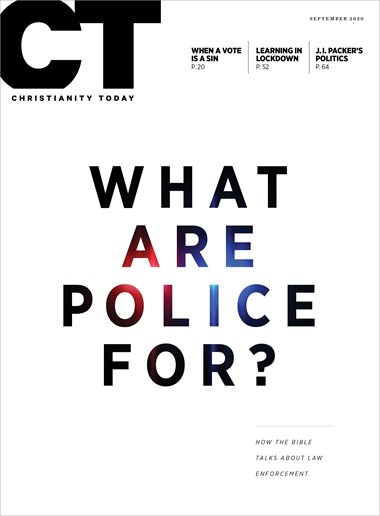 Read CT anywhere you go.
Subscribers have full access to CT's digital archives, including special issues. Download a PDF of this issue, or browse individual articles below.
About This Issue
Despite the historic fervor surrounding public debate about policing in America, little attention has been paid to the theology of law enforcement. Our cover package this month explores that theology in two parts. In the first, New Testament scholar Esau McCaulley outlines the apostle Paul's challenge to policing and the state that authorizes it. In the second, pastor Michael LeFebvre argues that Old Testament law and practice make a clear case for policing that prioritizes the protection of society's most vulnerable.