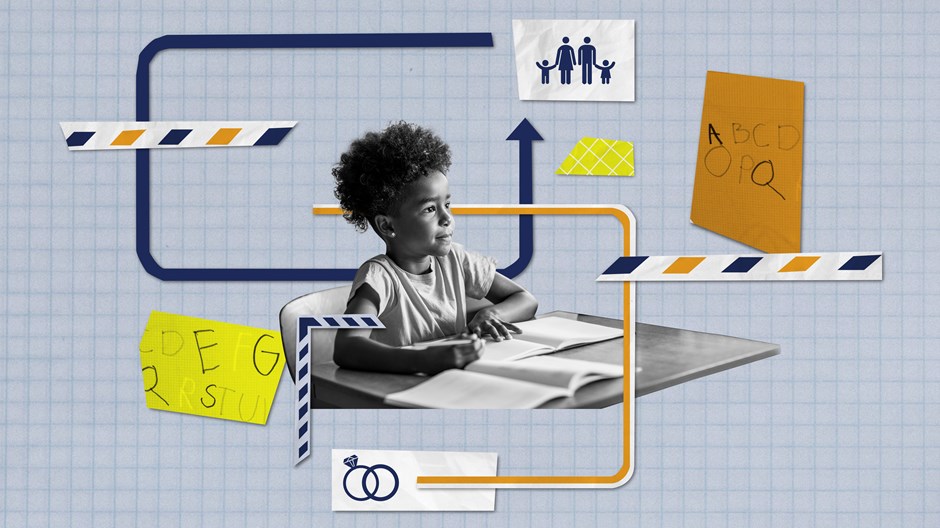 Image: Illustration by Mallory Rentsch / Source Images: Skynesher / Vctor Del Pino / EyeEm / Getty Images / Kelly Sikkema / Unsplash
If you've grown up in evangelicalism, you're familiar with what it means to cultivate a Christian worldview—the idea that all of life and life's interactions with the world have a distinctly Christian approach to them. As an ethics professor at a Protestant seminary, my career is devoted to developing a framework with which to understand and live out authentically Christian lives. My children attend a classical Christian school, and my wife is a classical Christian schoolteacher. Our entire family invests in an educational pursuit intended to produce lives "worthy of the Lord and please him in every way: bearing fruit in every good work, growing in the knowledge of God" (Col. 1:10).
Does it work?
A recent report from the American Enterprise Institute and the Institute for Family Studies called "The Protestant Family Ethic: What Do Protestant, Catholic, Private, and Public Schooling Have to Do with Marriage, Divorce, and Non-Marital Childbearing?" compares Christian (Protestant evangelical) school education with public school, secular private schools, and Catholic schools. Among the findings, adults who attended Christian schools are more than twice as likely to be in an intact marriage as those who attended public schools.
They are also about 50 percent less likely than public-school attendees to have a child out of wedlock and 60 percent less likely than public-school attendees to have ever divorced.
As for students attending Christian schools, 75 percent said almost none of their school peers have ever had sex, and 83 percent reported that almost no kids in their grade use illegal drugs.
While the report does not determine causation for these outcomes, the correlations suggest a formula within Protestant educational contexts that positively affects students' lives. What factors might have caused these results? The research findings suggest several things.
First, a Protestant worldview education, involving the transmission of explicit, value-rich morals, yields positive results for American social capital consistent with Christian teaching on marriage and family. In a biblical and Protestant framework, marriage is an institution wherein a man and woman become husband and wife and father and mother to any children their union produces. That formula is purposeful. Complementarity, chastity, and permanency as cultural goods provide society with a clear moral source to guide its actions.
Second, I see this study reinforcing the positive role of religiously informed ethics education in fostering the social capital necessary for a stable political order. In my view, modern public education offers a more free-floating morality with little basis beyond the pragmatic and utilitarian. Such morality, emphasizing consent, freedom, and autonomy, provides little by way of ethical limits regulating sexuality and marital norms. This results in fewer marriages, more divorces, and more children born outside marriage.
Third, Protestant ethical education stressing character and family formation should be as accessible as possible. Private religious education remains out of reach for many on lower and middle socioeconomic rungs. My wife and I bear witness to this. Despite having sustainable incomes, we have to find additional funds outside our regular budget to make even a modestly priced classical Christian education affordable. To replicate the social capital resulting from Protestant education, we will need to be more entrepreneurial, perhaps through vouchers or educational savings accounts. If anything, this report ratifies the need for more religion in public life and public education, not less.
Fourth, following themes from Alexis de Tocqueville, "The Protestant Family Ethic" report yet again demonstrates the inseparable connection between religion and a free and virtuous society. This merely repeats what ought to be a truism of ordered liberty (meaning freedom limited by the necessity of order). Ordered liberty requires an external value system to direct its fulfillment. Religion provides this value system and plays a mediating role. It offers a "moral ecology" of biblical authority, local church accountability networks, and concepts such as creation ordinances and natural law working together to contribute to family formation within liberal democracy.
Finally, this Protestant family ethic serves to further our thinking about the common good in uniquely Protestant ways. The common good operates as a set of conditions in society—informed by stated or unstated norms—allowing individuals and groups to flourish respective of their nature and purpose. The common good facilitates and promotes an order of justice. In Christian thinking, the common good serves as an ethic of loving social responsibility. This report helps Protestant educational institutions understand that the body of doctrine they teach has a real, quantifiable impact on persons and their communities. All Christians—not just Protestants—should view the norms of family life inherent within biblical creation as a kind of common grace and as a way to love our neighbors by upholding the ideals that allow them to flourish.
Christian educators should be encouraged by this report. It shows how the sweat and toil of raising young Christians into mature Christians pay off.
Andrew T. Walker is associate professor of Christian ethics and apologetics at The Southern Baptist Theological Seminary.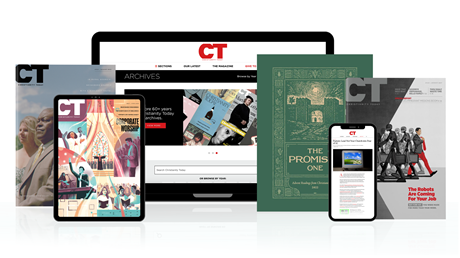 Annual & Monthly subscriptions available.
Print & Digital Issues of CT magazine
Complete access to every article on ChristianityToday.com
Unlimited access to 65+ years of CT's online archives
Member-only special issues
Subscribe
A High Bar and High Praise for Christian Education
A High Bar and High Praise for Christian Education