Laura Fabrycky, seu marido e os três filhos do casal se mudaram para Berlim, em 2016. De lá, ela assistiu, consternada, à eleição presidencial americana. "Algo parecia ter se rompido em nossa política tribal e hiperpolarizada que não poderia ser facilmente consertado", ela escreve na introdução do livro "Keys to Bonhoeffer's Haus: Exploring the World and Wisdom of Dietrich Bonhoeffer". Embora seja improvável que seu livro conserte nossa dividida cena política, ele pode servir para unir e inspirar os cristãos que lutam para encontrar uma posição fiel em meio ao cenário atual.
"Keys to Bonhoeffer's Haus" não é, em princípio, uma biografia, embora seja rica em informações biográficas. Fabrycky sabe do que está falando. Durante três anos, ela serviu como guia turístico voluntária na casa Bonhoeffer, enquanto mergulhava em estudos, entrevistas e investigações sobre a ética e os eventos que cercaram a ascensão e a queda da Alemanha nazista.
Na medida em que Fabrycky nos conduz pelos cômodos da espaçosa casa de Bonhoeffer, ela apresenta histórias sobre as tentativas de sua família de compreender aquela terra estrangeira. Em um capítulo, ela passa de uma pesquisa sobre a história da Alemanha e a evolução do conceito de cidadania para a visita de sua família ao Colonial Williamsburg, onde dois atores realizam um animado debate sobre liberdade religiosa. Ela nos leva ao treinamento árduo e obrigatório de sua filha para aprender a andar de bicicleta com segurança, a fim de analisar seu instinto de ceder ao autoritarismo. Nós a vemos lutando para amar um vizinho irritadiço que desaprova suas habilidades de jardinagem.
Em tudo isso, ela nos lembra a definição mais completa de política: "vida doméstica cívica", que, para ela, significa "o trabalho árduo e muitas vezes chato de viver uma vida comum" e a prática do amor ao próximo "expressa no preenchimento de buracos e na pavimentação de estradas, na coleta de lixo e em soluções para a poluição, no compromisso e na deliberação, na justiça e na restauração." Mesmo em tempos de desordem social, não podemos evitar nossas responsabilidades domésticas.
O que, então, podemos aprender a respeito do cumprimento dessas responsabilidades no período de doença e ruptura política em que vivemos? O leitor encontrará advertências por toda parte. Quando Adolf Hitler chegou ao poder, a maioria da igreja protestante na Alemanha, como seus concidadãos, apoiou sua liderança carismática e as promessas de restaurar a economia e o status da Alemanha. Discordando, Bonhoeffer juntou-se a outros na fundação da "Igreja Confessante". Ele acreditava que a igreja estava em "status confessionis" - um estado de confissão, como uma testemunha em um tribunal que jurou dizer a verdade. Se a igreja alemã abandonou sua confissão de fé, a Igreja Confessante prometeu agir de acordo com as Escrituras.
Mas ler e até confessar as Escrituras é insuficiente, como Fabrycky nos lembra. Em meio ao fervor antissemita, os cristãos das duas igrejas consultavam, em oração, o "Die Losungen", uma leitura diária de passagens selecionadas do Antigo e do Novo Testamento. Bonhoeffer também. No entanto, "alguns ainda marchavam à luz das tochas, com os braços erguidos, sob a Hakenkreuz, a cruz retorcida, mais conhecida como suástica".
Quando Bonhoeffer se tornou um membro ativo da resistência, ele ingressou em uma vida de morte, de ars moriendi. A entrada de seu país em um estado de loucura despertou sua responsabilidade, como cidadão e como cristão, o que o levou a dar as costas para sua reputação, sua segurança e sua obediência a um governo conduzido pelo mal. Como Fabrycky observa astutamente, ele até deixou de lado a própria justiça, sabendo que a arte da espionagem envolvia mentir e enganar.
A condução de Fabrycky através dos cômodos da casa de Bonhoeffer leva, inevitavelmente, à pergunta que ela faz a si mesma e que devemos fazer, como leitores: eu teria ficado com a maioria dos cristãos alemães e permanecido cúmplice da agenda nazista, ou teria resistido, até morrer?
Não temos permissão para permanecer a uma distância segura dessa questão. Fabrycky deseja que seu tour nos leve de volta a nossas casas. Como cristãos, como nos comportaremos em casa, nestes nossos tempos difíceis? Fabrycky não nos diz. Seu trabalho, ela escreve, é ajudar-nos a lembrar - que é nossa "responsabilidade moral" - e pesar cuidadosamente o preço de nossa passividade e nosso silêncio.
Fabrycky conclui: "Vejo, à distância, que meu país está falhando em cumprir sua tarefa de cuidar da casa. Estamos falhando em realizar o que o cuidado doméstico cívico exige e estamos sofrendo por causa disso." Eu queria que ela fosse além, emitindo um apelo mais firme a uma ação específica, aqui, em nossa terra. Talvez isso seja outro livro. Ou talvez não. Ela já nos deu, brilhantemente, chaves para alertar e informar nossa imaginação moral. É nosso trabalho usá-las.
Leslie Leyland Fields é a autora de "Your Story Matters: Finding, Writing, and Living the Truth of Your Life" (NavPress). Ela mora em Kodiak Island, no Alasca.
Traduzido por Mariana Albuquerque
Keys to Bonhoeffer's Haus: Exploring the World and Wisdom of Dietrich Bonhoeffer
Fortress Press
2020-03-24
275 pp., 15.99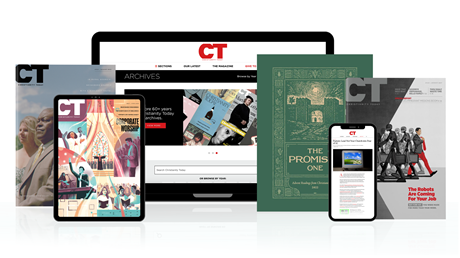 Annual & Monthly subscriptions available.
Print & Digital Issues of CT magazine
Complete access to every article on ChristianityToday.com
Unlimited access to 65+ years of CT's online archives
Member-only special issues
Subscribe
Para Dietrich Bonhoeffer, o dever cívico começou em casa
Para Dietrich Bonhoeffer, o dever cívico começou em casa