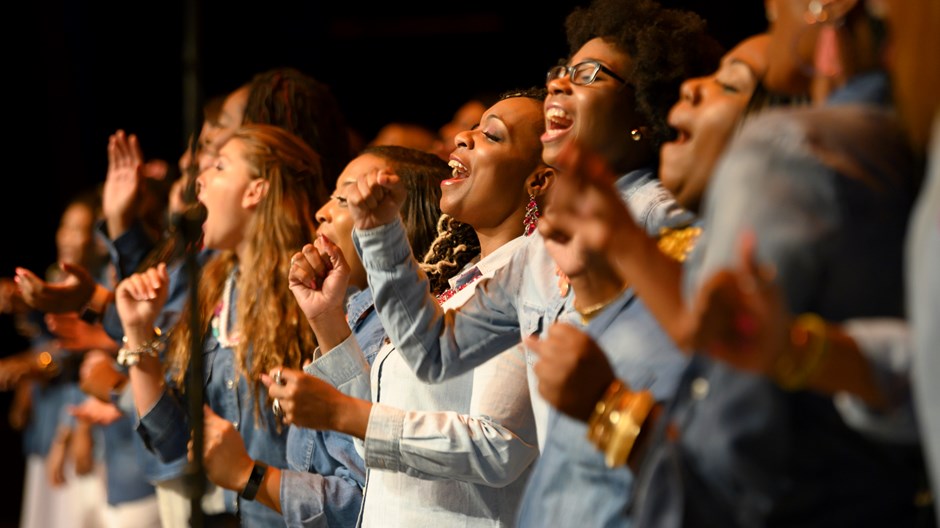 Image: Antony Platt / Netflix
In the new Netflix show Voices of Fire, Grammy Award winner Pharrell Williams and his uncle, Bishop Ezekiel Williams, envision a diverse choir that will draw people to God through gospel music. As they hold auditions to find talent in Pharrell's hometown of Hampton Roads, Virginia, they witness how the sung gospel changes the lives of its singers.
Kathryn Kemp, author of three books on gospel music, interviewed the choir's director Patrick Riddick, also a pastor, about how he saw God at work in the show.
I see that God has blessed and used you from a young child to share the gospel first in song, then through sermons. How did that experience help you bring a nontraditional gospel choir to the understanding and appreciation needed to sing gospel music?
It was kind of a one-two punch. It helped me tie together all I had experienced and knew about music, and I was able to use that to create illustrations concerning the Word of God. Some of the singers had never gone to church. Some of them had never sung gospel. And so, as I began to teach music, I began to marry it with the Word. And then experience came in, and the experience was undeniable—what they were experiencing because of that. Having the preached Word background as well causes me to be more sensitive to the purpose of what we do musically, especially in gospel music. With that awareness and that sensitivity, it just makes it easier to administer it to the singers.
Are there any divine moments that stand out to you from the show?
During the rehearsals, there were these singers that were novices or had never experienced gospel music before. And some of them were not Christian. We were in our first or second rehearsal, and I had them blending. And then I was teaching them that blending and singing together corporately is the greatest kind of worship. God commands corporate worship; there's something about when we all get together. And they began to grasp that. And the moment their sound changed because they became unified musically and in the Spirit—you begin to see tears fall. Some of them didn't even understand, and they began to lift their hands in the moment. And some of them began to come up, because Bishop was there, and say, "I don't know what's going on, but I want more of this. Tell me about this." That started about the second rehearsal, and it continued in every rehearsal that we had while we were shooting.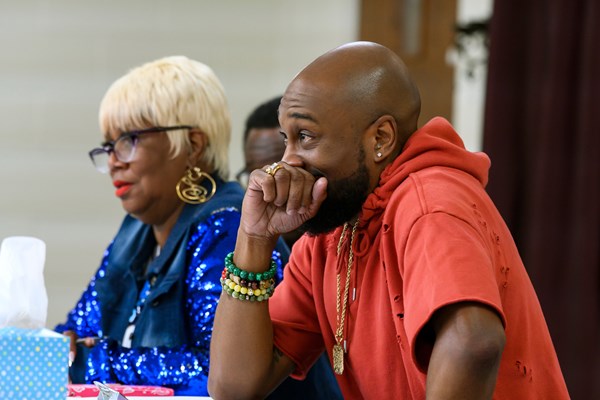 Image: Antony Platt / Netflix
What is happening now with the choir in light of the pandemic?
Not as much right now. We're actually talking about how we can safely come together and do some things to be productive because we have been down during the pandemic. We're just concerned for some of the spiritual lives of some of the singers as well as, of course, the musical readiness of the choir in general. We met maybe once or twice. But as soon as we can get back together—everyone is saying, "We just miss it. We just wanted to come. … We want to worship when we come together to pray"—it's going back to how it was.
One of the criticisms of 21st-century gospel performance is that an invitation to bring Christ into your life is rarely heard. How can salvation, redemption, and confession be brought into the concert atmosphere of gospel music?
I believe that it can be, and it should be. I know, for myself, I do it, but that has to be the objective of the person. I think a lot of what the problem is, is that everything has become so mainstream. And with all due respect, you have a lot of persons that run the various record labels that are not Christian, but within that record label, there is a Christian music division. And so then the pressure is put on the singer to simply be an artist. What is happening is people are being programmed as artistic-performing robots, and it's moved the whole objective of gospel music, which is to share the good news of Jesus Christ. And so it is our duty when we go to perform—make a way, let it be known, "Yes, I thank God for this opportunity, but ultimately the opportunity still came from God. I'm blessed to do what he sent me here to do."
Do you feel like God was present in this project?
The Scripture says, "The blessing of the Lord brings wealth, without painful toil for it" (Prov. 10:22). It's easy. It's organic. It seems like everything just falls in place. And truly with this endeavor, it was just seamless. The only struggle was that we had a little bit of time to turn it around by the time we got to the concert. But outside of that, it was just a spiritual ride that you know God was truly the captain of a ship.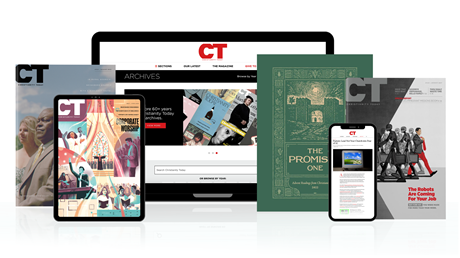 Subscribe to Christianity Today and get access to this article plus 65+ years of archives.
Home delivery of CT magazine
Complete access to articles on ChristianityToday.com
Over 120 years of magazine archives plus full access to all of CT's online archives
Subscribe Now
Netflix's 'Voices of Fire' Reveals Power of Sung Gospel
Netflix's 'Voices of Fire' Reveals Power of Sung Gospel