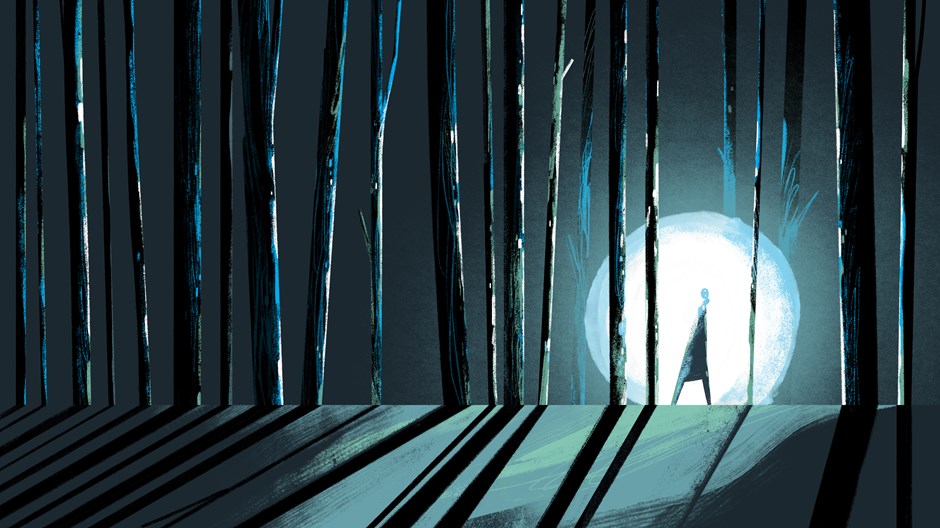 Image: Sara Wong
God uses the hard realities of life to expose our deepest fears and internal struggles. These experiences make us more self-aware so we can cultivate the spiritual disciplines necessary to lead ourselves and others well. Consider what happened to Moses, the humblest person on earth (Num. 12:3). After the people complained about their misfortunes yet again in the wilderness, Moses was miserable. He cried out to the Lord: "What have I done to displease you that you put the burden of all these people on me? Did I conceive all these people? Did I give them birth? Why do you tell me to carry them in my arms, as a nurse carries an infant, to the land you promised? … If this is how you are going to treat me, please go ahead and kill me" (Num. 11:11–12, 15).
Who would have thought that the humblest man in the world could fall so deep into despair? Have you ever found yourself in such a state of weariness? There are many days in my life when I find myself praying: "God, please don't let me become weary in doing good, for I know that at the proper time I will reap a harvest if I don't give up. Help me to press on and do good to all people, especially to those who belong to your family" (see Gal. 6:9–10). This prayer is particularly helpful when I'm going through a wilderness experience or dealing with difficult people. Prayer disciplines us to humble ourselves before God, and it also provides revelation for how to move forward.
The Downward Path
The opportunity to journey through the wilderness is a sacred invitation from God. The wilderness brings us to the humble path. It reminds us of the great charge to take up our cross and follow Jesus (Mark 8:34).
I am thankful that I have people in my life like my spiritual director who remind me of this invitation. I keep a quote from him on the desk in my home office in a beautiful turquoise frame with white vines, so I do not forget:
As you grow in your giftedness; as more and more doors of opportunity open, the temptations of your enemy will increase. Your only hope, Natasha, to remain a good steward, is to embrace your cross and take that downward path we so often talked about; the pathetic path brings death to you, but life to others (2 Cor. 4:12). In this way, you will become more and more like Jesus; the life that you'll live is the life of Christ Jesus.
There is nothing glamorous about the teachings of the wilderness. In solitude and isolation, we learn how to do the internal work, how to surrender to God. And he teaches us how to lead ourselves so we can effectively lead others on the sacred way. Growing in humility gives us proper perspective. We soon realize that reconciliation and redemption are not ours to bring about; that's God's responsibility. If we respond in obedience to his invitation, we may experience the miraculous goodness and grace of his transformation in our own lives. Then he can make us his ambassadors of reconciliation (2 Cor. 5:20).
Leading Broken People
Maya Angelou's famous advice—"When people show you who they are, believe them"—resonates with many. At one point it seemed logical to me as well. When I looked at the history of the United States, my personal history, or even my leadership and ministry journey, I saw people who were sometimes hateful, selfish, greedy, or insensitive, and thus I concluded that's exactly who they were.
The problem with this life philosophy is that it is only partially true, and it was not helpful for those I observed or for me. My limited perspective may describe a person, but it does not define their full identity. I have learned as an idealist that sometimes I just need to lower my expectations.
I'm so thankful for Bryan Stevenson's humble reminder in Just Mercy that "each of us is more than the worst thing we've ever done. … If someone tells a lie, that person is not just a liar. If you take something that doesn't belong to you, you are not just a thief. Even if you kill someone, you're not just a killer." By God's grace, these same people can learn to tell the truth, to work so they do not lack, and to love instead of hate. We all need compassion and mercy. Our fallenness is a humble reminder of the power of God's grace, and that is our greatest hope.
While it is not our responsibility as leaders to shepherd everyone through all of their life and learning transitions, we do have a duty to speak truth, extend grace, exercise humility, love well, and allow time for people to grow—if we believe that God is still in the life transformation business. We are all broken, imperfect people called to serve broken, imperfect people.
The truth of Stevenson's words can help us get over ourselves. Each of us has our own mess to confess. When we see only the flaws people show us and incorrectly conclude that's all there is to know about them, we have given up the blessed hope of understanding, learning, or seeking reconciliation. We have turned down Jesus' invitation to cultivate the intimate relationships that could change us and them. We have taken a pass on the possibility that they will be any different, that we will be any different—and so we lose confidence that we will ever learn to truly love each other. The work to overcome our misperceptions requires an extension of grace, and it requires humility from each of us.
The Secret to Humility
We learn from Moses the same thing that we learn from Jesus: The secret to humility is praying and waiting for the Father's instruction. It's no surprise that Moses became a prayer warrior in the wilderness.
In Back to Virtue, Peter Kreeft writes that prayer "is a kind of death, a rehearsal for death. In praying we die to ourselves, our wills, our ordinary consciousness and desires and concerns, even our ordinary world, and enter God's world, aligning our minds and wills with God's. We die to our time, we sacrifice our loaves and fishes to him. And he multiplies them." Prayer is how Moses conditioned himself to respond to a holy God.
Moses teaches us about cultivating a relationship with the Lord through prayer. In A Work of Heart, Reggie McNeal writes that Moses "would come to find his greatest sense of belonging in his communion with the God of the burning bush. His constant sense of being an alien among those he lived with and served had carved out in his heart a huge place for God to inhabit." In prayer, God provided perspective and perseverance for the journey.
Pray, and don't give up on people. I've had to kill the thoughts that people don't want to commit to deep change and that I can't trust or depend on anybody. These are lies from our common enemy, Satan, to get me off the humble path or to keep me isolated. These lies can keep me from seeking or asking for help. They can keep me from trusting and building relationships and a better future with diverse people from all walks of life. Humility teaches us that our earthly suffering is for one purpose only: that we might come to rely on God and not on ourselves. This is a critical lesson we learn in the wilderness.
Natasha Sistrunk Robinson is the author of A Sojourner's Truth: Choosing Freedom and Courage in a Divided World (InterVarsity Press) and the founder of the nonprofit, Leadership LINKS, Inc. Learn more at NatashaSRobinson.com. Adapted from A Sojourner's Truth by Natasha Sistrunk Robinson. ©2018 by Natasha Sistrunk Robinson. Used by permission of InteVarsity Press, P.O. Box 1400, Downers Grove IL 60515-1426. www.ivpress.com.

Editor's Note: This article is part of our CT special issue focused on women raising their voices. In "Heard," we explore how women are speaking up, not only in response to scandals or injustice, but also more broadly for the sake of the gospel and the values of Christ's kingdom. Click here to download a free digital version of our special issue.
A Sojourner's Truth: Choosing Freedom and Courage in a Divided World
IVP
2018-10-09
208 pp., 12.24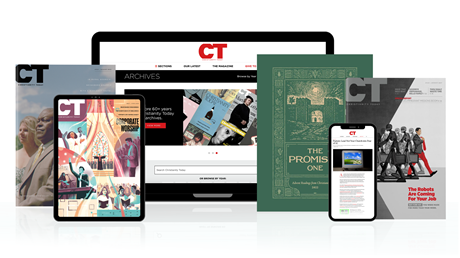 Subscribe to Christianity Today and get access to this article plus 65+ years of archives.
Home delivery of CT magazine
Complete access to articles on ChristianityToday.com
Over 120 years of magazine archives plus full access to all of CT's online archives
Subscribe Now
Weary in the Wilderness?
Weary in the Wilderness?