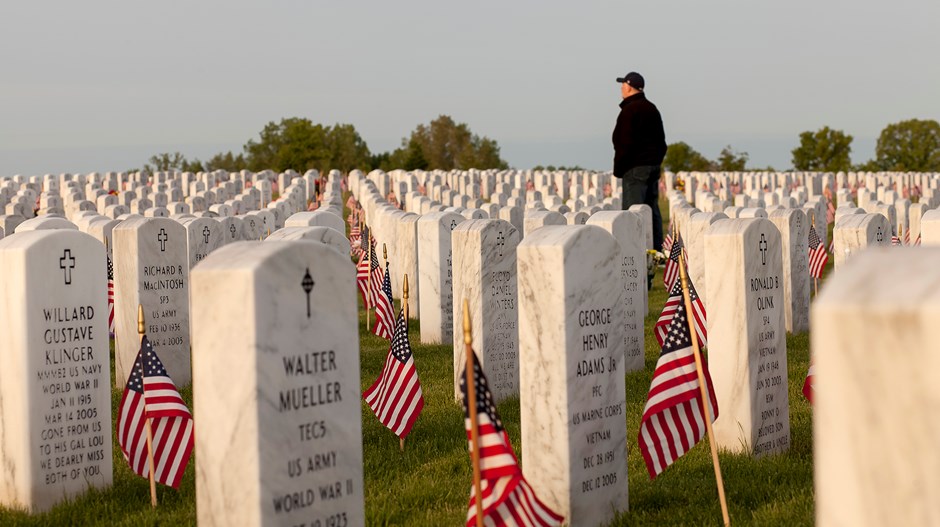 Memorial Day likely conjures up memories for all of us. Mine start from when I was too young to know what the day meant. When I was a young boy, it was a family time, a holiday from school or other obligations, and a time for picnics, multi-generational baseball games in an open field, and reunions with seldom-seen relatives.
Over the years I have gained a much greater appreciation for this day and what it means. From my first assignment in Vietnam to my last in Germany, I was continually reminded of the extraordinary sense of commitment and service in the young men and women with whom I was privileged to serve.
The Last Full Measure of Devotion
During my last assignment, as 33rd commander of the US Air Forces in Europe, I routinely received invitations to speak at memorial events at one or more of the many cemeteries in Europe where young Americans are interred. I was particularly moved by an event in Paris at the Arc de Triomphe.
The heavy traffic that normally circles that beautiful edifice at a frantic pace had been stopped, and a crowd had gathered to remember and honor French and American men and women who had given their lives in the horrible wars of the 20th century. Many living veterans of those conflicts wore the uniform they had first donned at a much earlier age, and some of them still bore the scars of war. It was humbling to be in their company that day.
For four decades, I was honored to serve with thousands of dedicated young men and women. Some of them would die in service to their country. We were extremely sad at their loss as we comforted their loved ones and each other. They gave their very best, and we were reminded that we must do the same. They died serving something bigger than themselves—the transcendent ideals that make America the country we cherish.
For us as Christians, this day should have an even more poignant meaning. Many of the same values that our nation hopes to nurture and the traits military members are challenged to embody are consistent with those perfectly modeled for us by our Savior. He was the quintessential example of service and sacrifice.
In his letter to the Roman church, the apostle Paul said, "Very rarely will anyone die for a righteous person, though for a good person someone might possibly dare to die. But God demonstrates his own love for us in this: While we were still sinners, Christ died for us" (Rom. 5:7–8).
But before he died, he lived. Boy, did he live! To the consternation of those watching him, he invited himself to the home of a hated tax collector named Zacchaeus, he challenged the hypocrisy of religious leaders by coming to the rescue of a prostitute, he exposed the meaninglessness of their religiosity by healing the sick on the Sabbath, and he challenged bigotry and insensitivity by publicly engaging in conversation with a Samaritan woman that his society said was unworthy of his time.
As Christians, this example is our heritage also, regardless of our earthly citizenship. Citizenship in his kingdom, after all, is the one that counts. Do not mistake what I am saying. I am grateful every day for that I am a citizen of America, and there is no other place on earth I would rather call home. Like most Americans, I am here by virtue of circumstances over which I had no control. I cannot explain it. I can just be thankful for it.
Patriotism and Piety
As I now view life in America as a private citizen, I am struck by the similarity of our expressions of patriotism and faith. Occasionally I wonder if we get the cross and the flag confused. As American Christians, we are indeed twice-blessed, but we should not get the two confused. America is an imperfect place, an unfinished project, an ideal we hope to make a reality.
Our citizenship in the kingdom of God is a gift extended to us freely by God's grace. Paul told the Ephesian Christians, "For it is by grace you have been saved, through faith—and this not from yourselves, it is the gift of God—not by works, so that no one can boast. For we are God's handiwork, created in Christ Jesus to do good works, which God prepared in advance for us to do" (Eph. 2:8–10).
The society in which Jesus lived also had many problems. There was hypocrisy, bigotry, poverty, and oppression of the weak by the strong, and he condemned all of that. America is probably a better place than that for even the most marginalized of our citizens, but it is not always what it should be for all of us. As Christians, regardless of our earthly citizenship, this is part of the work he left us to do. Is it our duty as Americans? Yes, it is—but even more so as citizens of his kingdom.
I do not always understand how God's providence works. I cannot explain why those extraordinary individuals we now call our "founding fathers" came together when they did. They created a country based on their belief that "all men are created equal, that they are endowed by their creator with certain unalienable rights." Their belief in these universal, eternal truths—however imperfect their understanding and expression of those truths—yielded a society in which people of faith can function with more freedom than anywhere else in the world.
Does this mean that God favors America? I often hear people express that belief, but what I read in his Word is that he favors people who rely on him, who place their trust in him, and who proclaim him as their God, regardless of their earthly citizenship. Does that ensure their health and wealth and a life of ease? No, it ensures us of the opportunity to be his sons and daughters, to tell others of the salvation that was freely given to us, to share in his suffering, and to live with him eternally.
The American writer Samuel Clemens, better known as Mark Twain, once said we should give loyalty to our country always and to the government when it deserves it. I believe he meant that our only true loyalty is to those eternal principles to which governments aspire but do not always demonstrate. There may well come times when our government takes a path we cannot in good conscience follow, and we must stand where God stands. But it is right that we devote time to remember and honor those fellow citizens who gave their all for us—we are forever in their debt.
Living a Life of Service
Most Americans will never serve in the military—actually less than one percent of our population do so. And even among those of us who do, very, very few of us are asked to give that last full measure of devotion. So what is the question for us on this day as we remember those Americans who died on our behalf? I believe that question is —for what shall we live?
Whether or not we wear the uniform of our country, we all have a service to offer, a service to those ideals that reflect God's universal truths and that our American ancestors captured in the formation of this country. When Jesus left this earth to take his place at the right hand of the Father, he left us, his bride, the church, to carry on his work. So when evil strikes in the form of a school shooting or when nature unleashes its fury and devastates property and lives, when children suffer, when people are hungry or homeless and ask "Where is God?!" we must be there and have them see him in us.
We must bring his comfort and his healing to this world. When we live lives of service to those around us, we honor the God who saved us and we honor all those who gave that last full measure to secure for us all the things we enjoy in this nation.
Someday we will find ourselves at the end of our lives looking back, and we will ask ourselves what it was all for. At that moment, we will all want to recall a life of service to something larger than ourselves, to children who needed our teaching and our example of service, to people whom we gave a hand up in time of need, to friends and colleagues whom we comforted in times of sorrow, lives with whom we shared the many physical and spiritual blessings that have been bestowed on us. If we live that life of service, we will have fulfilled the challenge of the Savior when he said, "Whatever you did for one of these brothers and sisters of mine, you did for me" (Matt. 25:40).
So on Memorial Day, and every day, we need to ask ourselves, for what shall we live? How are we doing at fulfilling not just the ideals of our American forefathers but those universal values set in place by the one who made us in his image, who sent his only begotten son to secure our salvation, the one who "created us in him to do good works?"
Roger Brady retired as a general from the United States Air Force. He speaks and writes on principled leadership and serves as minister of adult education in his local congregation. His books include Forget Success!! and Nothing Has Changed.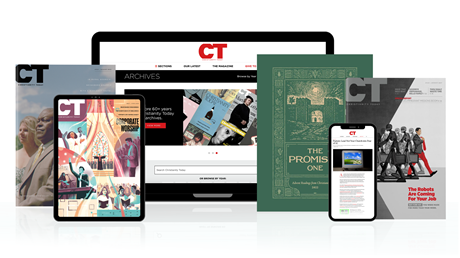 Annual & Monthly subscriptions available.
Print & Digital Issues of CT magazine
Complete access to every article on ChristianityToday.com
Unlimited access to 65+ years of CT's online archives
Member-only special issues
Subscribe
Read These Next
Trending

American Christians Should Stand with Israel under Attack

While we pray for peace, we need moral clarity about this war.

From the Magazine

I Studied Christianity with the Hope of Debunking It

A decade later, I became a Christian.

Editor's Pick

Don't Miss These African Christmas Hits

Jam out this season to highlife, Afrobeats, jazz, a cappella, R & B, rap, dance, and hip-hop artists from Nigeria, South Africa, and more.
Memorial Day: For What Shall We Live?
Memorial Day: For What Shall We Live?