true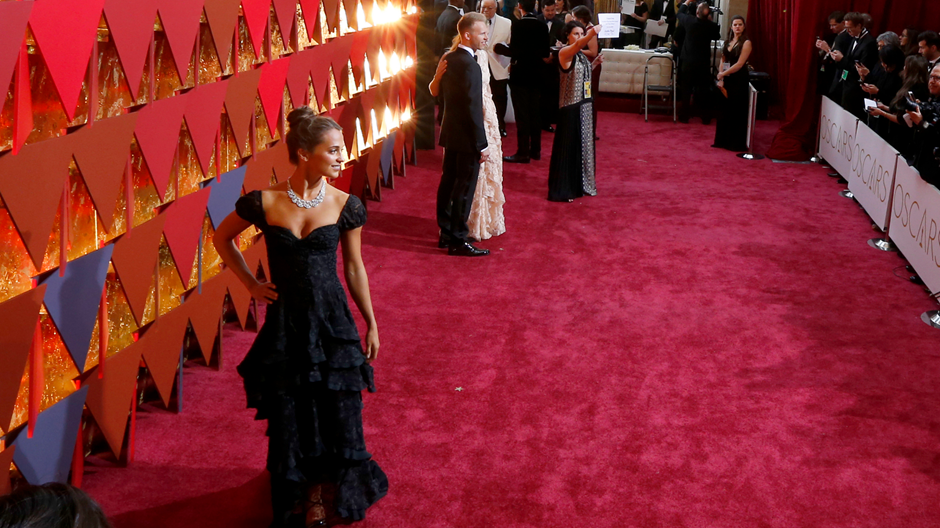 Image: Kevork Djansezian / Getty Images)
As the line between politics and entertainment becomes increasingly blurred, this Sunday's Academy Awards will showcase issues like income inequality and sexual harassment alongside the biggest performers and movies of the year.
Organizers are hoping to keep the awards ceremony focused on filmmaking rather than politics, but celebrities are set on bringing their advocacy to the forefront, starting with the red carpet, a place that used to be a refuge for small talk about movies, fashion, and celebrity gossip.
Entertainment coverage has struggled to keep up with an era where celebrities endorse #MeToo and #TimesUp as openly as they do brand designers. For this season's awards shows, The New York Times and New York magazine's The Cut announced changes in their red carpet coverage and stopped "grading" looks out of respect for more serious topics raised at the events.
We're seeing the beginnings of what could be a dramatic shift in how the media, and in return, society overall, approaches celebrity. Some of those moves come from the talent themselves, who are adjusting how they want to use their time on camera, one awards show at a time.
Actors and actresses wore black at the Golden Globes and white roses to the Grammys to symbolize their commitment to reform for women in their industry. It was a choice that uniquely spoke to the celebrity-industrial complex; suddenly, "What are you wearing?" became a chance for them to endorse a cause rather than a brand or label.
Plenty of us look to the entertainment industry, well, to be entertained. But even when the red carpet resembled a superficial fashion show, issues lurked underneath. Celebrities have always been more than their IMDB credits, and fashion, with its relationship to sustainability, modesty, creativity, and ethics, has always been more than the name on the label.
As people who value truth and justice, Christians can celebrate the power in hearing deeper tensions finally named and discussed openly.
However, as we're slowly learning, even more weighty celebrity coverage and issue-focused red carpets still fall short of the kind of engagement and informed answers we're longing for.
At the Golden Globes this year, stars like Debra Messing and Eva Longoria torched the network E! live on its own pre-show coverage over a female host who left after discovering she was paid far less than her male co-host.
Watching E!'s Giuliana Rancic and Ryan Seacrest—himself now the subject of misconduct allegations—try to handle the conversation taking such a serious turn was a little like seeing strangers stumble into a difficult topic at a cocktail party. Later, E! was also criticized for cutting away from an interview with #MeToo founder Tarana Burke. SNL then mocked an E! show doing an awards show recap where the newly "fashion-positive" faux hosts attempted to describe celebrity looks as "empowered" and "looking like it went to college."
It is not new for celebrities to use their platforms to take a political stand at awards shows or to use their fame to promote a cause. My full-time job used to be covering the celebrities who came to Washington, DC, to lobby Congress—people like Matt Damon, Gary Sinise, Matthew Perry, Harrison Ford, James Cameron, Hayden Panettiere, and Angelina Jolie.
Celebrity advocates aren't always willing to get into the minutiae—sometimes because they don't know the details of their own positions, and sometimes because their publicists worry it will dilute their brand to debate the nitty-gritty aspects of certain issues.
Stars like Jennifer Lawrence are seeking to reform their industry by writing and speaking out about income inequality. I say more power to her or anyone in a position of power who seeks to use that for positive change. She has answered tough questions about that issue in interviews since then, but I am willing to bet her publicist okayed all of them ahead of time.
On the flip side, Dwayne "The Rock" Johnson is talking about running for president but has yet to be grilled on specific policy positions. We know that it's possible for a TV celebrity who arguably wasn't taken seriously as a candidate to get elected; it happened in 2016. I am a fan of The Rock, but he should have to face some serious questions about such a serious proposition.
We should all be willing to speak out when we see something unjust within our sphere of influence. I think that is exactly what many celebrities are doing, and I believe those values are firmly rooted in the biblical principles that drive us to speak up for the oppressed and fight for justice. But I also firmly believe in the right to ask questions. Influential people who want to use their powerful platform for advocacy should absolutely be taken seriously—and cross-examined over it. The problem is, they have to be open to that.
When we see entertainment media fail to ask the "right questions" or celebrity-activists stick to shallow answers, we're reminded that the solutions to the greatest problems in the world cannot simply come from the people of the world.
The fumbling over this momentous cultural shift also points to a broader longing for moral ethics, true justice, and authoritative guidance on right and wrong that Christians find in God and his Word.
We can continue to pray for change and, as viewers, take an active role in examining the coverage we consume. I would like to see the discussions we're having in the public sphere stay substantial and potentially lead to real transformation in the entertainment industry and across society. This Sunday, I'll be watching for signs that the conversation is actually happening; that means both asking real questions and getting messy answers.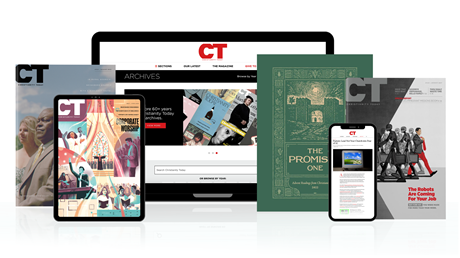 Annual & Monthly subscriptions available.
Print & Digital Issues of CT magazine
Complete access to every article on ChristianityToday.com
Unlimited access to 65+ years of CT's online archives
Member-only special issues
Subscribe
The Red Carpet Is No Longer a Refuge from Real-World Issues
The Red Carpet Is No Longer a Refuge from Real-World Issues