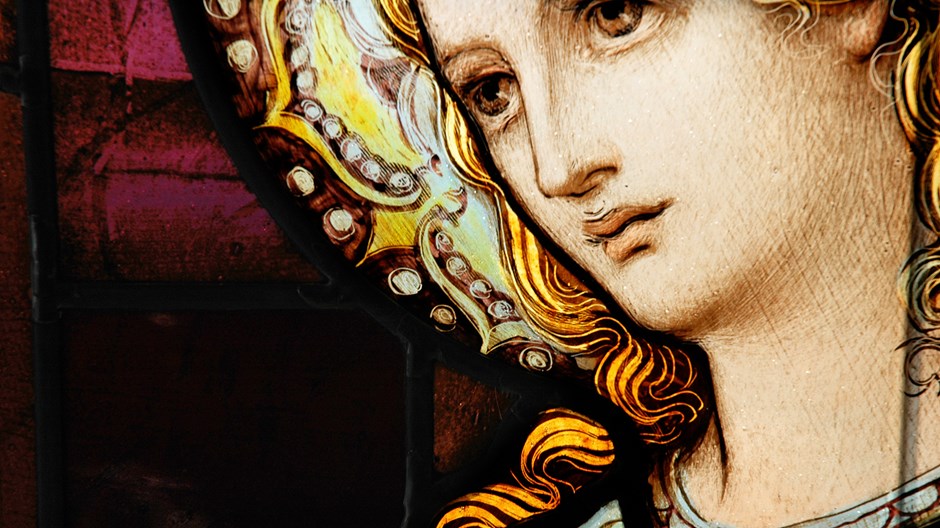 Image: mstroz / Getty Images
This Sunday marks the Feast of the Annunciation, when the angel Gabriel came to Mary with an outrageous announcement: that she would carry a human child who would also be the child of God. For many Christians, Annunciation Day—which lands exactly nine months before Christmas Day—marks the moment when Christ became incarnate and entered Mary's womb.
Mary has been a controversial figure throughout the centuries and not just in Protestant circles. For some feminists, she represents the subservience of women in the Christian faith. More recently, however, she has come to represent the opposite: the liberation of the oppressed. Mary's Magnificat, otherwise known as the Song of the Theotokos, stands for resistance. A poor, obscure woman spoke for those on the margins when she said, "He has brought down rulers from their thrones but has lifted up the humble. He has filled the hungry with good things but has sent the rich away empty" (Luke 1:46–55).
Mary's traditional title of Theotokos, or "God-bearer," may feel awkward for many Protestants, but it was affirmed by the third ecumenical Council of Ephesus in A.D. 431 (That council also reaffirmed the Nicene Creed, a decision that Protestants support.) Theologically, the title underscores what Scripture tells us—that Jesus was both a holy being and also a human baby of Mary's womb, the divine one who had her DNA and blood running through his veins. This great mystery encourages us to ponder what it means for a woman to bear God.
"Bearing God" is a task not just for women who can carry children but for everyone who will undertake it—so the church has taught for centuries. We, like Mary, are asked to take Jesus within ourselves and be the vessel of God's goodness to the world.
The medieval Christians who were deeply immersed in the life of prayer—often referred to as mystics—have helped me better understand Mary as a "God-bearer." Throughout church history, men and women have experienced profound and sometimes terrifying encounters with God that left them changed. (Some of these encounters were experientially similar to evangelical conversions.)
Francis of Assisi, whose encounter with God led him to give up his wealth, was devoted to Mary and saw her as an example of how to live faithfully even in the midst of confusion, uncertainty, and suffering. A later mystic-activist of the 20th century, Dorothy Day, felt such a deep connection to the mother of God that her own experience of motherhood was what "finally brought me into the Church." Day, who like Assisi offered hospitality to the most marginalized in society, understood what Mary faced when she became the mother of Jesus.
When Mary says yes to bearing Christ, she is intruded upon by God, deeply wounded by the Holy Spirit, and brought into the deepest poverty by the preposterous words of an angel. She braves the harshness of pregnancy and an arduous trip to Bethlehem; she gives birth far from home and without the company of the women who usually surround her; she endures a terrifying flight to Egypt to escape those who hunt her son. Although he survives, she watches him grow in wisdom, knowing the terrifying truth she has treasured in her heart all these years: that he will soon die on a cross.
In other words, Mary's choice to "bear God" required a great deal of suffering on her part.
Arguably, Jesus learned much of his bold, risk-taking faith not only because he was God's child but also because he watched and learned from his mother. The Savior of the world was, at times, meek and mild (as his mother has been described), but he was also brave and wholehearted like her.
Over the past decade, as I've watched my father battle cancer, as I've moved states, witnessed the death of a community, and birthed my four children, I have been drawn to Mary and the suffering of "bearing God." As the poet Scott Cairns writes, "When we say that she [Mary] bears him, we apprehend that she is both the one who suffers unprecedented, appalling, and unmediated contact with his Holy Presence, and the one who carries his Holy Presence to us."
In short: Her bold decision to bear Jesus points us beyond her to God.
When we become God-bearers, allowing his Word to enter us, we also participate in suffering with others. Not only do we suffer with those on the margins—the vulnerable, the young, the elderly, minorities, refugees, the homeless, the sick, and the broken-hearted— but we also learn from them what it means to bear God in the world.
What the mystics longed for is what Mary—young, poor, and humble—had from the beginning: a deep, intimate encounter with God that changed her forever. She carried God first in her very body and brought him forth into the world to transform us.
That's something to celebrate.
Christiana N. Peterson is a regular contributor at Good Letters and author of the forthcoming book, Mystics and Misfits: Meeting God Through St. Francis and Other Unlikely Saints. Sections of this piece were excerpted from Mystics and Misfits (Herald Press, 2018). All rights reserved. Used with permission. www.HeraldPress.com.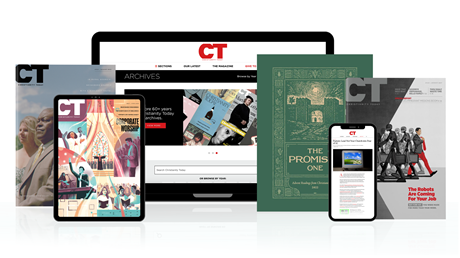 Annual & Monthly subscriptions available.
Print & Digital Issues of CT magazine
Complete access to every article on ChristianityToday.com
Unlimited access to 65+ years of CT's online archives
Member-only special issues
Subscribe
Mother Mary Is a Sanctuary—and So Are We
Mother Mary Is a Sanctuary—and So Are We