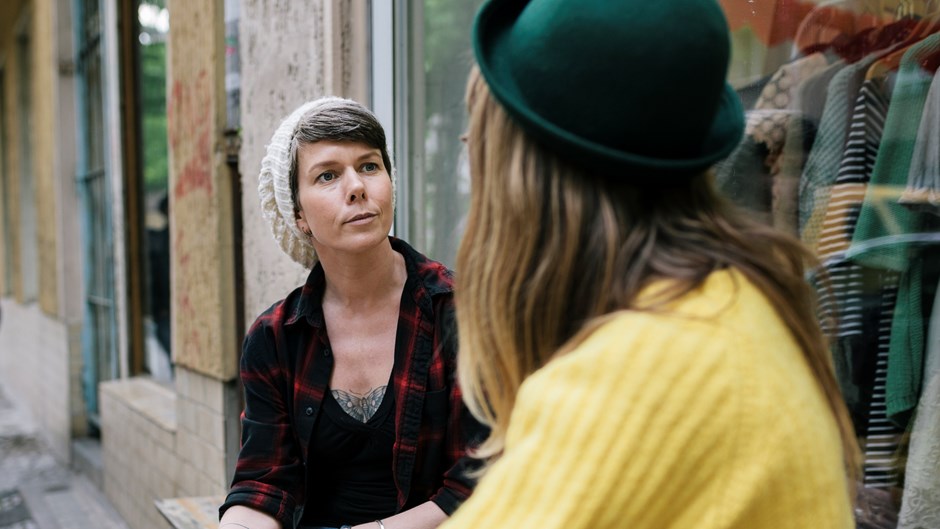 Image: Willie B. Thomas / Getty Images
I met recently with an old friend of mine. We'd gone to church together two decades ago and formed a relationship in the trenches of nursery duty and Vacation Bible School. After running through the menu of family and mutual friend updates, I asked her where she was attending church these days. She paused for a moment, as if to steel herself for the response. "Nowhere," she said.
She needn't have feared my reaction. After being burned by a string of fiery, painful church experiences, I understand the common struggle. "You're not alone," I said. "Please tell me your story."
Statisticians tell us that most streams within the church in the US are in numerical decline. Most of us committed to a local church are seeing this happen in real time right before our eyes. Even if you happen to attend a congregation that is growing numerically, no doubt you've noticed others who are slipping out the exit door.
For many believers, toxic politics, institutionalized racism, and cover-ups of sexual and spiritual abuse have, like an eclipse, blotted out a clear view of Jesus. I suspect that for every person who leaves a church, there are three more "almost dones" hovering near the exit door. (One of them might even be you.) Some have hit a period of doubt or deconstruction in their faith, others may have outgrown their congregation, particularly if they attend a church focused on seekers and/or young families. Many others carry wounds from abusive or dysfunctional leaders and are triggered or re-injured by staying in the same setting, which was the case for my friend.
When someone departs a congregation, the "left behind" response from leaders and congregants ranges from gracious blessing to gossip, shame, or silence. For those of us in the church, how do we respond well to those who leave our midst?
The Bible tells us that we are a part of one another, a body connected sinew and bone to our head, Jesus. In my own struggle with the church, the thoughtful, mature fellowship of a few good friends and a couple of church leaders have collectively helped me step back from the exit and stay connected to the body.
In those relationships, I've come to recognize redemptive attitudes and practices that can help churchgoing believers walk alongside those who are hovering on the threshold or already through the exit doors:
1. Name the losses.
First, we have to recognize the loss we experience when someone leaves our church. Although it might be easier to simply ignore the departure, we're better off naming it. In many cases, it's appropriate to mark a person's departure in a "state of the church" community meeting, congregational prayer time, or a small group setting. We have to publicly acknowledge that the body has lost someone who was part of the family. Rather than air dirty laundry or debate areas of disagreement with the leaver, we're better off embracing a spirit of lament.
2. Look in the mirror.
Leaders and sometimes congregants benefit from asking questions of leavers—not unlike a company "exit interview"—first to understand what happened and second to reflect on possible solutions. What does this leaver's exit tell us about what our congregation values and disdains? What do we need to pray about and ponder? And what can we do differently, if anything?
This reflection process helps leavers, too. Years ago as a would-be leaver, I found it helpful to have honest conversations with caring friends. Those exchanges helped me distinguish the differences between immature, un-Christlike behavior in a congregational body and Jesus himself, the head of the body. Standing near the exit door, the two can look identical. They're not.
Much of Paul's apostolic ministry in the New Testament is aimed at helping believers recognize those differences and then calling them back to individual and corporate lives that reflect the risen One.
3. Communicate your unconditional love.
Although church leaders are called to pursue someone who's left a church, that responsibility also belongs to every single one of us who has a relationship with a leaver. However, this pursuit of relationship has to be free of agendas—like trying to convince someone they need to return—and premised instead on unconditional, Christlike love.
Naturally enough, we want our leaver friends to come home to our local body. But God doesn't call us to be marketing reps for our church. Instead, he asks us simply to represent Jesus in all of our relationships—leavers included—and then to trust in God's sovereignty. As Paul writes in Corinthians, "We are therefore Christ's ambassadors, as though God were making his appeal through us" (2 Cor. 5:20). For those who are ready, this ambassadorial ministry might include assisting a friend who needs help finding a new church home.
4. Wear sackcloth and ashes.
When someone leaves the church, it's sometimes easy to embrace an "us-them" attitude where there are winners and losers. However, we're most attractive to those lurking near the exit door (or on the other side) when we curb this impulse toward triumphalism or battle-minded pride.
Instead, we're called to learn from leavers and follow the scriptural call to humility. Choosing a humble posture toward God, one another, and the world around us is part of our obedience to him. Humility also serves as a welcome mat for those outside the church and, for that matter, those on the inside, as well.
5. Listen first, then speak.
We may mean well when we rush in to try to fix a leaver's hurt or quell their doubt, but lurking just beneath that motivation is our desire to silence the discomfort we may be feeling at their words or actions. Jesus had some strong words for those who got in the way of his work in the life of another: "If anyone causes one of these little ones—those who believe in me—to stumble, it would be better for them to have a large millstone hung around their neck and to be drowned in the depths of the sea" (Matt. 18:6–7).
Although we typically apply these verses to young children, the principle extends to each one of us. By practicing compassionate, active listening, we help create a safe path back to renewed connection with God and the church. Most of us have experienced some hurt or doubt of our own, and these scars, too, can serve a redemptive purpose in shaping our listening response to leavers.
6. When appropriate, ask hard questions.
To borrow the language of Ecclesiastes 3, there is a time to listen, but there is also a time to speak. As I was standing at the exit door of the church, a couple of courageous friends were willing to "go there" with me, gently challenging me to recognize the bitterness I'd been cultivating toward a couple of former pastors. My friends saw past my self-defensiveness and anger and in so doing helped me to move toward forgiveness of those who'd violated my trust.
They also challenged my desire to place myself in the popular "love Jesus but not the church" camp. As Barna Group reported last spring, this position now represents 10 percent of Americans, an uptick from 7 percent in just over a decade. Roxanne Stone of Barna noted the challenge for stayers: "Churches need to be able to say to these people—and to answer for themselves—that there is a unique way you can find God only in church. And that faith does not survive or thrive in solitude."
I don't know if my friend will ever come back to the church, but I pray for her, anyway. When she told me her story some months ago, I wept. Although I may never see her again, I hope those tears begin to tell her a new story about God's love for her and for his bride, the church.
Michelle Van Loon is the author of five books, including the upcoming release Born To Wander: Recovering the Value of our Pilgrim Identity (Moody Publishers, summer 2018).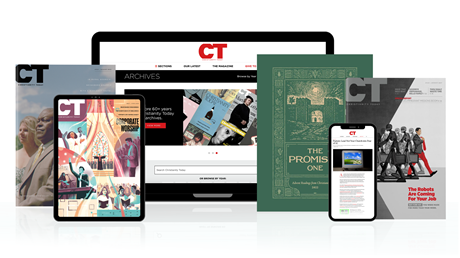 Annual & Monthly subscriptions available.
Print & Digital Issues of CT magazine
Complete access to every article on ChristianityToday.com
Unlimited access to 65+ years of CT's online archives
Member-only special issues
Subscribe
Six Ways to Support and Challenge Those Who Leave Church
Six Ways to Support and Challenge Those Who Leave Church