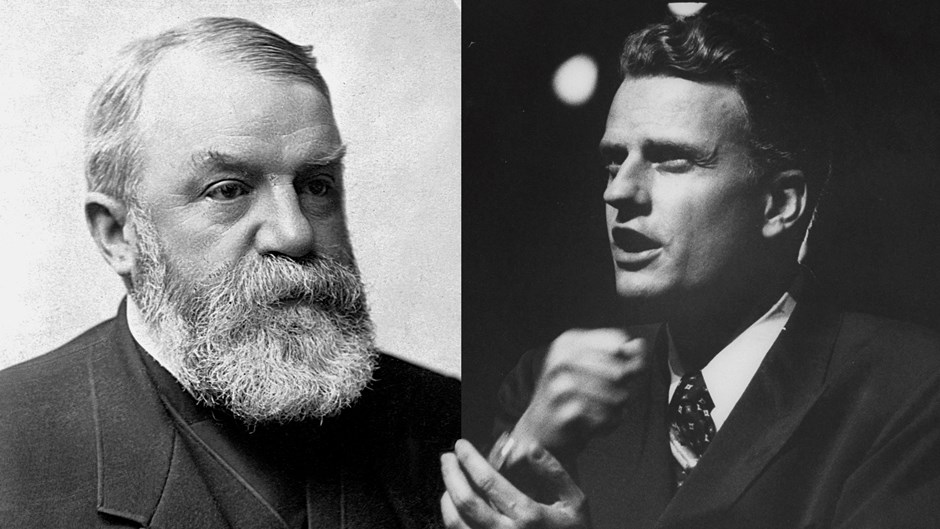 Image: Getty Images
In the wake of Billy Graham's death, many have recalled the evangelist's most pithy phrases and memorable lines in posts across social media. The onslaught of quotes comes as a fitting homage to a man who was known for his words, which brought the good news of the gospel to millions. [Read CT's special tribute issue.]
The most viral quotation from the late preacher—at one point shared every 15 seconds on Twitter—addresses Graham's own view of his death:
Someday you will read or hear that Billy Graham is dead. Don't you believe a word of it. I shall be more alive than I am now. I will just have changed my address. I will have gone into the presence of God.
It's a stirring remark that captures the heart of the evangelist's life and message—his focus on the gospel and his confidence in eternity. No wonder denominational leaders, commentators, Christian musicians, evangelists, reality TV stars, pastors, and thousands of others posted this popular quote attributed to Graham after his death.
The saying makes for a particularly apt tribute given that Graham, the most prominent preacher and evangelist of the 20th century, actually adapted it from the most prominent preacher and evangelist of the 19th century, Dwight L. Moody.
The original version appears in the first line of Moody's autobiography, released in 1900. It reads:
Some day you will read in the papers that D. L. Moody, of East Northfield, is dead. Don't you believe a word of it! At that moment I shall be more alive than I am now. I shall have gone up higher, that is all; out of this old clay tenement into a house that is immortal—a body that death cannot touch; that sin cannot taint; a body fashioned like unto His glorious body.
Some reading these familiar words might cry foul and accuse Graham of plagiarism, making the recent social media tributes seem tainted with dishonesty. Such a characterization would be unfair. As biographer William Martin observes, Moody was one of Graham's heroes; it makes sense that Graham would pattern himself after that great Chicago revivalist.
Graham never claimed credit for the words, though he identified with the message they express. He was in lockstep with Moody's understanding of life and death and the hope of heaven so much so that he had very little to add.
The most prominent source of Graham's version, which updates Moody's words with 20th century idioms at the end, appears to come from the 1999 photo biography Billy Graham: God's Ambassador, which is cited as the reference for the line in a book of quotes later released by the Billy Graham Evangelistic Association.
Justin Taylor, whose initial post of the "Someday…" quote on his Gospel Coalition blog has been retweeted over 200 times, notes that "Graham modeled significant aspects of his ministry after D. L. Moody, and undoubtedly came across the quote from Moody—who had died 19 years before he was born."
"Since the quote was not really about Moody but about their common identity in Christ and promised destiny, Graham apparently felt the liberty to apply it to his own mortality," he said, "especially since he was self-aware enough to know that news of his demise would one day be in the headlines."
This now-viral quote, originally from Moody and appropriated by Graham, draws in Christians with a sense of confidence in eternal hope of the gospel. It's an attitude that typifies the ministry of both men and testifies to their faith in what they preached. Their sermons were not just empty words nor false promises. They both believed that they had no reason to fear death. The gospel was real and eternal hope as concrete as the ground they walked on.
When it comes down to it, this quote is a 19th century (and later 20th century) paraphrase of Jesus' words to the thief on the cross in Luke 23:43, "today you will be with me in paradise," and Paul's characterization of death in 1 Corinthians 15:54:
When the perishable has been clothed with the imperishable, and the mortal with immortality, then the saying that is written will come true: "Death has been swallowed up in victory."
Moody and Graham's view of heaven stands in contrast to the current pastoral focus on "kingdom work" in the "here-and-now," leaving eternity to theologians and mystics. While the shift has advanced the church's involvement in social justice and cultural engagement, such a turn away from concrete hope in heaven would have baffled Moody and is certainly nowhere to be found in the preaching of Graham.
Their confidence in heaven did not prevent either great evangelist from being practical. Graham consistently preached on living the Christian life, with sermon titles like "How to Live the Christian Life" and "A Sermon on Change and Happiness" listed alongside "Time to Come Home" and "Packed and Ready." Not to mention the institutions that Graham helped to found (such as this very publication) to promote cultural engagement and good works here on earth.
Likewise, Moody is remembered as both as an evangelist and revivalist, and as an educator, someone convinced of the power of God in the lives of ordinary people. He famously said, "If this world is going to be reached, I am convinced that it must be done by men and women of average talent. After all, there are comparatively few people in this world who have great talents."
But even this focus on making a difference in our world was still viewed in service of an eternal goal. Both were dedicated to reaching every person, no matter their station, wherever they might be found and however they might be reached.
Moody, unlike other Christian leaders of his day, saw 1893 World's Exhibition in Chicago being open on Sundays, as an opportunity to share the gospel. He drew 130,000 attendees to evangelistic meetings he organized on a single day of the exhibition.
Similarly, while Graham is known for record attendance at his evangelistic crusades, the packed stadiums belie the even more massive scope of his television audience. Graham was certainly not the first nor most prolific television preacher, but his broadcasts spread his message beyond their geographical boundaries. His later shift toward evangelism across the globe also displays his continued desire to reach as many people as he could.
It is fitting that the final words inside the back cover of the pictorial biography of the 20th century's greatest evangelist echo those that mark the opening of the autobiography of the greatest evangelist of the previous century.
Though Moody and Graham have both left this world, their legacies live on. Indeed we can be confident they are "more alive" now that they have "gone up higher" and rest in "the presence of God." And thanks be to God, through their ministries countless others, who now joyfully join them, can say the same.
Caleb Lindgren is associate theology editor at Christianity Today. For comprehensive coverage of Billy Graham's legacy, see CT's special issue.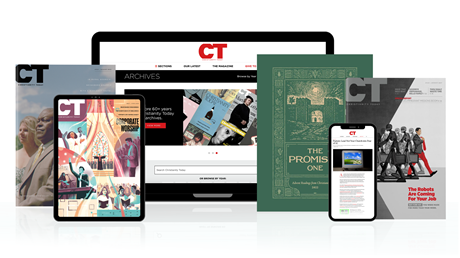 Annual & Monthly subscriptions available.
Print & Digital Issues of CT magazine
Complete access to every article on ChristianityToday.com
Unlimited access to 65+ years of CT's online archives
Member-only special issues
Subscribe
Someday You Will Read or Hear That Billy Graham Didn't Really Say That
Someday You Will Read or Hear That Billy Graham ...