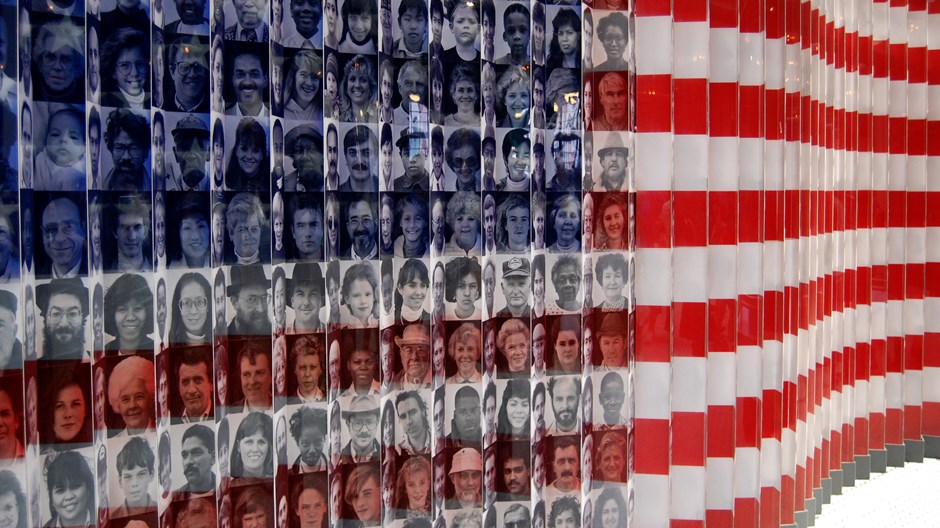 Image: Ludovic Bertron / Flickr
My story is like many others. When my wife and I got married and came to the United States, we told our parents that we would be back in two years. Our plan was to study at a seminary in Dallas and after our graduation to return to the city in Mexico where we were born, grew up, and where most of our relatives and friends live. Although it was not our original desire, 19 years later we still live in the United States where I enjoy my teaching ministry at Biola University, serving students from all over the world.
We became American citizens a few years ago when it became evident that the Lord wants us to live where we are now. Our family has dual citizenship, and we constantly face the tension to value the good of both countries and to be concerned about what happens in both nations. Just like has happened to many others, through the years our temporary residency here became a permanent one.
Nevertheless, in the last few months I have seen and experienced racism in the United States like never before during my time here. Unfortunately, because of anti-immigrant, anti-Mexican, and anti-minorities sentiments, many people now feel free to express insults that they would not have said before. For example, I have seen how my son, the son of another Biola professor, and the daughter of another seminary professor have been verbally abused at school, and some even at church, just because they are Latinos. Sadly, I want to believe their classmates only repeat what they hear from their parents without reflecting about the emotional damage they are inflicting.
The immigrant tension becomes evident when some Mexicans no longer perceive us completely as one of them, and in the United States we will always be considered foreigners even though we are now American citizens. Nineteen years ago we became "Hispanics," a broad category for Spanish speakers, when the plane that brought us here to study crossed the border. We belong to what is considered a minority group (even though in places like Los Angeles we are the majority).
Perhaps the most difficult situation for me as a father is to realize that my children also will carry with them the labels of "foreigners" and "minorities" even though they were born in the United States; they are just victims of the political and social polarization of our times. Many consider my son and other children who have suffered racial discrimination as part of the group called "bad hombres" regardless of their American citizenship.
Furthermore, members of minority groups cannot remain "neutral" in terms or racial issues. For example, Hispanics, African Americans, Asian Americans, Indian Americans and many other groups are considered "people of color," and they carry with them, even unwillingly, the baggage that comes with their cultural characteristics. In this way, the dominant and privileged group appears to be "colorless" and "culture-free," and they can choose whether to get involved in racial issues and discussions.
This situation has led me to reflect that Jesus was also an immigrant and that all Christians are immigrants. Therefore, Christ identifies himself with all of us and understands our situation. As his followers, we should imitate his example and learn from him. We should have compassion for those foreigners who come from different regions and countries because we recognize that we all are also foreigners and exiles on earth (1 Pet. 2:11).
The "immigration debate" is a complex topic and people who want to place Christ at the center of their lives also reflect these differences. It is not necessary for Christians to reconcile the different perspectives of this issue, but we must remember two central points: Jesus was an immigrant and all Christians are also immigrants. These realities should help us to have a broader outlook about immigration, such a prevalent issue that impacts so many of us.
Divine Immigrant Status
Jesus was an immigrant in coming to earth, and he was an immigrant during his time on earth. The Gospel of John highlights Jesus' divinity and starts with an amazing declaration: "In the beginning was the Word, and the Word was with God, and the Word was God. He was in the beginning with God. All things came into being through him, and apart from him nothing came into being that has come into being" (1:1–3).
The apostle John uses a term common to his readers (logos) to describe God's personality and his ability to communicate with his creation through his Word. The Word is God, the eternal creator and sustainer of the world. For Jews the expression "the Word" was related to God's personality, and for the Greeks it implied the rational mind that governs the universe. Therefore, John wants to make clear for his readers that Jesus Christ is God and the source of everything that exists.
Nevertheless, John makes an even more surprising statement in verse 14, "The Word became flesh and made his dwelling among us. We have seen his glory, the glory of the one and only Son, who came from the Father, full of grace and truth." The second person of the Trinity became a man and dwelt among us. In other words, Christ emigrated from heaven to earth to live among human beings.
We would expect that his visit was received with joy, but sadly the apostle John declares, "He was in the world, and though the world was made through him, the world did not recognize him. He came to that which was his own, but his own did not receive him" (vv. 10–11). Jesus suffered the rejection of those who were like him and that he came to save. Jesus perfectly exemplified the combination of grace and truth, yet his presence was not celebrated and valued.
Philippians 2 affirms that when Jesus became a human being he humiliated himself. Jesus willingly and in obedience to the Father took the form of a human and "lowered himself." Consequently, Jesus is the example of humility that we should imitate:
"In your relationships with one another, have the same mindset as Christ Jesus: Who, being in very nature God, did not consider equality with God something to be used to his own advantage; rather, he made himself nothing by taking the very nature of a servant, being made in human likeness. And being found in appearance as a man, he humbled himself by becoming obedient to death—even death on a cross!" (Phil. 2:5–8)
Human Stranger
The second person of the Godhead, the God of the universe, became an immigrant when he came to this world. Furthermore, Jesus was not only an immigrant in his divinity, but also in his humanity. As a child, Jesus and his family ran away to Egypt. His family had to escape to a foreign country leaving behind their relatives, possessions, and culture. They had to communicate with other people using a different language, they ate different food and had to get used to different customs. His human father, Joseph, had to leave his work as a carpenter and to find a job in a foreign land. (Matt. 2:13–15, 19–20)
In obedience to God, Jesus and his family left everything behind to escape Herod's cruelty. It is very possible that the gifts they had received from the Magi (gold, frankincense, and myrrh) helped them to cover the costs during their time in Egypt (Matt. 2:11). Then, once they were getting used to life in Egypt, they had to go back to Israel. Jesus, therefore, had the experience of moving to another country because of a desperate need, not just traveling for pleasure as a tourist.
Jesus was also an immigrant in his own land. He was from Nazareth and when he ministered in Judea he suffered discrimination from his own countrymen. At the beginning of his ministry, Nathanael expressed these words that reflected the common perception of those who believed some people were better than others because of the region where they lived, "Nazareth! Can anything good come from there?" (John 1:46).
Nazareth was a town in the northern region of Galilee and that was regarded as less important than Judea, in the south where the capital city, Jerusalem, was located. Unfortunately, as human beings, we have the tendency to become regionalists and to value our own land over others. Jesus, the King of Kings and Lord of Lords, identifies himself with those who are marginalized and whose value is downplayed because of their birthplace.
Just Like Jesus
All Christians are immigrants. The Bible clearly teaches that when we receive the gift of eternal life that Jesus graciously offers, we become citizens of heaven and now live as foreigners and strangers on earth as the people of faith. (Heb. 11:13) Our faith reminds us that this life is not all that exists and that now in Christ we have a new heavenly citizenship that unites all believers (Phil. 3:20). This reality does not invalidate our national citizenship nor prevents us from actively serving our society, but it does give us a broader, eternal perspective.
While all Christians are immigrants in a broader sense, many of us are also immigrants in a country or region different than the one where we were born and grew up. Those of us who know how it feels to live in a foreign land can identify with Jesus who understands our situation and brings comfort to us. Our Lord experienced the same situation that many immigrants around the world face every day. Jesus is our refuge and our source of inspiration to move forward in spite of immigration conflicts.
When we acknowledge that Jesus was an immigrant, we all can also have empathy for the foreigners and immigrants who live around us. In fact, the biblical narrative stresses the divine calling to treat foreigners with dignity and respect. In the Old Testament, God reminded his people that they were once strangers in Egypt and that this reality should motivate them to understand, care for and welcome the strangers among them (Ex. 22:21; Ex. 23:9; Lev. 19:33–34; Lev. 24:22; Deut. 10:17–19; Deut. 24:14–15; Jer. 7:6–7; Jer. 22:3; Ezek. 47:21–23; Mal. 3:5; Zech. 7:9–10).
In Matthew 25, Jesus said that when we receive a foreigner or stranger (in Greek, xenos) we are receiving him and when we reject a foreigner we are rejecting him (v. 35; 43). Our calling is to see people with the eyes of Christ, that is, as people with intrinsic value and dignity regardless of their origin or social condition.
To be a Christian is to be an immigrant. It means to live with the tension of having two "nationalities" (three for me and many others), earthly and heavenly. Our main loyalty is to Christ, but we also remain committed to our fellow citizens here on earth.
Of course, every country has the right and responsibility to protect its citizens. There are rules and regulations that we need to obey and legal processes to follow as good citizens. However, as Christ followers we also remember that we are also foreigners and immigrants on earth and we have a responsibility to the foreigners and strangers in our midst, to invite them in as brothers and sisters of Christ (Matt. 25:35–40).
In this climate of social uncertainties, followers of Christ are called to be the aroma of Christ that brings refreshment to our environment. As Christians, we should build bridges that promote Christian unity and that lead people to Jesus. Only when we receive and accept the call to live beyond our national loyalties can we fully become effective ambassadors of the heavenly kingdom.
Octavio Javier Esqueda is professor of Christian higher education in the doctoral programs in educational studies at Talbot School of Theology at Biola University. He has several publications on Christian higher education, theological education, and the Spanish Reformation.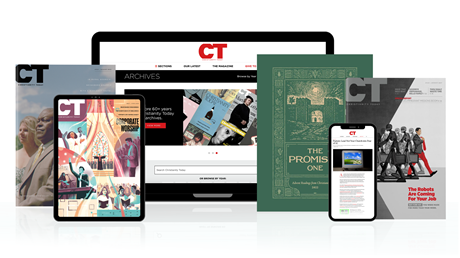 Annual & Monthly subscriptions available.
Print & Digital Issues of CT magazine
Complete access to every article on ChristianityToday.com
Unlimited access to 65+ years of CT's online archives
Member-only special issues
Subscribe
Read These Next
Trending

American Christians Should Stand with Israel under Attack

While we pray for peace, we need moral clarity about this war.

From the Magazine

The Unusual Epistle that Helps Me Counsel on Sexuality

Jude has strong words for immorality in the church. Yet he advocates for mercy for those who doubt.

Editor's Pick

Don't Miss These African Christmas Hits

Jam out this season to highlife, Afrobeats, jazz, a cappella, R & B, rap, dance, and hip-hop artists from Nigeria, South Africa, and more.
What's Your Immigration Status? Divine.
What's Your Immigration Status? Divine.