true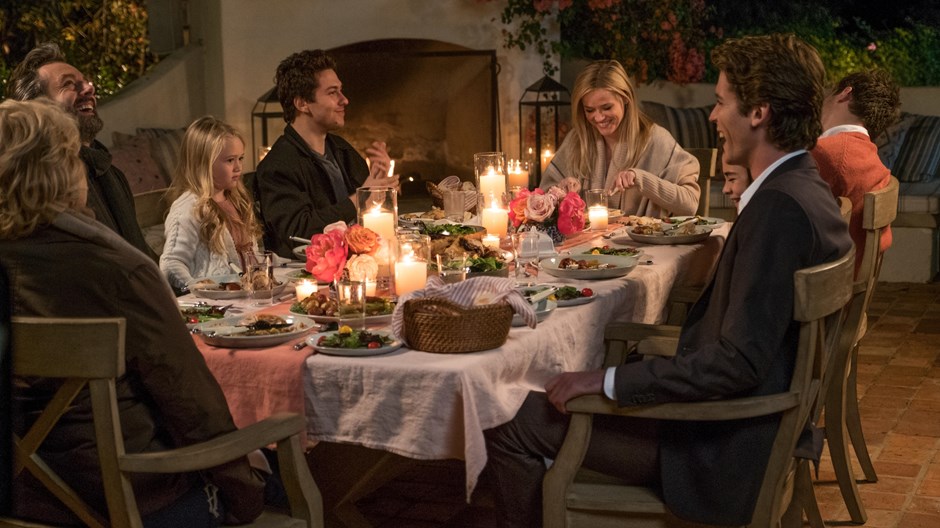 Image: Courtesy Open Road Films
As far as I'm concerned, the phenomenon of "hate-watching" was invented for women viewing romantic comedies. I dislike the trappings of romance and the pitiful reduction of characters to clichés that define most rom-coms—yet I still watch at least a few every year. I do so in part because a good one can feel like comfort food: It's warm and soothes my secretly mushy heart.
Nancy Meyers's rom-coms, including It's Complicated and Something's Gotta Give, are good examples of the genre's potential. Now, though, her daughter has also gotten into the rom-com business: Home Again, which came out September 8, is written and directed by Hallie Meyers-Shyer. It is her first feature film; Nancy Meyers also co-produced it.
Home Again is about how sometimes we have to re-find home. I love that idea. In my 30s, I've already spent some quality time searching for, clinging to, creating, and recreating "home." Unfortunately, though, the movie implies that home is about the people with whom we make it—a concept often taken for fact in this genre about "soulmates" and finding "The One."
Alice (Reese Witherspoon), the film's protagonist, is a 40-year-old woman starting her life over after a divorce. She has two daughters, a floundering career, and a big house. She has recently relocated her family back to Los Angeles, so it's natural that Alice would lack a community or a sense of home that is more than a place. Yet she happens to own a place that feels like a resort.
Because she's floundering—but still has the room to "be a patron of the arts"—she allows three young men who are attempting to make it in Hollywood (Pico Alexander, Jon Rudnitsky, and Nat Wolff) to move into her guest house rent-free. This setup for a pretty standard situation comedy ought to lead to heartwarming hilarity.
It doesn't.
Alice's struggle to ground herself seems vaguely superficial and not very much like a crisis. She says she is "alone and terrified," but the movie doesn't back up the claim. Alice, after all, has a vast safety net in the form of her mother (Candice Bergen), a house, and an unusually thoughtful estranged husband (played by Michael Sheen). She even has the freedom to unload on her only client (Lake Bell) without consequences while drunk. (Alice, who is frequently told she is handling things well and emotes a sense of "I got this," actually seems to make a lot of her decisions drunk.)
There are seasons in a life where we all question where or what our home base is. Moving out of our parents' house for the first time. Leaving college. Roommates. Divorce. Finding ourselves living a different life than we planned. All can be triggers for a sense of homelessness. Home Again attempts to find sympathy and comedy from the similarity between Alice's season in life and that of the three 20-somethings attempting to establish their first careers. But it doesn't dig much deeper than making the point that Alice, despite her determination to act her age (and look her age—the movie dresses her in "mom jeans"), can relate to 27-year-olds. Despite its big theme of "home," it never really makes a point about what "home" means beyond a fizzy montage of good company around a table. Instead of tackling the deep well of pain and redemption found beneath identity questions, the film turns such questions into clichés.
Admittedly, this movie has plenty of superficial style. The aesthetics are all in its favor. Alice works as an interior designer and seems obsessed with image, so her home is immaculate. But if "home" is more than a place, the focus on physical surroundings and the very solid, unchanging nature of the house where Alice lives seems to undercut the theme.
The movie struggles with wit, as well. Witherspoon and Bergen are both funny at times, and so is the interaction between the three men and Sheen, but the script heavily relies on "inappropriateness" and spelling things out—describing the boarders as, respectively, "live-in childcare, full-time tech support, and sex" for example—rather than surprising moments or even the actors' ability to sell a scene.
It's fair to say that I hold rom-coms to a higher standard than most—but this piece of the rom-com tradition, which managed to assemble both cast and crew from veterans, takes itself quite seriously, as well. Meyers-Shyer recently wrote for Refinery29 about the difficulty of making a modern rom-com and Hollywood's resistance to female-centric movies. Home Again's set design, she pointed out to NPR, frames Witherspoon as a woman casting male influence out of her life—and yet she's sleeping with one of her male boarders, still flirting with getting back together with her ex, and inherited the luxurious house from her famous dad.
It's no surprise, then, that a quick browse of the reviews on Rotten Tomatoes reveals critics saying the script is built on entitlement and white privilege. I wish Meyers-Shyer had taken her characters as seriously as her opportunity to make a movie. Pointing out Alice's relative good fortune would have been a start: Benefits and advantages don't make life questions less painful, but expensive surroundings also don't make a home, any more than sex equals love or blood makes a family closer.
Christianity, by contrast, has always addressed life questions outside of circumstances, geographic location, or even the people with whom we live. "Home" to a Christian is meant to be an eternal anchor that stands firm despite the reality of such concerns. We can always return to such an anchor, time after time again.
I wouldn't expect a Hollywood movie to advocate an eternal solution; the quest for one, however, is very human. Alice is looking for an anchor for her soul more than a person or people to make her feel at home. The best fictional stories acknowledge that kind of deeper context—and the inability for the world to completely fulfill such a longing.
Similarly, the best rom-coms aren't just about the search for a person to share life; they're also about the longing to be seen and known—a longing we all know in real life only exists in pieces, divided among relationships and fractured by short attention spans and human failure. The best rom-coms not only get the wish fulfillment right but also make the viewer feel better about the limits of real life.
That's why I'll keep hate-watching rom-coms: I'm always looking for a new one that feels as comfortable as my favorites. Unfortunately, Home Again just doesn't make that cut.
Alicia M. Cohn is a freelance writer. She is a native of the Midwest, former homeschool student, graduate of Wheaton College (near Chicago), and a previous intern at Christianity Today magazine. She continues to take journalism internships, thanks to this interesting economy, though hopes not perpetually. Above all, she expects God to illuminate each step on the path ahead. Follow her on Twitter @aliciacohn.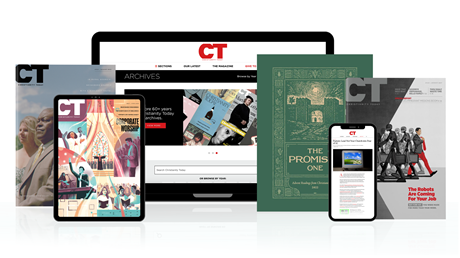 Annual & Monthly subscriptions available.
Print & Digital Issues of CT magazine
Complete access to every article on ChristianityToday.com
Unlimited access to 65+ years of CT's online archives
Member-only special issues
Subscribe
'Home Again' Fails to Challenge Shallow Notions of 'Home'
'Home Again' Fails to Challenge Shallow Notions of 'Home'