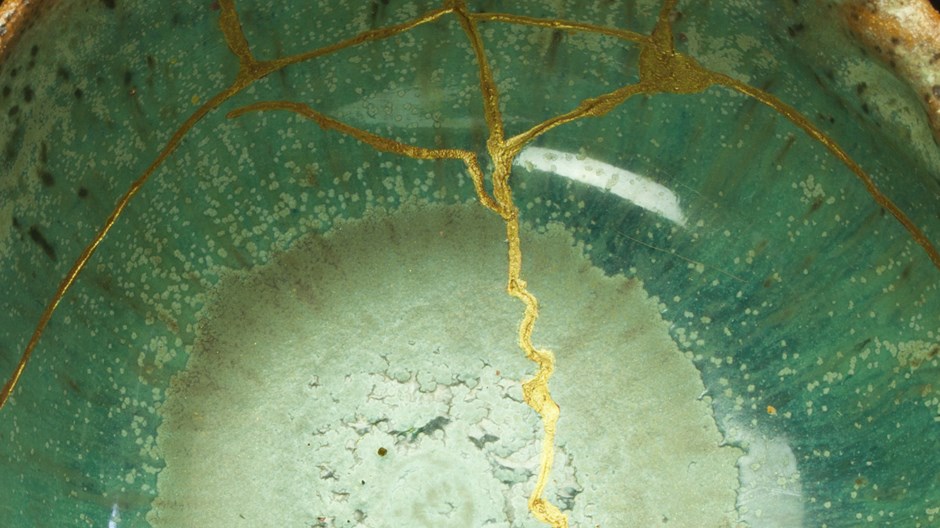 Image: photoBeard / Getty Images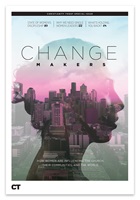 Editor's Note: This article is part of "Change Makers," our CT special issue focused on some of the ways women are influencing the church, their communities, and the world. In this special issue, we've included articles that explore trends in women's discipleship, examine research on women and workplace leadership, highlight women who are making a difference, and grapple with the unique challenges female leaders face. Click here to get your own copy of "Change Makers."
In recent years, I've heard this unusual comment: "I hear you know how to talk to white people about being white." Now, the funny thing is: I'm not white. I'm ethnically Korean.
As a Korean American woman, I've spent the past several years traveling across the country, training Christian leaders on how to engage in cross-cultural ministry and steward their ethnic identities for the sake of the gospel.
This journey started for me with a Korean Christian fellowship at MIT. I came to college wanting to run from my ethnic identity because of the brokenness and division I saw in my own people. The Korean churches and the mostly white churches I'd attended were essentially silent on racial and ethnic issues, and I was ready to jettison my faith because it seemed irrelevant to the pain and racism my friends, family, and I faced in the real world and to the ethnic tensions that boiled over all around me.
But God brought me, almost against my will, to an InterVarsity group of Asian American college students who loved Scripture, prayer, and sought to live a kingdom-centered life. They talked about what it meant to be Asian American and follow Jesus. Asian, black, Latino, and white women and men came to speak to our group about how God shaped their ethnic journeys and invited them into deeper racial reconciliation and justice. Jesus looked beautiful in them. In those crucial years, I became a whole person. In learning to own my voice as an Asian American and as a woman, my leadership flourished.
Brokenness beautifully restored
It wasn't being "colorblind" that made me grow as a believer. It was instead being aware of my ethnicity: its beauty that God wants to affirm and amplify, and its brokenness of sin, idolatry, racism, and pain that he wants to heal.
In Japanese Kintsukuroi pottery, when a vase breaks, it is not discarded. Instead, the potter takes a gold or silver lacquer to reseam the broken piece back together.
In Japanese Kintsukuroi pottery, when a vase breaks, it is not discarded. Instead, the potter takes a gold or silver lacquer to reseam the broken piece back together. The beauty of the piece is defined by that brilliant vein of gold. Such is the story of Jesus in our lives: It shows the beauty of what God intended and the power of the gospel to restore what was broken, including our ethnic, cultural, and racial experiences.
In recent years, I've trained women and men of every ethnicity on how to own their ethnic stories and invite Jesus into their ethnic journeys. During one training, my black colleagues prayed over some of the white men and women in the room. "You are precious and made well in the image of God," they prayed. The white men and women wept as they received such a blessing. In a world that is divided across racial and ethnic lines, such a prayer was a declaration of the power of the gospel that breaks down every dividing wall. After this experience, these white men and women began to lead differently. Their evangelism, ministry planting, and spiritual authority increased dramatically as they ministered to students of every ethnicity. I see this again and again with women and men of every cultural background: Increased ethnicity-awareness births greater spiritual leadership.
Equal versus same
Colorblindness says, "We're all the same." This mindset may be a well-meaning response to overt racism, but treating everyone as the same is different from treating everyone as equals. We are equal in the eyes of God, but we are not the same—we are different from each other in our experiences of culture, ethnicity, race, and injustice. Colorblindness unintentionally pretends like cultural differences and painful histories don't matter.
In contrast, ethnicity-aware witness means that women and men of every ethnic background can humbly and boldly share about Jesus with people who don't look like them (instead of reaching primarily to those who share their culture). Our ethnic identities become the vehicles, the embodied testimonies, of Jesus' power in our lives. When we can talk about who we are and engage and honor our differences, we build a much firmer foundation for pursuing long-term reconciliation and justice.
During one summer training for InterVarsity staff, I led a multiethnic group of women and men on owning their ethnic stories, crossing cultures, lamenting and confessing places of pain and sin, and preaching the gospel via the lens of racial reconciliation. We washed one another's feet and blessed each other. When they shared how Jesus was healing them of self-hatred, sin, racism, bias, and fear, they invited people into the kingdom. Native, white, Latino, Asian, black, and Middle Eastern students became Christians as a result.
There is a way
My book, Beyond Colorblind, explores the fruit and learning of such stories. However well-meaning the intentions, colorblindness won't solve ethnic division. The church needs tools, language, and a new framework for pursuing and embodying God's restoration and shalom in its body. Because I've seen Jesus bring healing, repentance, and deeper commitment to ethnic reconciliation and justice, I am hopeful that the church can be what it was meant to be: intentionally loving across ethnic divisions, caring for the vulnerable and oppressed, forgiving our enemies, and declaring the gospel in all that we do.
When I speak to churches and groups about how their ministries can grow in multiethnic kingdom values, I'm sometimes told, "I've never seen a woman—particularly an Asian American woman—lead an entire conference." When I first heard that, I thought, You know what? I hadn't either. It made me grateful for the lessons God has taught me through the men and women who've affirmed my voice and leadership. Some of my biggest advocates have been those who do not share my gender or my ethnic background: white men, black pastors (women and men), and Asian men. We need more ethnicity-aware Asian Americans to lead and speak from the front. We need to embrace the gifts of black and Latino leaders as we pray for healing in our nation. We need more ethnicity-aware white women and men who can help shepherd their congregations into an ethnicity-aware kingdom witness.
Ethnic division is a realm where our secular society is desperately fumbling for solutions. It's for such a time as this that we need women and men of every ethnic and racial background to say, "There is a way to see healing and change. There is a way out of the darkness. His name is Jesus."
Sarah Shin is associate national director of evangelism for InterVarsity Christian Fellowship and the author of Beyond Colorblind: Redeeming Our Ethnic Journey. She is a speaker and trainer in ethnicity, evangelism, and the arts. A fine artist and painter, Sarah has a master of arts in theology from Gordon-Conwell Theological Seminary and a master's in city planning and development from MIT. She and her husband live in Cambridge, Massachusetts.
Beyond Colorblind: Redeeming Our Ethnic Journey
IVP
2017-11-14
208 pp., 10.39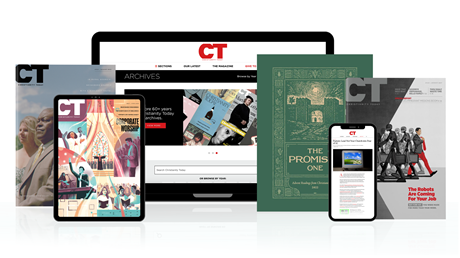 Annual & Monthly subscriptions available.
Print & Digital Issues of CT magazine
Complete access to every article on ChristianityToday.com
Unlimited access to 65+ years of CT's online archives
Member-only special issues
Subscribe
Racial Difference Without Division
Racial Difference Without Division