true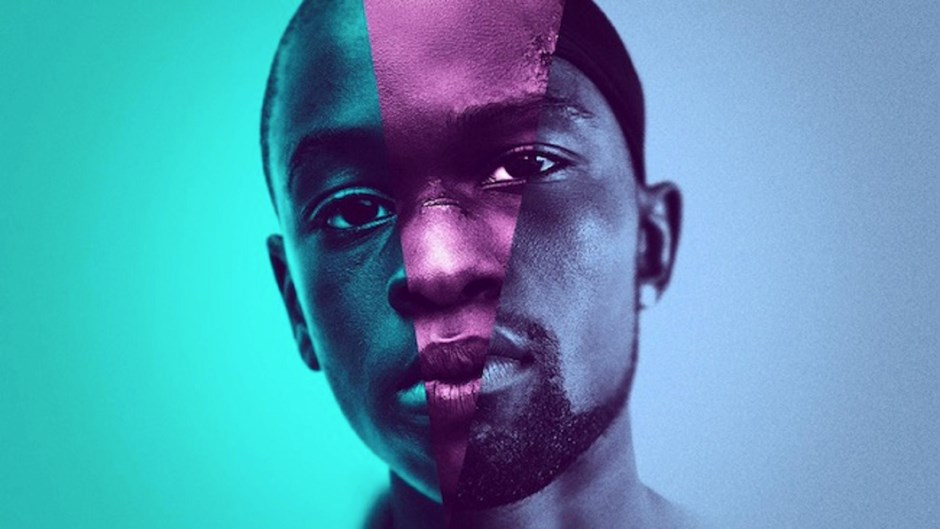 Image: Courtesy A24
In a few days at the Oscars, we're likely to see director Barry Jenkins's acclaimed film Moonlight up for numerous awards, including Best Picture. It will also likely bring home many of those awards. Yet, as Christians, most of us won't be sure what to do with this film about a young, gay black man, despite the fact that it may just be the best and most needed movie of the year—especially for the church.
It's certainly no easy task to live out the cultural mandate in a Genesis 3 world. Until Christ comes back and makes all things new again, Christians will be seeking to understand what it means to be "in the world but not of the world," to figure out what is simply "permissible" and what is actually "beneficial." Sure, we'll have models and guides to help us along the way—Niebuhrs and Benedict Options—but in this lifetime, we'll spend our dying days still striving and still failing to faithfully create, sustain, and consume culture in a society plagued by sin.
This is especially true for Christians dealing with something as complex as art. And though it doesn't appear that we're headed toward hell in a handbasket, as if the Christian story were a cynical story of declinism, every era and movement of culture presents a number of new and unique challenges—and opportunities. Two of those within our current cultural landscape center on the issues of race and sexuality.
Moonlight, which brought home Best Drama Motion Picture at the Golden Globes, takes up both of these issues and has garnered significant attention not only for focusing on them but also for doing so in a compelling way. The film functions more as an exploration into social identity than a commentary on our cultural moment, but it nevertheless paints a compelling picture of what it looks like to be gay, poor, and black through the story of its protagonist, Chiron. For Christians seeking to engage with the film, this premise naturally creates both some challenges and some opportunities.
Jenkins breaks up Chiron's story into three acts: "Little," "Chiron," and "Black." The first, "Little," follows a young Chiron, who finds solace and shelter in a compassionate drug dealer, Juan, and his girlfriend, Teresa. Here we get a glimpse of Chiron's physical and spiritual poverty as we watch the child take care of himself while his mother tries to make ends meet, as well as the ridicule and bullying he faces from peers for being small and "different."
The next act, "Chiron," picks up with the protagonist as a confused teenager. Chiron's mom has now moved from occasional drug user to full on crack addict, and he is put right in the middle of her addiction while also being tormented at school for being gay. Still unsure of who or what he is, Chiron ends up kissing his childhood friend, Kevin, while smoking a joint at the beach, only to later be beat up by Kevin, which eventually sends Chiron to prison for retaliation.
The final act, "Black," shows Chiron after his time in the pen. He's now following in the footsteps of Juan as a hardened drug dealer, masking his homosexuality in a pseudo masculinity—though he eventually ends up back in Miami for a reunion with Kevin.
Less a traditional narrative and more a visual experience, this simple story acts as a window into the unfamiliar in more ways than one. Jenkins, working with cinematographer James Laxton, makes us feel as if we're right there with Chiron, using handheld cameras that flow sporadically, yet delicately, in and out of scenes.
Despite the harsh realities of its setting and characters, Jenkins also finds a way to show grace and beauty through this lyrical imagery. The lighting and coloring of the film—in particular, the deep blues—create a visual paradox that is simultaneously bleak and poignant. These techniques keep us close to Chiron, avoiding a scenario where we are observing from a distance and, perhaps, feeling pity but not compassion. On the contrary, the film places us right there with him the whole time, as if we're walking beside Chiron experiencing his sadness, his pain, his confusion, his romance—the feeling of finally being loved and accepted by someone.
Accomplished not only with striking visuals but also through the subtle performances of Alex Hibbert, Ashton Sanders, and Trevante Rhodes, who play Chiron at different stages of life, Moonlight proves a powerful achievement in empathy, even when it pushes us to places where we don't feel comfortable—places at odds with a distinctly Christian vision of creation and the Creator.
Indeed, as it relates to sexuality, Jenkins is not merely content with giving us a glimpse into the life of someone who experiences same-sex attraction; he embraces and celebrates Chiron's sexual orientation and asks us to do the same. As Chiron seeks to find who he truly is, the film would have us think his homosexuality is his true identity—that by finally accepting and giving into this identity, he will finally achieve the "good life." That's, of course, the risk inherent in a film like Moonlight: It does such a great job at helping us care about Chiron that it can naturally persuade us to not only understand his desires and experiences but also to go so far as to approve of them.
That said, Moonlight has too much to offer to simply dismiss it for an unorthodox expression of sexual ethics—in fact, it seems to be the very film that we need right now. The film refuses to play directly into our social narrative. Instead, Jenkins subverts that narrative by merely making a beautiful movie with black actors about black characters. A recent interview with Jenkins drew attention to the fact that never in a film have we seen a black man teach a young black boy to swim, nor have we seen a black man cook dinner for another man.
In depicting these characters as actual human beings created in the image of God, Moonlight gives those with different experiences and backgrounds a taste of what it's like to be black—and, more specifically, a gay black male growing up in a hostile, poverty-stricken community. In other words, the film establishes for so many an experience that they simply wouldn't have otherwise. In a "dumpster fire" culture where everyone is yelling at each other across social media and divided over political parties and beliefs, we need that heavy dose of empathy and understanding, especially around matters of class, gender, and race. Moonlight gives us that.
As Christians who are called to be a light in the darkness, to be a city on a hill, to be ministers of reconciliation, we need to learn empathy as much as anyone. A movie like Moonlight can move our hearts to learn about others and to love others. Sure, some of its moral conclusions about the human experience should and will prove troubling. But it's worth the effort; it's worth feeling vulnerable, and maybe uncomfortable. If we, the people of God, expect anything to change, we should be willing to get our hands dirty.
All the more, we can be confident in knowing that all truth, goodness, and beauty belongs to God and that all things have yet to be made new again, which means our culture is still cursed by sin. So, when Moonlight garners attention in a few days and probably wins a number of Academy Awards, we don't have to be angry or confused. We can understand it. We can accept it. We can even celebrate it, abhorring what is evil and clinging to what is good—and with Moonlight, there is a whole lot of good.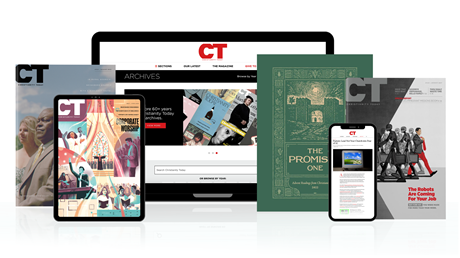 Annual & Monthly subscriptions available.
Print & Digital Issues of CT magazine
Complete access to every article on ChristianityToday.com
Unlimited access to 65+ years of CT's online archives
Member-only special issues
Subscribe
'Moonlight' Is a Flawed, But Rewarding Exercise in Christian Empathy
'Moonlight' Is a Flawed, But Rewarding Exercise in ...