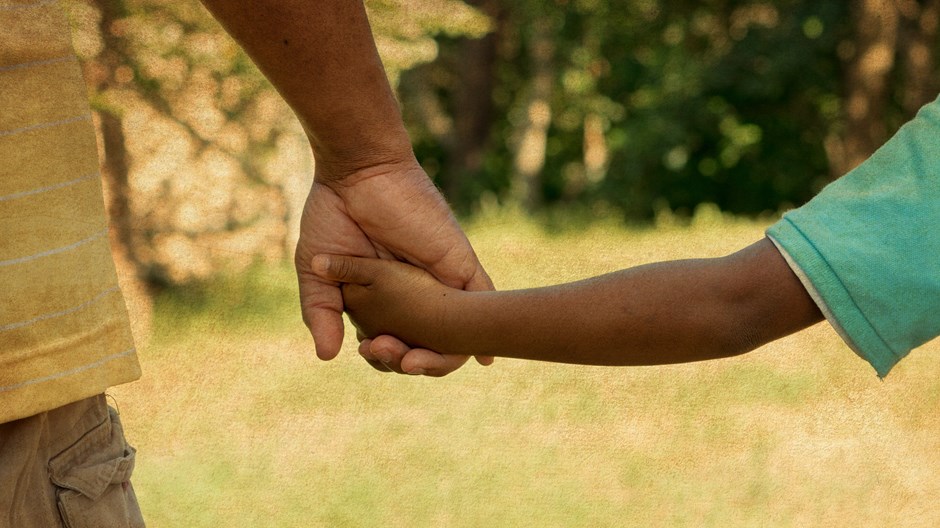 Image: Shutterstock
Conversations about death have become the weekly norm in our house.
This hasn't always been the case, of course. It started last March when our family of four flew on a small regional jet from Jackson, Mississippi, to Atlanta, Georgia. Upon landing, my husband, James, did what any normal person would do on his or her birthday: He powered on his iPhone and opened up Facebook, expecting comments and well wishes of another year lived to the fullest. But none of us—not him, not me, not our sons, and certainly not the 40 other passengers on the plane—expected his tears.
James's birthday is not only a day of celebration—it's also a poignant reminder of tremendous loss. Even though my husband's twin brother, Joseph, had died eight years earlier, the Facebook birthday greetings triggered a sudden, heavy wave of grief. In that moment, remembering the loss of one life far outweighed the joy of the one who lived.
Tears streamed down my husband's face. Loud, ugly hiccups took up residence in his throat as, weeping, he stood to retrieve our bags from the overhead compartment. A hallowed silence fell over the small plane—until our preschooler asked the obvious: "Why is Dada crying?"
My own eyes wet with sympathy, I wrapped my arms around my babies and tried to provide some sort of answer to the biggest "why" I'd ever been asked. Fellow passengers and crew honored the moment with silence and nods of compassion. Eventually, my son's questions ceased and I believed the conversation was over.
But really, the conversation had only begun—and, like many other families touched by grief, we were left wondering how to talk to our children about death.
The Unavoidable Topic
Death, of course, is all around us. I know that our family's sorrow at losing a brother, uncle, and brother-in-law is not unique; others have lost parents, grandparents, siblings, friends, or even their own beloved children.
Ongoing news of death bombards all of us. According to the Syrian Network for Human Rights (SNHR), nearly 17,000 Syrian civilians were killed in conflict in 2016. With the US firearms homicide rate an average of 25 times higher than those of comparable nations, it comes as no surprise that The Washington Post reports a 14 percent increase in murders across the nation's 30 largest cities in 2016. The Post also reports that 963 people were killed by police officers in 2016. Lest we believe death is limited to violence alone, the American Cancer Society estimated 1,685,210 new cancer cases and 595,690 cancer deaths last year.
As parents and as followers of Christ, we cannot avoid the topic, especially when curiosity drives at the hearts and minds of our kids, when suffering is as apparent as the wooden blocks that line playroom floors. So, we do the only thing we can do: While we may fumble about and feel unsure, nonetheless, we enter into the dialogue of pain and suffering with our children.
Emili Fletcher, a counselor at Providence Hospice of Seattle and lead clinician for Camp Erin, helps children of all ages deal with the death (or impending death) of someone they love. She and other mental health professionals provide a wraparound of support to hospice families, including at-home visits, parent/child support groups, and an annual weekend away for children and teens who've have lost a loved one.
"Children are smart and intuitive," Fletcher said in a phone interview. "The key is being open with them. Ask if they have questions. Tell them what's going on in concrete ways, whether someone is ill or if they were in an accident. More than anything, they need to hear about death and dying from an adult in their life that they trust."
If we, as trusted adults, don't provide the necessary concrete details about a loved one's death, then magical thinking can take over. My sons, still piecing together the answers regarding their uncle's death, often fail to understand that Joseph did not die on a plane (where they remember their father's tears), but of complications of lupus. Upon inquiring where people go after they die, our jumbled replies of "heaven" have quickly translated into "Kevin's" in their minds. Somehow, the aftermath of death became equated to a playdate at Kevin's house.
"Heaven, guys," I clarify to my sons, "as in a new heaven and a new earth." But then I pause in my Revelation 21 reveries. How does one explain an abstract concept like heaven to young children?
We often may not know quite what to say, but my husband and I keep trying. We seek to make right misunderstood wrongs, while we embrace the pain that resides in our hearts. Just as James and I know that it's okay for children to see our sadness, it's equally important for them to see how we deal with the pain.
Together in Grief
The passionate expression of grief and sorrow "is the human response to anguish and adversity, and is not bound by the rules of praise," Soong-Chan Rah says in Prophetic Lament. While Rah's book focuses on challenging the church to embrace the practice of suffering so justice might replace the weight of injustice, many of his insights can be applied in talking with children about death.
In Lamentations, the voices of those who have suffered are not missing from the narrative. Instead, their expression of pain is real and unavoidable in the biblical text. The community comes around those who are hurting, expressed through the customs of ancient Israel: the rending (or tearing) of garments, the sprinkling of ashes on heads, and the wailing of voices. In this way, "suffering is endured by the entire community," Rah explains. "It is a communal experience. At the same time, this community experience is not merely an abstract experience. Individuals also suffer in very real ways."
For my family, while the pain of losing Joseph is felt and understood most intimately by my husband, the loss is experienced by all of us. Grief touches us at different times and in different ways. My sons, in seeking to comprehend how death fits into the equation of their young lives, mourn alongside their father. Oftentimes, this is where we sit and where we remain. Sometimes in word, and other times merely in thought, we repeat the words of John the Beloved: "'He will wipe every tear from their eyes. There will be no death' or mourning or crying or pain, for the old order of things has passed away" (Rev. 21:4). As we mourn and grieve and wipe tears from our eyes, this promise is our hope, the truth we believe really will happen someday soon.
Yet we are careful not to jump too quickly to this "answer" in times of sorrow. For now, we seek to respond to death and grief as Christ responds. Take John 11, for example: It's easy to look at the story of Jesus raising Lazarus from the dead with cheers and shouts of joy—certainly an appropriate Christian response. But we must not forget that in John's account (11:1–44), the resurrection doesn't take place until the final, triumphant verse. Instead, for 43 verses, the reader enters into the emotional pain of Martha (v. 21), Mary (v. 33), and finally of the Son of God himself (v. 35). Jesus loved his friend Lazarus fiercely—and it was because of his humanity that he wept, mourned, and sat with the pain of death.
Perhaps we're to do the same: Before we enter into the joy of the resurrection, we are to feel the depths of death's sting. And I suppose for the time being, this is where my husband and I have landed.
A Holy, Ongoing Conversation
Just a couple of days ago, the four of us sat together on the floor of the playroom together. "Dada," Canon said, pausing as he zoomed an airplane Lego, "maybe your brother died because Jesus was sent to help him." James nodded, unsure of how to respond to his son's newest theory of his brother's death.
"Maybe we could ask God about it," he continued. "God, did Dada's brother die because you were sent to help him?" My boy paused, looking up toward the ceiling. The rest of us sat quietly, leaning into the moment.
"Yes, God!" he declared with resolute confidence. Truth was apparently confirmed, the conversation complete.
Until it comes up again, of course—and when it does, we'll take our cues from the present moment. We'll let our sons ask questions. We'll make right imaginative wrongs. And we'll seek to enter into holy conversations of suffering, one day at a time.
Cara Meredith is a writer, speaker, and podcast co-host. She holds a Master of Theology (Fuller Seminary), and can be found on her blog, Facebook, and Twitter.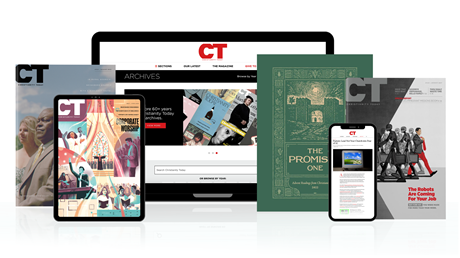 Annual & Monthly subscriptions available.
Print & Digital Issues of CT magazine
Complete access to every article on ChristianityToday.com
Unlimited access to 65+ years of CT's online archives
Member-only special issues
Subscribe
Talking with My Kids About Death
Talking with My Kids About Death