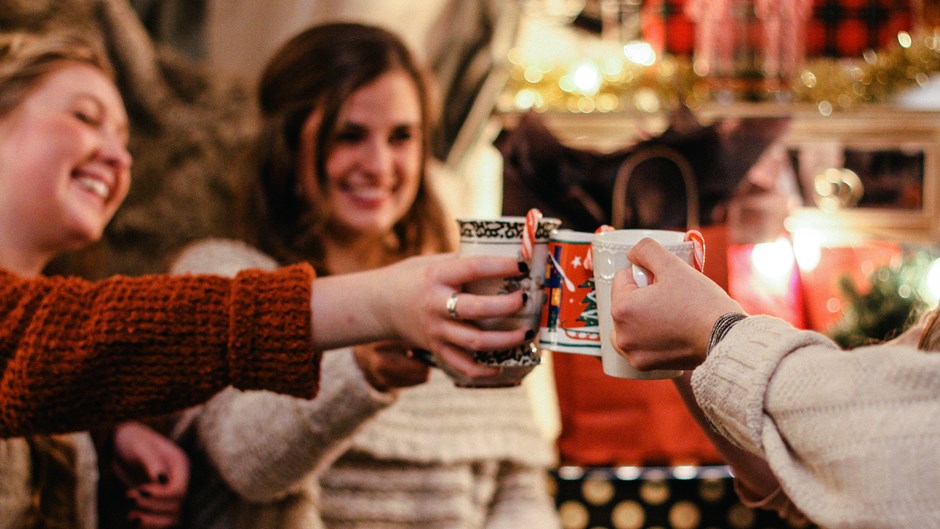 Every Saturday, after evening church services, my husband and I open our home to friends—mostly unmarried ones. Sometimes it's four or five friends, sometimes one, sometimes it's just my husband and me and our housemate, a 24-year-old intern at our church. Whatever the number, we gather around the table in the nook of our kitchen, light candles, listen to one another, pray, sometimes play a game, sometimes mourn with each other, and usually laugh.
My husband and I practiced hospitality during our single years and when we got married, started this particular tradition together. For us, it's more normal than not to have friends join us in our home for meals, celebrations, discussions, traditions, and especially holidays.
Nearly three years into our marriage, we are childless, and not by choice. Our inability to start a nuclear family has certainly fostered an urgency to create a broader family environment in our home, but our motivation goes much deeper. It's based on the Christian call to provide a haven for those with whom we don't share DNA. As the old song and the good book say: We are family. We invite singles over to our home not as a substitute family but because they are quite simply part of our extended Christian family.
In his book Redeeming Singleness, Barry Danylak writes about Jesus's poignant statement in Mark 3:34–35, that "whoever does God's will is my brother and sister and mother." "Jesus' point is dramatic," says Danylak. "The relational bond of Jesus with his ministry family was stronger than that with his physical family."
In Danylak's interpretation, the family structure was principal in the Old Testament, but in the New Testament, the church (both local and global) became principal. The whole of the New Testament is a drawing in, a reminder to the new followers of Jesus: You have a new family now. This is your mother. This is your father. Your brother. Your sister. Care for them as such.
Now, 2,000 years later, this language seems rote to us, but to new believers in the early church, it was radical language. This slave is my sister? This woman is my mother? This tax-collector is my brother? Yes.
Although the nuclear family was then and still is an essential part of a flourishing society, nonetheless, Christ calls us to expand our loyalties to the larger family of God and extend hospitality to those around us.
The need for this hospitality is everywhere, if only we'll see and respond.
Minda Corso is a 33-year-old digital communications specialist who has lived in five states within the past seven years. She represents a plight familiar to many transient millennials. "I've found it incredibly difficult [to feel at home] the first year after my move," Corso told me. "After that, I've been able to meet people and invite them into my traditions, but I've typically not had people invite me into theirs."
Corso described the one time a family from her church invited her over for a meal. She was included in their dinner practices and the liturgy of the meal, partaking not only in the physical food but in the spiritual food of being family for one night. Their hospitality strengthened her sense of place and offered her the kind of personal healing where, as Wendell Berry says, "the body is restored to the self."
"It was one of my favorite nights," says Corso. "I still tear up thinking about that dinner."
Cristi Antholz—32, single, and director of family ministry for a church in Denver—has experienced similar healing when she's been invited to family celebrations or dinners. She sees the power of the gospel reflected in those experiences. "The gospel is about King Jesus establishing the kingdom and making a new people," says Antholz. "He brings orphans into his family and sets them at his father's table. When families invite singles into their homes, during the holidays or other times, they powerfully reflect this dynamic of family in the gospel."
Antholz is right that the gospel is about making a new people, but it's also about making new persons, restoring and drawing them into the family of God. Although we Christians have always been called to embrace the practice of hospitality, it's not hyperbolic to say we need it in 2017 more than ever before. So much is fracturing in the world today, and the simple act of an open door, a place at the table, and an invitation into tradition can offer profound healing to others.
"In following [Christ], one can anticipate new family relationships that supersede the old," says Danylak.
During this Advent season, my husband and I have been inviting our single friends over every Saturday to read Scripture and a book of liturgy and also light each Advent candle, one by one. The light from the first candle barely lit our space, but week by week, the room has grown brighter as we add more flames in the circle—which is perhaps a metaphor for expanding family.
On Christmas Day, there will be gifts aplenty under our tree, not only gifts for my husband and me but for the unmarried friends from our church who live far from home or simply can't go home. We'll probably stay in our pajamas all day and graze on cheese, meat, and apples for meals. We'll drink eggnog and wassail and probably play a game or two. Although it might be messy and a little chaotic, it will be family, and no less family than if we shared the same genetics.
After all, we share a deeper DNA: the body and blood of Christ, our brother; the adoption and inheritance of our Father; and the love of the Spirit that binds us together, healing one body at a time.
Lore Ferguson Wilbert is a writer, thinker, and learner. She blogs at sayable.net and lives in Flower Mound, Texas, with her husband, Nathan. Follow her on Twitter.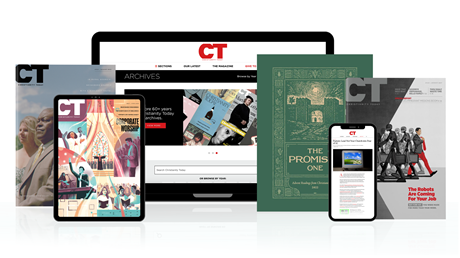 Annual & Monthly subscriptions available.
Print & Digital Issues of CT magazine
Complete access to every article on ChristianityToday.com
Unlimited access to 65+ years of CT's online archives
Member-only special issues
Subscribe
This Christmas, I'm Defining Family by My Single Friends
This Christmas, I'm Defining Family by My Single Friends